Society
Details

Written by

Prime Minister's Media Adviser
Prime Minister Benjamin Netanyahu and his wife Sara,yesterday (Monday, 1 April 2013), attended Maimouna
festivities in Or Akiva . The Prime Minister said, "Jewish People, eat and enjoy!
The Jewish People are moving from matza and bitter herbs to mufleta and honey.
I would like to thank the Israel Police and the security services for protecting and guarding Israelis
who traveled around the country during the holiday."
Details

Written by

http://www.thinkisrael.com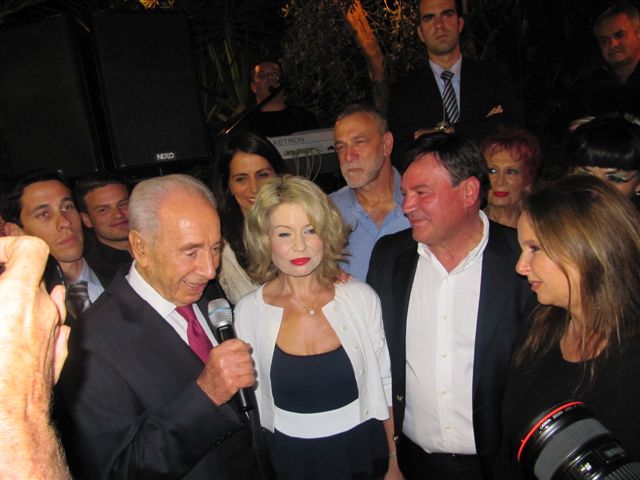 ​On the evening after the seventh day of Pesach, which is a holy rest day, Jews of North African origin, particularly Morocco, celebrate Mimouna as part of the Pesach festivities. The origin of the celebrations is unclear, but is usually associated with the anniversary of the death of Rabbi Maimon ben Abraham, the father of the great medieval Rabbi Moses Maimonides (also known as Rambam).
On Mimouna night people go from house to house, visiting friends and relatives who are celebrating this holiday, and in neighborhoods where there is a large concentration of Moroccans Jews this house-to-house visiting lasts until the small hours of the night. The following day is also devoted to family celebrations, to hospitality and visiting, and in many public places hundreds of celebrants gather for picnics.
In recent years Mimouna has become a celebration in which everyone wants to participate, and politicians often take advantage of the festivities to curry favor with the large ethnic Moroccan population.
Details

Written by

FCO
"As celebrations for the festival of Pesach begins, I want to send my warmest wishes to Jewish communities in Britain and across the world. Passover marks the release of the Children of Israel from slavery. It is a joyous time for Jews around the world as they come together to celebrate liberty and freedom.
I wish you and your family a Hag Pesach Sameach [Happy Passover]."
Details

Written by

FCO
Prime Minister David Cameron sends greetings to Jewish communities in UK and across the world observing Pesach (Passover).
Mr Cameron, said: "I send my very best wishes to Jewish communities in Britain and internationally celebrating Passover this year.
The fact that millions of people are observing a festival which is thousands of years old shows the enduring and positive strength of your faith in our world.
Details

Written by

Prime Minister's Media Adviser
In the framework of the state dinner this evening (Thursday, 21 March 2013), President Shimon Peres will award President Obama with the Presidential Medal of Distinction for his unique contribution to the security of the State of Israel. This will be the first time in the history of bilateral relations that an Israeli President will award the medal to a serving US President.