Society
Details

Written by

Diplomacy
In the middle of the hot Israeli summer the telephone rings at Silvia Golan's Office. She has been requested to produce the cultural segment of the annual event of president's house Shimon Peres.

Without second thought she agreed and started to prepare the South American style event.
The idea was to include Latin music and dancing. Silvia Golan loves president Peres and she assumed, based on knowing president Peres fond of Argentinean dancing and music, that this kind of show will entertain him.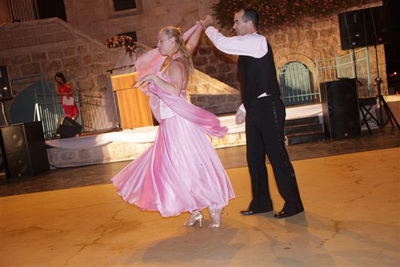 Organizing the event had to be in complete secrecy and besides the participants nobody had to know about the event.


The event took place at August 4th 2010 at Har-Zion hotel's pool in the beautiful hills of Jerusalem. The place was decorated tastefully and the catering was Latin style include the traditional South American chorizos.


The schedule contained speeches and honor decorations, and after the formal part of the evening was finished, the show began.

The first segment was Tango dancing participating 4 top dancers (Dvora Gutman- Tango instructor from Germany, Luis Canaan- Tango instructor from Argentina, Danny Greenberg- Tango instructor from Israel and Silvia Golan).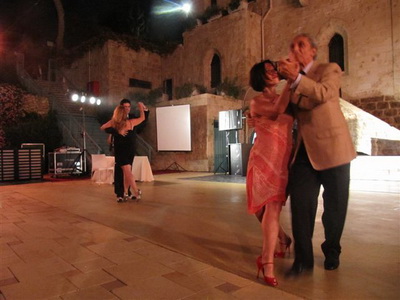 The continued with Latin rhythm as Dori Skalt and Dvir Ohana conducted a magnificent Salsa dance. Afterwards the guests enjoyed Waltz dancing by Benny Sharvit and Danielle Kovrigaro.
The rhythm kept going up with Brazilian Dance by Ana Celia Da Silva and Moran Mai -Golder which concluded the show.
After the show president Shimon Peres asked Silvia Golan to introduce to him all the dancers and requested details on each and every one of them. The dancers gladly discussed and took photos with president Peres.


After the full meal it was time for free dancing. President Peres made sure he won't miss one dance, despite many requests that he will rest.
President Peres commented that it was a memorable event that he won't forget soon.
Photo Silvia Golan