Art & Culture
Details

Written by

Embassy of Hungary
Ambassador AndorNagy and Dr. Vera Kaplan, Director of the Cummings Center
have the honour to invite you and your friends to the
"THE 1956 HUNGARIAN REVOLUTION AND THE INTERNATIONAL CONTEXT OF THE COLD WAR"
Conference
commemorating the 60th Anniversary of the 1956 Revolution
The Conference is sponsored by the 1956 Hungarian Revolution and Freedom Fight 60th Anniversary Memorial Board
14 March, 2017 (Tuesday) at 04.30 p.m.
Gilman Building, Room 496, Tel Aviv University
(Ramat Aviv, Tel Aviv)
The lectures will be held in English
Please RSVP by 10 March 2017
Free Entrance
This email address is being protected from spambots. You need JavaScript enabled to view it.
Program:
16:15-16:30 Coffee and Refreshments
16:30-16:50 Opening remarks
Ambassador Andor Nagy, Embassy of Hungary
Dr. Vera Kaplan, Director, Cummings Center
16:50-18:00 Conference Chair
Dr. Boris Morozov
16:50-17:10 Associate Professor Tamás Magyarics: The International Context of the Hungarian revolution
17:15-17:35 Dr. Raphael Vago, Senior Lecturer: The Hungarian Revolution, Israel and the Suez Crisis
17:35-18:00 Assistant Research Fellow Gábor Megadja: A down-to-earth Revolution? The non-ideological character of 1956
18:00-18:30 Questions and remarks
Moderator Dr. Boris Morozov
18:30 Closing remarks
Dr. Boris Morozov
Ambassador Andor Nagy
18:45 Buffet Reception
Amb. Tamás Magyarics, Ph. D. is as Associate Professor at the School of English and American Studies, ELTE, Budapest, and a Senior Research Fellow at the Budapest Centerfor American Studies at the National University for Public Service. He served as Ambassador to Ireland in 2011-2015, and was the Head of the North American Department at theHungarian Ministry of Foreign Affairs and Trade in 2015-2016. He was a Senior Research Fellow, then the Director of the Hungarian Institute for International Affairs between2000 and 2011. While working at the HIIA, he was the editor-in-chief of the Külügyi Szemle and the Foreign Policy Review. He has been teaching at ELTE, Budapest since 1987,and was a Guest Professor at the UCSB, the IES in Vienna besides various Hungarian universities. His fields of interest include the history of the Cold War, with specialreference to the US-Central European relations, the history of US foreign affairs, Great Britain's policies towards Central Europe in the 20th century, and the theory of internationalrelations. He has written and edited ten books on these topics, and authored some 200 articles in peer reviewed and other journals in Hungary and abroad.
Dr. Boris Morozov – graduated from the Historical Faculty of Moscow State University, where in 1983 received Ph.D in History for the dissertation " The Establishment of a State Apparatus in 1917-18: The Case of the People's Commissariat of Railroads". From 1978 until 1984 worked in the Institute of Documental Research and Archives (in the Central Soviet Archives) and from 1984 until 1991 – in Academy of Labor and Social Relations. In 1991 emigrated to Israel, since 1991 works in Tel Aviv University. Specializes in the problems of Jewish emigration and history of Russian-Israeli relations. Expert on the methodology of work with Russian archival documents. Author and editor of books: The Formation of the Bodies of the Central Government of Soviet Russia in 1917-1918, (in Russian), Progress-Academiia, Moscow, 1995; Jewish Emigration in the Light of New Documents, (in Russian), Ivrus, Tel Aviv, 1998; Documents on Soviet Jewish Emigration (London, Frank Cass Publishers, 1999); (with Ziva Galili) Exiled to Palestine: The Emigration of Soviet Zionist Convicts, 1924-1934, Routledge, London, 2006; (with Yaacov Ro'i) The Soviet Union and the June 1967 Six Day War (Washington, Stanford University Press, 2008), etc. and numerous articles. Now works on the book re history of Bahais in Russia, monitors Antisemitism in Russian Press and collects material for the research on the Structure of Power in contemporary Russia.
Dr. Raphael Vago is a Senior Lecturer and Senior Research Fellow, Department of History, Cummings Center for Russian and East European Studies and the Kantor Center for the Study of Contemporary European Jewry, Tel-Aviv University
Main areas of teaching and research, Modern History of Central and Eastern Europe, especially topics related to the modern history of Hungary and Romania, modern Anti-Semitism, Holocaust and Holocaust Denial, nationalism, minorities, ethnicity – present and historical perspective, post-communist systems, European integration and Minorities in the new Europe
Author of the yearly chapters since 1993 related to Anti-Semitism in Eastern/Central Europe in the yearly editions of Antisemitism Worlwide published by Tel-Aviv University, member of several Academic and Public committees of projects and research centers on the history of the Jews in Romania and Hungary. Member of the International Commission of Historians on the Holocaust in Romania, "The Elie Wiesel Commission". Numerous public and media appearances related to the Commission's findings.
Gábor Megadja is an Assistant Research Fellow at the Thomas Molnar Institute for Advanced Studies, Budapest and also a Leading Researcher at Századvég Foundation. He has an MA in Sociology and History. He has completed his PhD and his thesis will be presented for defense at the Eötvös Loránd University Faculty of Law, Department of Political Science is Spring 2017. He served as a political adviser to the Minister at the Ministry of Public Administration and Justice between 2010 and 2014. His main field of interest is the History of Ideas and he has several publications in peer reviewed and other journals and periodicals mainly about Leo Strauss, Hannah Arendt, Eric Voegelin, and others. He has published a book with the title The Hegemony of Utopia (2015) and his second one will be published probably later this year (Escape from Modernity).
Details

Written by

Japan Embassy
Embassy of Japan in cooperation with the Israel Japan Friendship Society Friday Lecture:
The 65th Anniversary of the Diplomatic Relations between Japan and Israel
the Days in Japan as an Israeli Ambassador
This year 2017 marks the 65th anniversary of the establishment of the diplomatic relations of Japan and the State of Israel. Commemorating this year, we would like to hear the stories about hidden gems of our 2 countries relations. The speaker of the Friday Lecture will be Mr. Eli Cohen, former Ambassador of Israel to Japan, and he will share with us stories of his mission as the Israeli Ambassador in the years 2004~2007
How was he appointed as Ambassador of Israel to Japan? (The first ambassador to Japan not from the Ministry of Foreign Affairs, but nominated by the Foreign Minister and the Prime Minister), How to use personal knowledge and advantages for a successful mission?
Visit of Mr. Junichiro Koizumi, Prime Minister of Japan to Israel: the story behind the curtains, Visit of Sumo wrestlers (Sadogatakebeya) to Israel , Lectures given to the priests of Isse Shrine, Koyasan temple, and others anecdotes and stories from the life of an Ambassador in Japan.
Number of seats is limited.
Registration by this link ONLY: https://goo.gl/forms/bJotYMFTUyQfhFem1

Friday, March 10, 2017 at 11:00 | The Museum Tower, 19th floor 4 Berkowitz St., Tel Aviv
Details

Written by

Pamela Hickman
In Georgian times, Britain offered its population a wide range of entertainment. In London and the provinces, purpose-built auditoriums were built for the performance of plays and music (it was a time of much theatre music), with London's Drury Lane, Covent Garden and Haymarket theatres, each seating several thousand people, abuzz nightly. Audiences included people of means seated in the boxes, with poorer people squeezed into hot and dirty galleries. Audience behaviour there was generally unruly.
The ostentatious pleasure gardens became a special feature of the London entertainment scene: at the Ranelagh Gardens, boasting sweeping avenues, a Chinese Pavilion and a fountain of mirrors, concerts were held in the 200-foot-wide Rotunda. It is known that 12,000 people flocked to the Vauxhall Gardens to watch Händel rehearse his "Fireworks Music" in 1749. By the second half of the 18th century, there were many spas and over 60 fashionable pleasure gardens in London as well as in a number in provincial towns, modelled on those of London.
The public was also drawn to riding the new hot air balloons, the many fairs, exhibitions and to the viewing of a variety of strange beings and events. The latter included giants, midgets, the obese, unfortunate and the strange people, imported exotic animals, animal baiting and cock-fighting, not to speak of such curiosities such as the famous "performing pig" with its ability to spell and trained bees and birds, but also visits to view the inmates at London's hospital for the insane – "Bethlehem"! "Passion and Madness", one of Ensemble PHOENIX's most fascinating and more theatrical programs, presented stories and music – mad songs and instrumental – inspired by the goings-on in the Bethlehem Hospital and the public's fascination with them.
Once again, Ensemble PHOENIX is about to turn its focus to Georgian London, a period of unprecedented prosperity and of culture then becoming available to a wider cross-section of the public, in particular, the new middle class – successful merchants, traders, craftsmen and professionals. "Glamour and Fashion: London in the 18th Century" will present audiences with fine instrumental music from London's cosmopolitan musical scene of the second half of the 18th century, its vibrant events enhanced by the arrival of such colourful figures as Felice Giardini, Johann Christian Bach and Carl Friedrich Abel and by the influx of such outstanding foreign musicians as Haydn and Stamitz. Audiences will have the opportunity of hearing works of composers popular in their lifetime but not frequently enough heard on today's concert platforms. Artists performing in this program will be Moshe Aron Epstein-Classical flute, Lilia Slavny-violin, Marina Minkin-harpsichord and PHOENIX founder Myrna Herzog-direction, cello.
Sat. 04 March at 20:30
Haifa, The Studio, Beit Hecht, 142 HaNassi St., Carmel Center
Reservations: 04 836-3804
Sun. 05 March at 20:00
Jerusalem Center for Near Eastern Studies, Mormon University, Mt. Scopus, Jerusalem
Tel: 03-6265621, concert details: This email address is being protected from spambots. You need JavaScript enabled to view it.
Thu. 09 March at 20:30
The PHOENIX Salon, Raanana
Reservations: This email address is being protected from spambots. You need JavaScript enabled to view it.
Sat. 08 April 2017 at 11:00 (Rachel Ringelstein-violin)
The Eden-Tamir Music Center, Ein Kerem, Jerusalem
Reservations: 02-641-4250
Photo:Eliahu Feldman
http://pamelahickmansblog.blogspot.com
http://pamelahickmansmusicinterviews.blogspot.com
Details

Written by

KKL-JNF.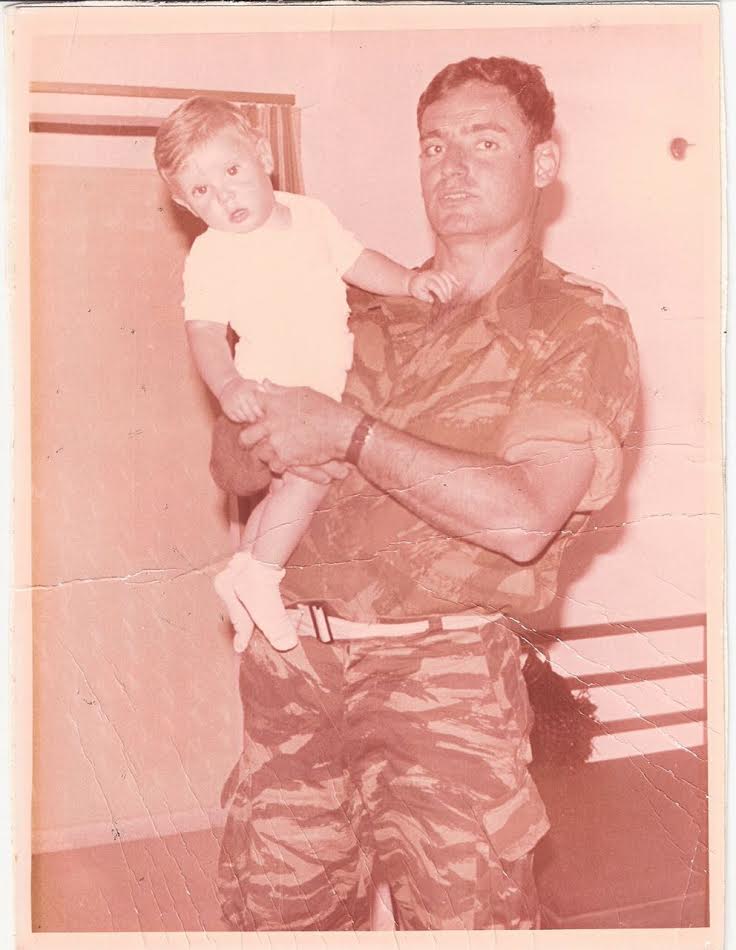 KKL-JNF Israel, JNF-USA, Ammunition Hill National Heritage and Memorial site in Jerusalem, Ministry of Foreign Affairs, Ministry of Tourism, Ministry of Jerusalem and Heritage affairs,
GPO and with the support of HP (Scitex and Indigo) and PICO Venture Partners invites all photographers of Jerusalem to join to an historic photo challenge in the spirit of worldwide cooperation
International Photo Challenge of Jerusalem - JerusaLENS
Hosted by: GuruShots , Feb-March 19, 2017
Any photo, any time, from any angle - show "your Jerusalem" to the world
Share it on # JerusaLENS (subject to regulations)
First row: (from the left) Courtesy of Rina Castelnuovo from the curators' team, Celebrations of the National Institutions building plaza in 1947 from KKL-JNF Photo Archive, From a South Africa national Susan Arnold
Second row: (from the left) Israel/David Oppenheim, Israel/Thehuya Vogel, Italy/Giuseppe Fallica
We are making history by gathering and ranking the largest collection of Jerusalem photos ever.
A total of $10,000 in cash prizes for the first four winners!
Tell a Friend, tag #JerusaLENS
What Israeli leaders are saying about the challenge?
Israeli President Reuven (Rubi) Rivlin: "Jerusalem tells the story of the world, I urge you all to join the challenge, and upload unique photographs of our beloved Jerusalem.
Artistic and aesthetic photographs - especially photographs with a message of unity, which gives personal and emotional expression to our common denominator called Jerusalem."
Jerusalem and Heritage Minister Mr. Ze'ev Elkin: "Our aim in this photo challenge is to uncover forgotten memories and get an exciting encounter of Jerusalem's history in a frame.
As the Minister of Jerusalem and Heritage affairs for Israel, I hope to see unity and beauty through your personal camera lens. From here on out, it is in your hands. "
Tourism Minister Mr. Yariv Levin: "The Jerusalem Photo Challenge is a great opportunity to expose Jerusalem's multiple beautiful faces. I call on everyone to take photos, upload and vote."
KKL Chairman Mr. Danny Atar: "Jerusalem is the capital of the Jewish people from the First Temple until today. For 115 years the Keren Kayemet Leisrael – JNF works to strengthen Jerusalem,
cultivation of its land and strengthen its global status. We are pleased to share photos from the JNF's archives with the JerusaLENS photo challenge, and allow the public to enjoy the beauty of the city, its culture and its people."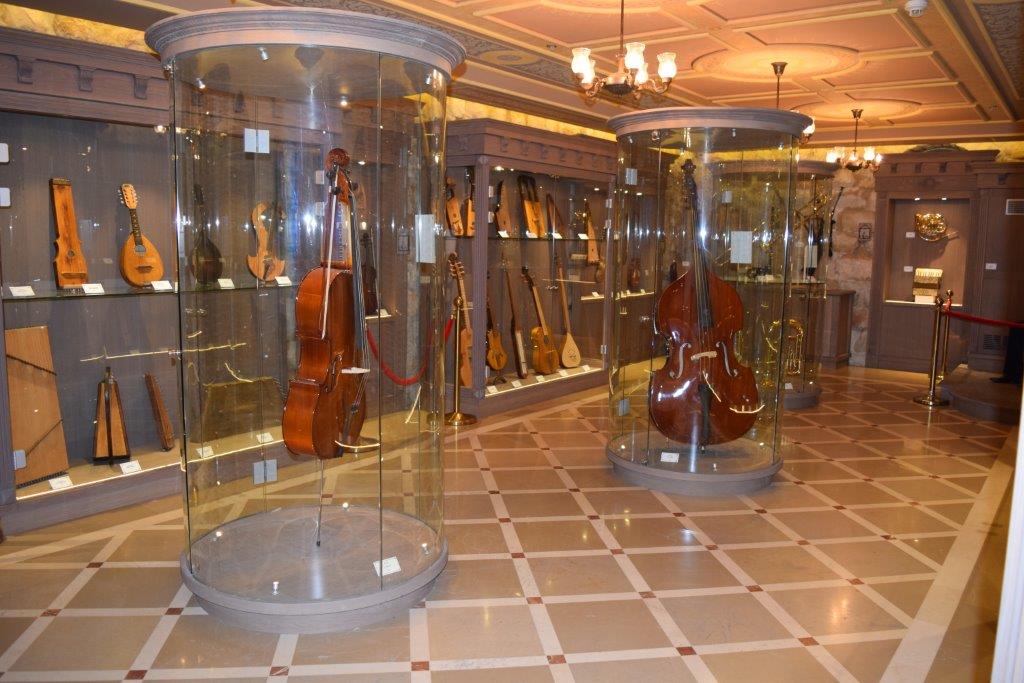 JerusaLENS Timeline
The first phase of the Challenge (until Feb 28th, 2017) everyone is welcome to upload their photos of the city, from any period, in any subject to show the many faces of Jerusalem (subject to the terms of GuruShots(.
The second phase

 (from March 1st until March 19, 2017) everyone is invited to vote for the most beautiful and exciting photos. 
Prizes
A total of $10,000 in prizes will be split between the 4 top ranked photos by categories (Best photographer, best picture, and the Guru selection). 

First place in the 'Younger' (Instagram) photography challenge will win another $500. All prizes are courtesy of JNF-USA.
100 from the top 400 ranked photos will be chosen by curators' team to be shown in an exciting and unique exhibition to be open in spring 2017 at Ammunition Hill in Jerusalem, and later on in other places around the globe.
GuruShots, is an online gaming platform for photographers that are fun, social and educational. Whether you are a budding hobbyist or a seasoned professional, GuruShots™ offers photographers a fresh and captivating way
to share their passion, talent and insight with fellow enthusiasts from across the globe. World's greatest live photo challenges.
Challenge Mentor David Rubinger
Challenge Curators: Rina Castelnuovo, Ziv Koren, Gally Tibon, They will be led by Avi Ohayon.
Entrepreneur and Manager: Alon Wald, Head of Operations, Ammunition Hill, Jerusalem
Photos
1- Rami Wald RIP fell in the Ammunition Hill batle and his infantil son .Alon ( today Head of Operations ,Ammunition Hill, Jerusalem
2- President Rivlin historic photo
3- Hebrew Music Museum hpoto by Silvia Golan
Ramy Wald RIP fell in the ammunition hill battle and his infant son.j
Ramy Wald RIP fell in the ammunition hill battle and his infant son.j
Ramy Wald RIP fell in the ammunition hill battle and his infant son.j
Ramy Wald RIP fell in the ammunition hill battle and his infant son.j
Details

Written by

Pamela Hickman
The Israel Camerata Jerusalem hosted conductor Reinhard Goebel (Germany) and bass baritone Raimund Nolte (Germany) in a concert focusing on "The Bach Dynasty". This writer attended the event in the Henry Crown Auditorium of the Jerusalem Theatre on February 14th, 2017. The program featured works by Johann Sebastian Bach (1685-1750) and those of four of his sons.
The concert opened with music of Wilhelm Friedemann Bach (1710-1784), Bach's second child (from his first wife, Maria Barbara) and eldest son. Sinfonia in D-major F.64 is a secular piece which was, however, probably used as the overture to his Pentecost cantata "Dies ist der Tag, da Jesu Leidenskraft" from the time Wilhelm Friedemann was music director and church organist at the Church of Our Lady in Halle as of 1746. Performed in the standard orchestral setting of the style straddling the Baroque and Classical styles - strings and woodwinds (here, not on period instruments), with the presence of the harpsichord playing thorough bass and supported by the 'cellos - Goebel gave the work a hearty reading, presenting its many fetching, user-friendly melodies, its warmth and energy and its fine woodwind scoring, especially in the second movement, in which the flutes (Esti Rofé, Avner Geiger) featured in tandem. Much of Wilhelm Friedemann's oeuvre has been destroyed or lost and more the pity. His bold, original and innovative music deserves a more prominent place on today's concert platforms.
Then to J.S.Bach's Brandenburg Concerto No.3, written possibly when Bach was in Weimar, a work showing Bach's predilection for the Italian concerto and its characteristic fullness of sound. Scored for strings and harpsichord (with bass), the way the work is written leaves the conductor to decide who the soloists really are to be in any one concert and Goebel's decision may have surprised some members of the audience: with the rapid (at times breakneck) tempi he chose, it seems that all players, 'cellos included of course, were involved in virtuosic performance, the listener hastily casting his eyes from one instrument or section to another as each the orchestra's fine players took up the solo challenge and most effectively. It was a performance of breathless excitement. As to the Phrygian half cadence - two chords in all – making up the second movement, Goebel leaves them "au naturel", bare of the improvised violin flourishes often heard adorning them.
We then heard "Pygmalion", a cantata for bass and orchestra by Johann Christoph Friedrich Bach (1732-1795), J.S.Bach's fifth son and sixteenth child (one of the six surviving children of the thirteen born to Anna Magdalena Bach) and often referred to as "the Bückeburg Bach": Friedrich Bach spent his entire professional life as concertmaster of the Schaumburg-Lippe court in Bückeburg. A secular cantata to a text of Berlin poet Carl Wilhelm Ramler, "Pygmalion" represents the monodrama genre of the short-lived 18th century melodrama style. It tells of Pygmalion, a Cypriot sculptor who carves a woman out of ivory and falls in love with her. After making offerings at Aphrodite's altar, the sculpture becomes alive and the sculptor marries her. Considering Friedrich Bach's somewhat unfortunate reputation for being a bourgeois personality and a lesser composer than his three very famous brothers, it must be said that this finely crafted music reflects the strongest traits of his great siblings. The music for "Pygmalion" is indeed substantial and most graceful, the ample recitatives presenting the content of Ramler's text with effectiveness and potency. Raimund Nolte's voice is warm and bright in all registers, both powerful and compassionate, his singing easeful, articulate and clean. Highlighting key words and the various feelings emerging along the work's emotional course, his performance, both tender and dramatic, was involving, expressive and convincing as he kept keen eye contact with his audience, his facial expression giving meaning to the text. Played elegantly, instrumental passages threw light on the agenda of each moment. Had a World War II airstrike not wiped out the library housing J.C.F.Bach's manuscript collection, we might be hearing more of this composer's works in today's concert halls.
Johann Christian Bach (1735-1782), the "London" Bach, was J.S.Bach's eleventh and youngest son. In 1762, he took up the position of composer to the King's Theatre in London, for which he wrote a number of operas. He also wrote orchestral-, chamber- and keyboard music and some cantatas. In 1764, he established his fashionable London concert series together with viol player Karl Friedrich Abel. Employed as music master to Queen Charlotte and her children brought him both financial gain and social connections. Symphony opus 6 No.6 was published in 1770. Its fiery Sturm und Drang style is right down Reinhard Goebel's alley as he led the players through the dazzling, dramatic string tremolandi and sforzati of the opening movement (contrasting them with intimate moments) and into the restless urgency of the third movement. The Andante piu tosto adagio (second movement) for strings alone was poignant and finely tempered.
Carl Philipp Emanuel Bach (1714-1788), J.S.Bach's fifth child and second son, a composer more-or-less leaning towards the Empfindsamkeit (sensitive) style, was a free spirit in his composing, as he was in life. With audiences of the time judging a work by its degree of novelty, those of C.P.E. Bach ticked all the boxes! Symphony in D-major Wq.176 (H.651), the final work heard in the Camerata concert, was one of the early symphonies composed some time from 1755 to 1758 in Berlin. Under Goebel's baton, the concise symphony, complete with the composer's unconventional signature surprise moments, sudden contrasts and joie-de-vivre, moved seamlessly through the movements with buoyant vigour and vividly coloured orchestral playing, to be gone with the wink of an eye.
Musicologist, violinist and conductor Reinhard Goebel (b.1952) has specialized in early music on period instruments. In 1973, he established Musica Antiqua Köln. He has researched and revived interest in music of Johann David Heinichen, Schmelzer, Biber and members of the Bach family.
For several years, Raimund Nolte was a violist with Musica Antiqua Köln. In his opera career, he has appeared in numerous opera houses in Germany, Austria, Strasbourg and France. As a concert soloist, he works with major conductors, also appearing in leading European festivals. His recordings range from music of Bach to that of Bernstein.
Photo: Maestro Reinhard Goebel. Photo: Christina Bleier
http://pamelahickmansblog.blogspot.com
http://pamelahickmansmusicinterviews.blogspot.com