Art & Culture
Details

Written by

Talma Gotteiner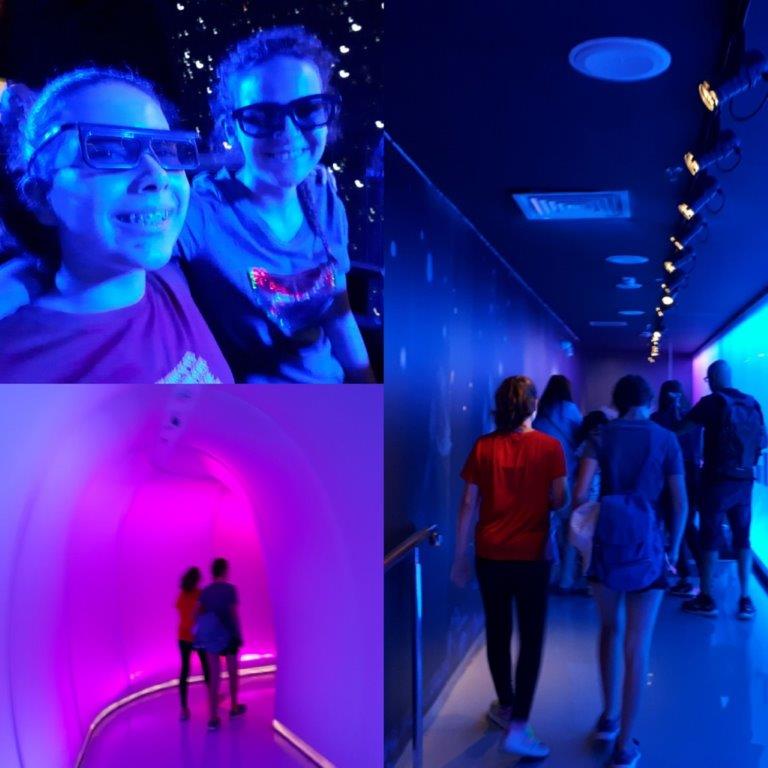 Best,
Jerusalem: AC & Icy Attractions
Hi there!
I was invited by Marom PR to write about a few summer attractions in Jerusalem that are suitable for families. And so, I took my daughter and her friend and went to check them out.
Trip Agenda Options
Time Elevator Jerusalem – a special film theater
The Hebrew Music Museum – Interactive Tours
Iceland – an ice-skating rink
Trip Anchors
Time Elevator Jerusalem
Time Elevator Jerusalem is a unique attraction that is celebrating its 20th anniversary and 2.5Mth visitor this year. The attraction includes four unique exhibits that are screened in an innovative and technological hall unlike any other in Jerusalem. Its location, in the heart of Mamilla Mall makes it an attractive add-on to any tour of the old city.
The showroom features 250 square meters of LED screens covering the audience at 180 degrees with advanced audio and lighting systems displaying to 104 seats, 98 of which are mobile on 6 axes and 6 of which are immobile. Additional fixed seats can be arranged upon request.
The first exhibit is a 30 min journey through time film providing an overview of 3,000 years of the history of Jerusalem starting from the first temple till modern Israel. This popular film has been translated into Hebrew, English, Russian, French, Spanish, German, Italian and Mandarin Chinese.
The second 25 min exhibit called 'I am Jerusalem' invites the viewer to experience the sounds and smells of the city of Jerusalem through innovative technological means. The film is presented in Hebrew and English with some of the written texts in Arabic as well.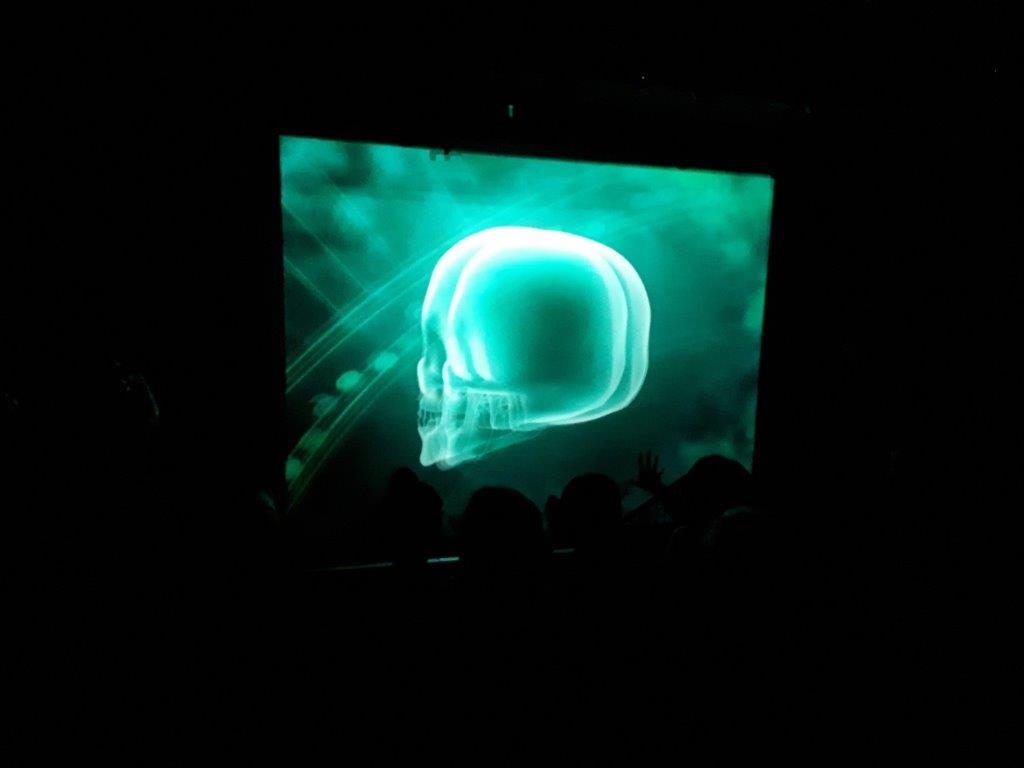 The third exhibit is a journey into the human body in 3D as presented through the eyes of a robotic capsule at a level suitable for children. When did you last see what happens in your ear, brain, or muscle? The film answers a multitude of questions. How do we breathe? How do we absorb information? How do we digest? How do we look from within? The duration is 25 minutes. The film is presented in Hebrew and Arabic and is suitable only for mobile chairs.
The last exhibit is a 20 min fascinating journey into space. This 3D film invites visitors to see the moment of 'the Big Bang' and to enjoy a virtual tour of the solar system, around the Earth, the moon and the neighboring planets. The film is in Hebrew alone and is suitable only for mobile chairs.
During this trip, we saw the human body capsule film. Although my daughter has just finished the 7th grade, at least parts of it were new to her and in general, it was a good recap on what she already knew. Both girls enjoyed it.
The Hebrew Music Museum
The Hebrew Music Museum in Jerusalem holds a collection of about 250 rare and unique musical instruments from around the world, separated into 7 exhibit halls.
During July and August, the museum will be conducting musical tours for the whole family, with costumes and figures from the countries of the Diaspora and demonstrations of songs and melodies coupled with fascinating stories. Throughout our tour we learnt about the different musical styles that influenced the melodies and singing that were prevalent in the Diaspora in which the Jewish people lived. The tour guide was very sweet with the children and let them try out the musical instruments. I also loved how the décor of the museum was designed to represent the atmosphere of each region.
In addition, visitors are invited to conduct independent tours with the help of the Virtual Guide "Grandpa Levi" who will get to know the visitors through the tablet at the entrance to the museum and take them through interactive game stations. For example: In the 'Central Asia' section, visitors will play a game of 'Guitar Hero' enjoying the experience of ancient instruments such as Kurdish Zorna, Persian Zarb, Bokhara Rubab and Caucasian Pandoor. In the 'Africa and Yemen' space, visitors will be able to experience electronic percussion instruments themselves by actually playing on African instruments such as the Don Don bell, Guinea drum, Ethiopian harp and Yemenite shofars. Tablets will be provided to children from age 10 and up.
In the museum's main highlight, the 'Hebrew' space, dedicated to the multicultural society in Israel, visitors can enjoy a model of the Temple with virtual reality glasses (16 positions).
For the summer months, the museum's opening hours have been extended towards the weekend.
Open: Sun-Wed 9:30-20:00, Thursday 09:30-21:00 & Friday 09:30-14:00.
Phone: 02-5406505
Iceland
The "Iceland" complex, is located in the Pais Arena Stadium in Jerusalem, which during the year hosts concerts, competitive sports events, conferences and more.
The ice-skating rink was brought especially from Austria for the summer months and is the largest and most modern in Israel. The complex covers an area of 1800 square meters with real ice and is equipped with professional high-level modern equipment offering a fun and enjoyable experience for a wide range of ages from age 5 onwards.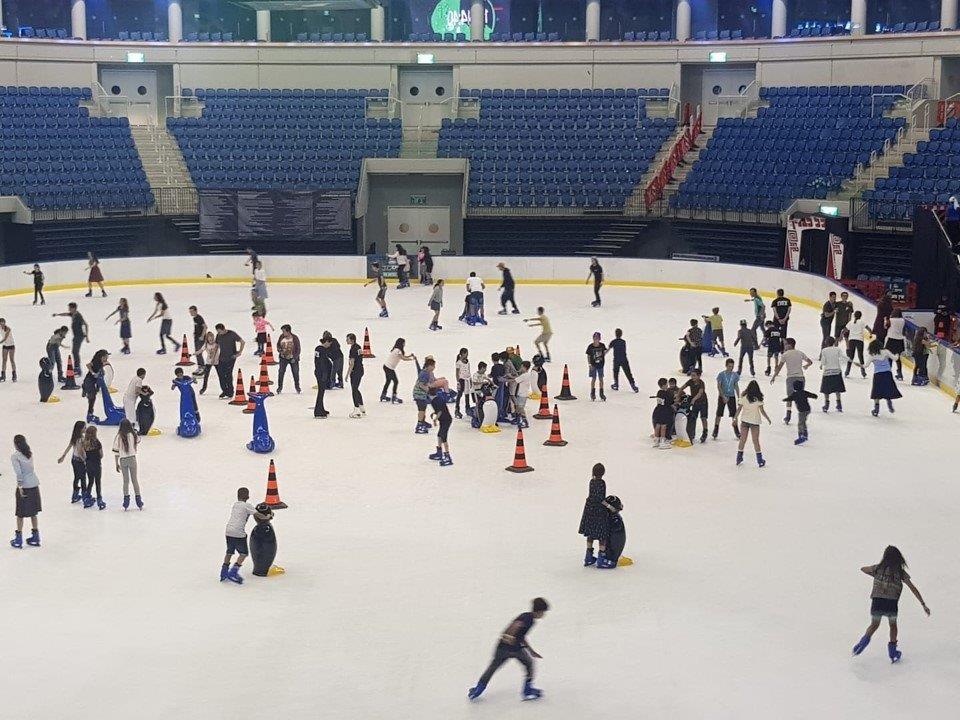 For the sake of the younger children, elephant dolls were brought to Iceland this year for the first time, allowing two children to sit together and slide while one of the parents can navigate from the back. This in addition to the seals and penguins that can be used for the stabilization of new learners.
My two girls were new to ice-skating, but the 45-minute session was sufficient to move from the penguins to regular ice-skating and they both had a good time. I enjoyed refreshing my memory. I took a fall but otherwise skated without mishap.
Since it's a limited experience, I'm including pricing information.
Cost: 30 NIS from age 5 to 18 / 40 NIS from age 18. Skating accessories cost 5 NIS based on availability. Tickets can only be purchased on the spot.
Duration: 45 minutes per session.
Phone: 02-6424040
Food
There aren't any food stands in the stadium that are active during the daily ice-skating activity. Therefore, it is preferable to eat near one of the other attractions.
Near 'Mamilla mall' you have the 'Happy Fish', 'Rooftop', 'Café Rimon', 'Caffit Mamilla', 'Café Gregg', 'Kedma Brasserie', 'Luciana' and 'Satya Restaurant'.
There are also several restaurants surrounding The Hebrew Music Museum such as: 'Piccolino', 'Gourmandises', 'Kinor Bakikar' and 'Blue Hall Music'.
Accomodation
A few suggestions include: 'Hotel Prima Kings','Gloria Hotel', 'Dan Boutique Jerusalem', 'David Citadel Hotel', 'Mamilla Hotel', 'National Hotel Jerusalem', 'Eldan Hotel', 'Leonardo Plaza Hotel', 'Montefiore Hotel', 'King David Hotel' and 'Inbal Jerusalem Hotel'.
My Timeline
Jerusalem is about an hour's drive from Tel-Aviv. Visiting the three attractions filled up a day.
This is what it looks like on the map:
Have a great summer!
Talma
P.S. You can see some of my related trip posts below. If you're interested in travel-related offers, you're welcome to view my 'best deals' page. Subscribers also have 'members only' benefits. To subscribe go here.
Credits: I utilized the photo provided by Marom PR for the Iceland Rink.
Details

Written by

Silvia
The Czechoslovak Film Festival August 13 - 31 Tel Aviv, Jerusalem, Haifa, Holon, Herzliya, Sderot
100 years since the founding of Czechoslovakia. Does this country still exist? Yes, in the cinema!
The Czech Republic and Slovakia celebrate 100 years since the founding of Czechoslovakia and invite the Israeli public to celebrate the anniversary with them. Thirteen films, the best of Czechoslovak cinema, will be screened, ranging from the silent film Erotikon (1929), one of the first ever erotic films in history, to the latest film, Ice Mother, starring Zuzana Kroner.
Actress Zuzana Kroner, daughter of actor Jozef Kroner, will open the festival with Ice Mother at the Tel Aviv Cinematheque on Monday, August 13 at 7:45 p.m.
Czech Centre Tel Aviv organized the festival in cooperation with the Embassy of the Czech Republic and the Embassy of the Slovak Republic.
During the festival, there will be a tribute to film director Milos Forman. Two of his movies will be screened: Loves of a Blonde and Talent Competition. There will also be a retrospective of Oscar-winning director Jan Kadar. Five of his films will be screened, the first of which is The Shop on Main Street.
Loves of a Blonde(1965) is one of the three major contributions by Milos Forman to the Czechoslovak New Wave. The other two are Black Peter (1963) and the tragicomedy Firemen's Ball (1967). In Loves of a Blonde, Forman based the story on a real-life incident. He tried to create a realistic look and feel by filming in a small Czech town with a shoe factory of its own, utilizing a largely non-professional cast, relying on a considerable amount of improvised dialogue and employing documentary-style film techniques. Forman's casual take on Czechoslovak provincial society is unsentimental but sympathetic. He based a poignant personal story on a real-life situation – the shortage of men in a small town that housed 2,000 young female workers.
Honorary guest Vaclav Macek, director of the Central European House of Photography, will open the Jan Kadar retrospective on August 14 in Tel Aviv.
The Shop on Main Street(1965) is one of the most celebrated Czechoslovak films. Directed by Jan Kadar and Elmar Klos, the drama won the Oscar for Best Foreign Film. Adapted from a novel by Ladislav Grosman (who collaborated on the screenplay), the film represents the peak of Czechoslovak New Wave output. The story takes place in a small town in eastern Slovakia during WW II. The implementation of the Nazis' Nuremberg Laws hits the town hard, with local Jews deported to concentration camps, and their possessions confiscated. Due to the pressure of his greedy wife and thanks to special protection from his brother-in-law, a good-hearted Slovak cabinet-maker is allowed to take over a sewing supplies store owned by elderly Jewish widow Rozalia Lautmannova. But he cannot bear to tell her that her world has irrevocably changed, so he poses as her new helper. The film features superb performances by Jozef Kroner and Ida Kaminska, who received a Special Mention at the Cannes Film Festival in 1965. Although the film was produced at the height of the Communist regime, there are several lines in Yiddish when Rozalia mutters to herself.
On August 19, director Petr Zelenka will introduce his film Lost in Munich at the Tel Aviv Cinematheque.
Lost in Munich (2015) provides a unique opportunity for those (politicians in particular) who like to cite the Munich Agreement of 1938. The Czech issue is satirized by director Petr Zelenka, who is known for his use of black humor. The comedic film is inspired by Lost in La Mancha, a 2002 documentary about Terry Gilliam's unfinished movieThe Man Who Killed Don Quixote. The narrative of Zelenka's film revolves around the making of the movie Lost in Munich, which tells the story of an unsuccessful journalist and a 90-year-old parrot that lived with French prime minister Edouard Daladier and continues to repeat Daladier's quotes related to the Munich Agreement. The failed film production (with the feigned French co-production) is an allegory of the alleged French betrayal in 1938.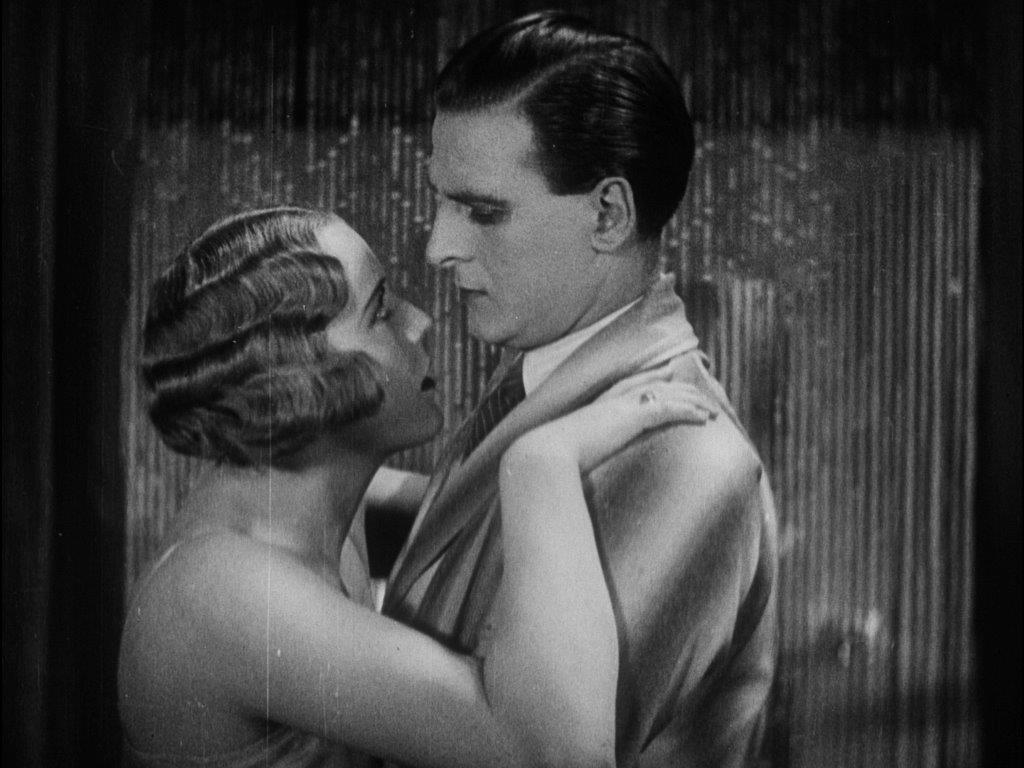 Erotikon (1929). This film is a silent melodrama directed by Gustav Machat. One stormy night, a stranger
finds shelter in the stationmaster's house. The man seduces his host's virtuous daughter. After a tempestuous night together, he abandons her. The director masterfully edits the material, bringing to the screen expressive images of liberated female sexuality.
The roster of the Czechoslovak Film Festival consists mainly of comedies or tragicomedy, which does not appear often. The films were selected by Robert Mikolas, the new director of the Czech Center in Tel Aviv. A foreign correspondent focused on world conflicts, he returns to Israel with a different mission.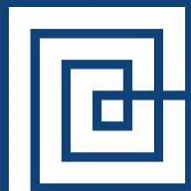 Photos provided by Czech Embassy
Details

Written by

Talma Gotteiner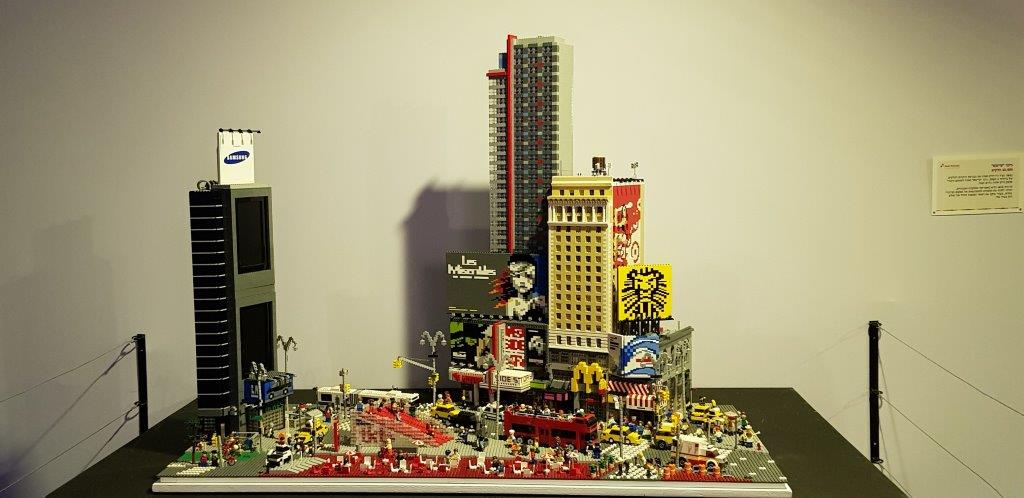 Best,
Hi there!
I was invited to a Lego exhibition last week, courtesy of Gil-ad Tadmit and I am happy to share my impressions with you. For the first time in Israel an international Lego artist by the name of Sean Kenney is exhibiting in Tel Aviv. Kenney holds the rare title of "LEGO Certified Professional", which, apart from Kenney, is held by only 13 international artists. After 10 years in the field of graphics, Kenney decided to expand his horizons and reinvented himself with LEGO blocks and lots of creativity. The exhibition will be held between 26.7.2018-31.8.2018.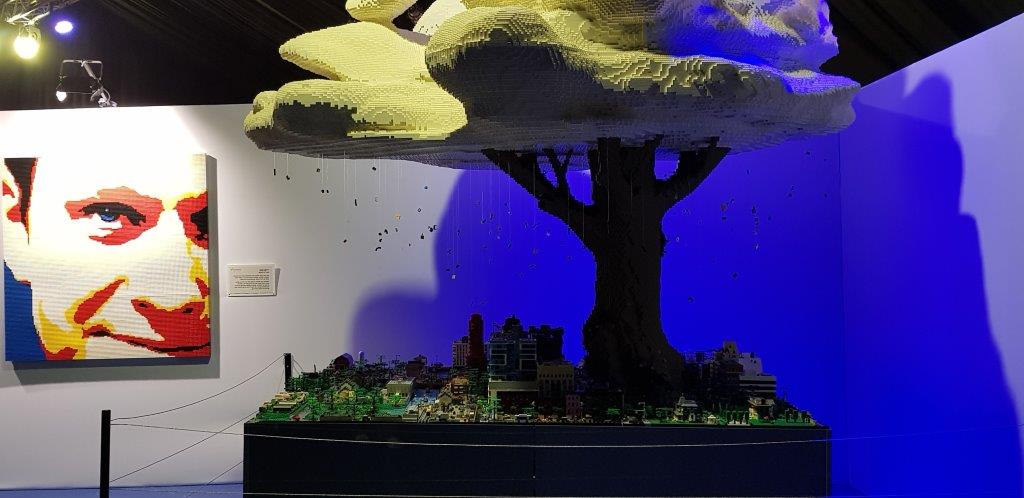 Since his international breakthrough as a Lego expert, he has exhibited in numerous countries in North America, Asia, and Europe, has published nine award-winning children's books and has presented his works in the world's leading newspapers: The New York Times, The Washington Post and BBC. Art. " Among other things, his Lego exhibition was awarded at Lonely Planet as "an amazing exhibition". Sean Kenney currently lives with his family in Brooklyn, New York.
The exhibition in Israel, is displaying a collection of about 25 exhibits, chosen from a wide variety of subjects, including entertaining works for children, an architectural model of Times Square in New York and the famous work of GROWING IDEAS: a large tree model that took around 18 months to design and is made up of 380,000 Lego blocks.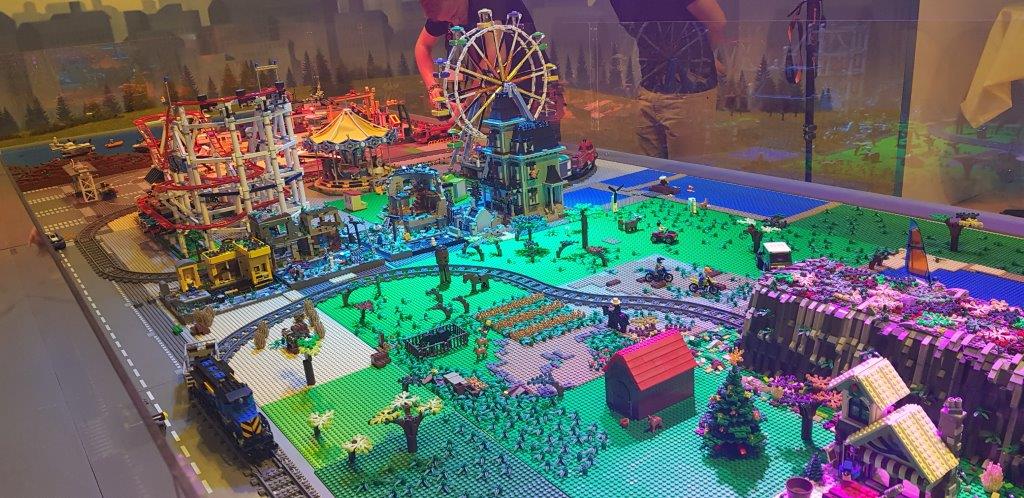 The exhibition will be divided into interactive areas for the whole family:
A robotic activity zone containing ~40 operating stations that is recommended for ages 7 and up.
A technical complex that includes a collection of tools and vehicles of all times. The collection includes extremely rare models, Adult Fan of Lego (AFOL) models with operational points for the visitors and challenging routes for Jeeps.
A robotic Lego Mindstorm complex - the largest interactive city collection in Israel. With the participation of LEGO artists from Israel and abroad.
A virtual reality zone where viewers will be able to travel within the Lego City collection in 3D.
A Lego shop with rare Lego models at special prices. After the exhibition, visitors will be able to purchase the artist's LEGO exhibits. Such as LEGO lamps, LEGO bikes, LEGO images and more. In addition, the exhibits will be sold from the miniature LEGO exhibition.
When: 26.7.2018-31.8.2018
Where: Federation Hall, Hangar 11, Tel Aviv Port
Open: Sunday - Thursday: 08:30-20:00, Fridays: 08:30-16:00, Saturdays: 08: 30-19:30
Phone: 3942* (www.etickets.co.il)
Price: 69 NIS per ticket, 250 NIS for a family card of 4 – children up to the age of 2 are free of charge. You can find offers through the various companies as well.
Best,
Talma
Details

Written by

The Embassy of India
Visit of leading Indian singer in Israel on August 16 for the Raga Mela festival. White NIght of Indian classical music. With Israeli and Indian musicians
The Embassy of India in Israel with the cooperation of the organizers of the 6th Raga Mela Festival announce the upcoming performances of Pandit Uday Bhawalkar In Israel between 15-18.8.2018
This is considered as a historic visit of the torch bearer of classical Indian singing and his group Pandit Uday Bhawalkar in Israel.
Pandit Uday Bhawalkar glitters as a star in the world of Indian classical music. From an early age he studied with the great masters of the Drupad tradition, brothers Zia Mohiuddin and Zia Fariduddin Dagar. He quickly exhibited his talent and devotion and his star began to set foot in India and beyond.
He has appeared in the prestigious festivals of Indian classical music throughout the subcontinent and abroad including Sawai Gandharva Bhimsen Joshi Mahotsav, and Tansen Sangeet Samaroh. He has performed throughout Europe, the US and Canada and has worked with artists from other traditions, including contemporary dancer Astad Deboo, the modern ensemble of Germany, and others.
Uday ji's fascinating style and ability to reach out and communicate with audiences from all backgrounds helped him carve a niche for himself as one of the leading forces in spreading Drupad in the world.
His commitment to teaching, in India, and beyond had earned him a devoted and enthusiastic audience of students committed to pursuing Drupad. He has taught in many institutions in the world such as the Conservatory of Music of Rotterdam, University of Washington, Seattle. The Asian Music Circle in London, and the music company of Drupad, UK.
Uday arrives in Israel with two of his senior students who will accompany him on Tanpura and singing and with Pratap Awad, the gifted Pakhawaj player.
This visit was made possible through the support and cooperation of the Embassy of India and the ICCR - Indian Cultural Relations Association.
Planned events:
15.8 Performance at the Unicorn Club in Pardes Hanna. Audience Entrance 20:00 Start of performance 20:30
16.8 The main show at the Raga Mela Festival in Kfar Shmuel. Performances begin at 20:00 until morning.
17.8 Workshop and performance at the Neve Shechter synagogue in Tel Aviv at 10:30
18.8 An intimate performance at Makom la Ruach in Ein Kerem, Jerusalem. Doors open 20:30 Start of performance 21:00
Links to live performances:
https://youtu.be/jG21qUpkfUI
https://youtu.be/9afcN_YXUJ4
https://youtu.be/OVIEhhQHGtg
I will be on leave until August 16.
Photos Embassy of India
Details

Written by

Talma Gotteiner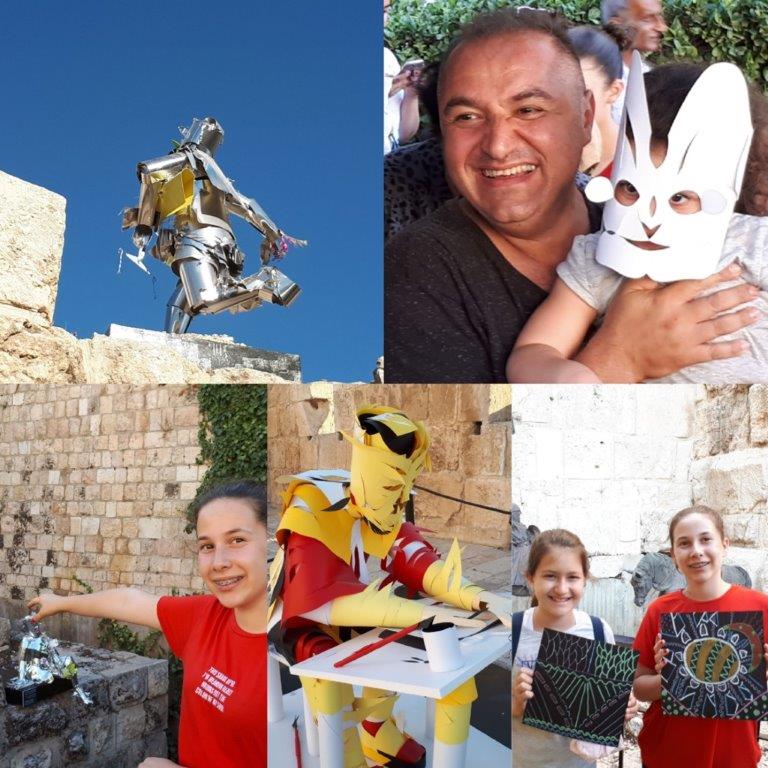 Dear Friends,
I am happy to share with you a post written by my friend Talma Gotteiner from
https://www.israel-best-trips.com/
about the summer activities in the Tower of David Museum in Jerusalem.
Best,
Silvia
:
Jerusalem's Tower of David Museum: 3D Tributes
Hi there!
I was delighted to be invited back to the Tower of David Museum in Jerusalem to write about some new exhibits. In my previous post, I gave some background on the historical location of this splendid museum. Today, I am happy to dive straight into the current exhibits.
Trip Agenda Options
London in Jerusalem: Exhibition - a tribute to the British Mandate
Rock Paper Scissors – a great summer activity for children and a tribute to the artist Karen Sargsyan.
The new night show – a tribute to King David
Trip Anchors
London in Jerusalem: Exhibition
When the British Mandate took over Jerusalem in 1917 from the Ottoman Empire, they found a very poor city, rampant with cholera and no sewage system or electrical lighting to speak of. The exhibition in the Tower of David Museum is a second tribute to the British Mandate who not only brought orderliness, but also contributed to the cultural life of the residents. It is a second tribute because their previous exhibition that I wrote about "A General and A Gentleman – Allenby at the Gates of Jerusalem" is still ongoing.
The new exhibition brings to life the famous 'Fink's bar', where you can take a seat and play some interactive games.
Or you can enter the pseudo-cinema and watch a short film about the old-time favourite cinames of Jerusalem and what they used to play.
Check out the floor if you want to learn the dance steps of the roaring 1920's swing or just take a peek at a sample salon that pays tribute to the famous cellist Thelma Yelin (Bentwich), (no relationship) whose invitations for high tea were a well-known practice.
Rock Paper Scissors
I got a sneak peek at the artist, Karen Sargsyan who will be staying all summer in Jerusalem and will be holding workshops for children at the museum teaching them some paper sculpting techniques. During my preview visit, only one statue was in place. In order to ensure durability in the open-air, it was created from aluminum foil, instead of regular paper, but other statues in his exhibit will be made of paper.
In the photo below, we were welcomed by Efrat Lieber, Director and Chief Curator.
However, I finally managed to get a good facial, by requesting a selfie.
Karen Sargsyan is an Armenian born artist who studied in the Rijksakademie in Holland where he lives till this day. His works have been displayed in well recognized museums worldwide including the Tate Modern in London and the Centre Pompidou in Metz.
Post Visit Note: I returned again with my daughter and her friend to the grand opening of the workshops. We enjoyed the workshop, seeing the full exhibition of statues and the atmosphere in general. I included in my video some of the live music that was played by a band called 'Poly Zosiball'. I've added a photo and video to share with you.
and
VIDEO
The King David Night Show
For those who have already seen the night spectacular show that presents the story of Jerusalem, the new 'King David' show presents an alternative. The new video art show brings together all the effects that modern technology can bring. It covers a square footage of ~3,850 m2 and uses over 20 laser projectors to light up the citadel.
The tribute to King David presents the Biblical stories in a virtual tour that manages to combine renowned works of art by Chagall, Matisse, Michelangelo while drawing inspiration from the Book of Psalms. David himself plays on the flute and lyre. Credit goes to the creators: Skertzo company, France, original music: Alexandre Levy, sound effects: Jean Goudier and curator of the show: Renee Sivan. The show lasts 45 minutes in the open air.
I'm not going to ruin it by sharing a video. Instead, I'll conclude with my best tower photos.
Food
A few nearby restaurants include: 'The Eucalyptus', 'Tala Hummus and Falafel', 'Rossini's Restaurant', 'Versavee', 'Samara Restaurant', 'Luciana', 'Armenian Tavern', 'Rooftop', 'Notre Dame Rooftop Cheese and Wine' and 'The Spaghettis Kosher Italian Dairy Restaurant'.
Accomodation
A few suggestions include: 'Gloria Hotel', 'Dan Boutique Jerusalem', 'David Citadel Hotel', 'Mamilla Hotel', 'National Hotel Jerusalem' and 'Eldan Hotel'.
My Timeline
This trip filled up an evening between 17:30-22:00.
I used the previous map, which was based on a location in the old city (The Western Wall) and a location in the new city (King George Street) so that you can see that the Tower of David Museum is situated between the two parts of the city.
This is what it looks like on the map.
Best,
Talma