Art & Culture
Details

Written by

Maccabi World Union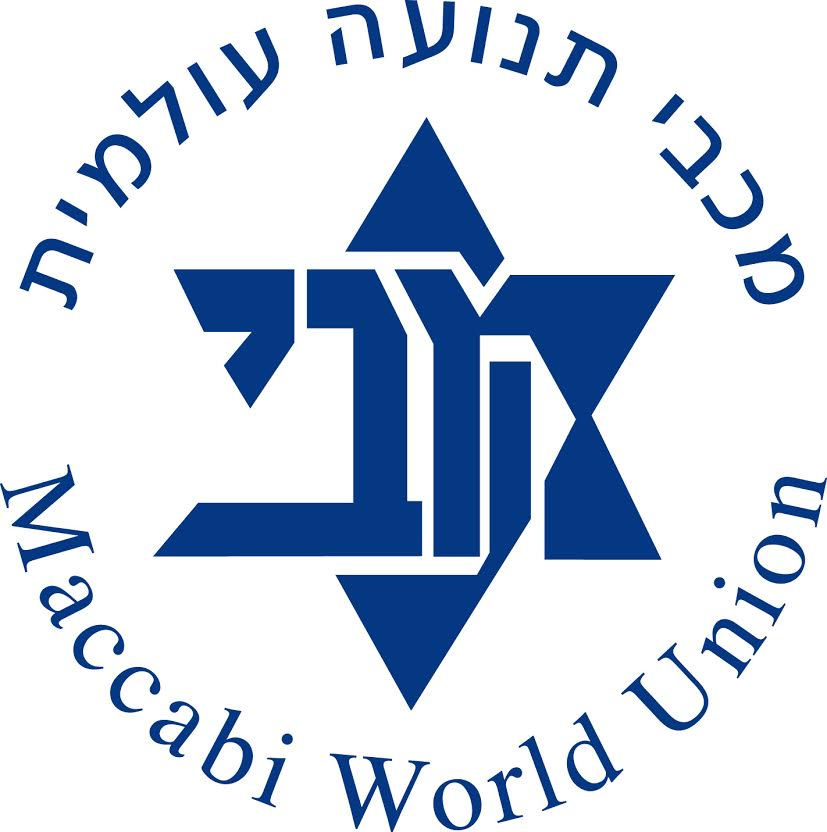 Lag BaOmer Message: Antisemitism and Defenselessness
Dear friends,
Shimon Bar Kochba's military victories gave the People of Israel nearly 3 years of national independence during 132-135CE (Common Era); on Lag Ba'Omer we celebrate that Great Hebrew Revolt. The same rebellion, however, also led to the worst massacres of Jews in ancient times, and the Exile of most of our People from almost all of our ancestral Land of Israel. Bar Kochba's war began in the hills of Judea and carried as far afield as Beit She'an in Lower Galilee. It cost Rome and its Empire the utter destruction of 2 Legions of the 12 eventually sent to crush the Jewish rebels; it was a massive expedition, with the best Roman general of the time, Julius Severus, and the former Governor of Germania, Hadrianus Quintus Lollius Urbicus, leading huge numbers of troops summoned from as far away as Britannia..
The end result had dramatic and fateful consequences for the Jewish People: Emperor Hadrian issued a decree of final expulsion of the Jews from Judea. For the first time in history – including the tremendous destruction of the two Temples of Jerusalem, 586 BCE and 70 CE – the children of Israel were denied the right to live, even as subjects, in their ancient homeland. The Jewish People were constrained to a wait stretching for thousands of years to return to our national life in the Land of Israel.
The Jewish People returned again and again to the Land of Israel during those centuries of expulsion - who could have imagined that it would last almost 18 long and extremely painful centuries? The collapse of the Bar Kochba Revolt against Rome began the period of the Exile of the Jewish People, the establishment of multiple diasporas, and the consequent dependence on the will of those who dominated them, all too often with dire consequences. From a sovereign warrior people who experienced periods of greater or lesser strength and forms of independence, the Children of Israel became a scattering of defenseless, unprotected communities whose right of domicile, even right to life, was precarious, always in question.
When Christian Europe made the accusation of deicide an integral part of its theology, the demonization of the Jewish people became established State policy; anti-Semitism was part of both religious and political policies. If the Jews murdered God Himself, they had the capacity to perform the most extreme evil. This spawned a permanent barrage of new accusations and systematic teaching of hatred against the People from whom Jesus had sprung, to whom he belonged and whose teachings he honored.
The creation of the State of Israel radically changed the Jewish People's condition of defenselessness. Even though it has endured war-in-every-decade since its creation, and many, many military actions between the great confrontations, though it suffers the sorrow of tens of thousands of fallen, and hundreds of thousands of wounded, Medinat Israel restored to the Children of Israel our ability to establish our own destiny, decide for ourselves and resist genocidal threats. That half of the Jewish People living today in the Jewish State are not strangers to suffering, sacrifice and pain, but enjoy our recovered independence and reestablished strength; Israel made "Never Again" a reality of independent and happy life.
At present, Diaspora Jewish communities are not in the same condition. With shame and blame forgotten for crimes during the Shoah, anti-Semitism has grown exponentially in the West in recent years. Some traditional hatreds for Jews mutated into other rationalizations adapted to the fashions of our time, their murderous claws striking with literally redoubled force. Three large streams fill this well of hate; some have even recovered a degree of that bon ton so common before the Holocaust; people can say nasty things about the Jews in public, even in polite society. In his compilation of sources on the situation of anti-Semitism in the last year, part of a study commissioned by the World Zionist Organization, Eli Nachum describes these 3 streams that promote hatred of the Jewish People and criminal acts: the radical left, the radical right, and radical-political Islam – Islamism:
"The Radical Left: The colonialist past that haunts Europe has been projected since 1967 upon Israel's control of Judea and Samaria. The entry of many Jewish people in key positions in Europe's economic and political worlds also strongly aroused the Radical Left bias against Israel, often under academic auspices. University professors repeatedly explain that Israel is the source of violence, child murder, and war crimes throughout modern history. This is not criticism, but lies.
The Far Right: While Antisemitism in Europe in recent years came in Radical Islam and Radical Left forms, the Far Right returned to the center this year. Two attacks aimed at Muslims at a mosque in Christchurch, New Zealand and at Jews at a synagogue in Halle, Germany returned attention to the Far Right. In Germany, most of the hundreds of Anti-Semitic incidents recorded this year were perpetrated by far-Right activists.
Radical Islam: In Arab countries, education emanating from the upper echelons of power succeeded in teaching hatred of Jews. Even where it was discontinued, negative perceptions were absorbed. Today, hate emerges from the people; it permeates popular TV series and programs. Depictions and characterizations of the Jews in various Qur'an verses are powerful. They've always been there, but it's a question of dosage. Interpretation of these verses is the most difficult issue to deal with. Islamist movements typically adopt the harshest interpretations. Over and over, verses are presented that portray the Jews in a negative light, primarily portraying them as the most avowed enemies of Islam."
Anti-Semitism re-emerged not only in the least progressive Islamist regimes, but on the streets of large and smaller cities of the West, generating huge quotas of hatred rationalized and wrapped in old and new conspiracy theories of the militant right, fascist left and Islamo-terrorists, again demonizing Jews as "the reason for all the ills of the world". The Diaspora Jews' helplessness-insecurity / Israelis' security-strength contrast is deeper now, and in some of the world's Jewish communities, even critical. The security of the Jews in the countries of the West, which seemed for so long after the Shoah to have been finally guaranteed, is again a reason for real and justified concern: the perceived powerlessness of governments of good leaders, the hypocrisy of governments of bad leaders, and their sincere or false repudiations in the face of brutal increases in murders and attacks on Jewish passers-by, destruction of property, desecration of synagogues and cemeteries, and the tons of hatred on social media.
In these days when we remember Bar Kochba's small victories in Lag BaOmer and the tragedy of his final defeat, we value the extraordinary achievement of national independence regained in our historic land - our inheritance, our heritage. We also redouble our efforts to denounce anti-Semitic hatred, attacking their bases and demanding that the West which fell ill with hatred against the Jews through the cancer of deicide assume its responsibilities: remove the malignant tumor from its body, protect Jewish communities that contributed so much to the healthy development and progress of the European societies in which they live.
May the spirit of Lag B'omer inspire us to continue the optimistic construction of our national future, to urge us to protect Jewish life everywhere... and may the lights of our Lag B'omer bonfires illuminate our present glory and our promising future here in Medinat Israel.
Lag BaOmer Sameach!
Chazak ve'Ematz!
RABBI CARLOS A. TAPIERO
Deputy Director-General & Director of Education
Maccabi World Union
Details

Written by

The Simon Wiesenthal Center
New Short Film Series: Courage + Valor: Stories That Inspire from SWC's Moriah Films
Announcing Courage+Valor: Stories That Inspire, a new, uplifting weekly series of short films from the two-time Academy Award®-winning Moriah Films film division of the Simon Wiesenthal Center.
Over the years, the Simon Wiesenthal Center has honored hundreds of deserving individuals and presented them with the Center's Medal of Valor award for their courage and bravery.
The films highlight courageous individuals who have made a difference in the world, impacted upon others, and changed the lives of people around them for the better. Each film focuses on one remarkable individual and their poignant, and many times unknown, story of courage and heroism.
"At a time like this, we need stories that are uplifting that highlight the best of humanity. This series does just that," said Rabbi Marvin Founder and dean of the Simon Wiesenthal Center and two-time Academy Award®-winner.
"We are excited that we can share these incredible stories that we have been producing for close to three decades with a much larger audience, especially now," said Richard Trank, Academy Award®-winner, Executive Producer, Principal Writer and Director of Moriah Films.
Profiles include Prime Minister Winston Churchill, Rabbi Jeffrey Myers, Tree of Life Synagogue; Mother Ricarda Beauchamp Hambrough, English nun who helped to hide Italian Jews from the Nazis; Chesley "Sully" Sullenberger; Congresswoman Gabrielle Giffords; the Tuskegee Airmen; Lord Carey of Clifton, former Archbishop of Canterbury; Carl Laemmle, the founder of Universal Pictures and the savior of hundreds of European Jews fleeing Hitler; and Israeli Prime Ministers Yitzhak Rabin, Shimon Peres, David Ben-Gurion and more.
"Courage+Valor: Stories that Inspire" from two-time Academy Award-winning Moriah Films – highlighting Sir Winston Churchill
20 hours
Watch now https://vimeo.com/415605559/9f3b821428
Sir Winston Churchill, one of the 20th century's most celebrated figures who is remembered for leading his country as Prime Minister during the dark days of World War II when German victory was considered imminent. He is also remembered for his early opposition to Adolf Hitler and Nazism and his support for Jews under threat by the Nazi regime. In May 2010, on the eve of the 70th anniversary of Churchill's ascension to the Prime Minister's office, his granddaughter, Celia Sandys accepted the Simon Wiesenthal Center's Medal of Valor on behalf of the Churchill family.
"Winston Churchill: Walking With Destiny" can be streamed:
Amazon: amazon.com/Walking-Destiny-Ben-Kingsley/dp/B07L6VY1YJ/
iTunes: itunes.apple.com/us/movie/winston-churchill-walking-with-destiny/id1369520022
https://www.facebook.com/moriahfilms/
https://twitter.com/simonwiesenthal
https://www.youtube.com/user/SimonWiesenthalCtr/featured
About Us
Moriah Films is the Jack and Pearl Resnick Film Division of the Simon Wiesenthal Center. Our documentaries focus on the 3,500 year old Jewish experience as well as contemporary human rights and ethical issues.Moriah's goal is to produce theatrical documentaries on a regular basis that both enlighten and educate while at the same time reach national and international audiences. Two of Moriahs' films have been recipients of Academy Awards™ for Best Feature Documentary, Genocide (1981) and The Long Way Home (1997).
Photos / Video The Simon Wiesenthal Center
Details

Written by

Silvia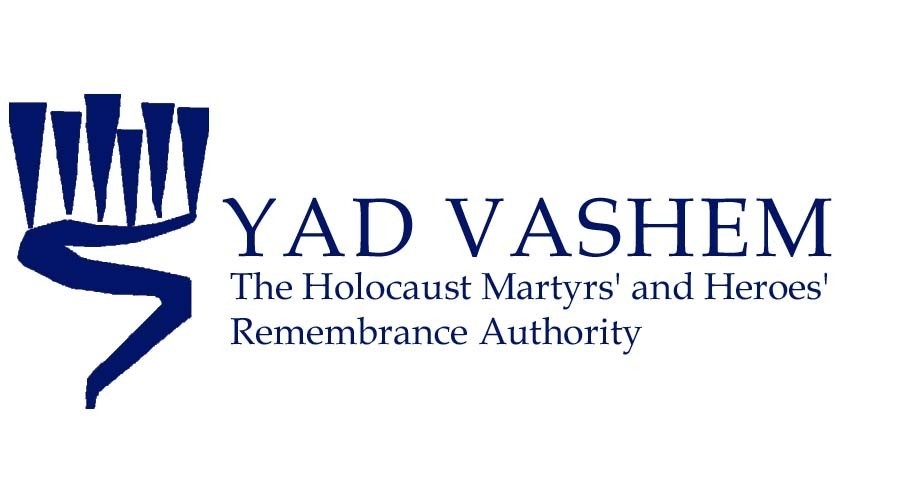 Holocaust Martyrs' and Heroes' Remembrance Day 20-21 April 2020
Central theme for this year's commemorative ceremonies and events:
"Rescue by Jews during the Holocaust: Solidarity in a Disintegrating World"
The State Opening Ceremony for Holocaust Martyrs' and Heroes' Remembrance Day will be broadcast at 20:00 on Monday evening,
(19 April 2020 – Jerusalem) The State Opening Ceremony for Holocaust Martyrs' and Heroes' Remembrance Day, which was pre-recorded without an audience in Warsaw Ghetto Square at Yad Vashem on the Mount of Remembrance in Jerusalem, will be broadcast tomorrow, Monday, 20 April 2020 at 20:00 (Israel time). Yad Vashem will transmit the ceremony complete with translation (except for the remarks of the President and Prime Minister) into English, French, German, Russian and Spanish on Yad Vashem's website. The feed will also be broadcast via Yad Vashem's Facebook page.
The ceremony will comprise traditional elements, including pre-recorded video remarks by Israel's President H.E. Mr. Reuven Rivlin and Prime Minister H.E. Mr. Benjamin Netanyahu. Yad Vashem Council Chairman and Holocaust survivor Rabbi Israel Meir Lau will kindle the Memorial Torch. Naomi Cassuto will speak on behalf of the survivors.
During the ceremony, six torches will be lit, and stories of the six Holocaust survivors will be presented via short videos. First torch: Zohar Arnon; second torch: Aviva Blum-Wachs; third torch: Haim Arbiv; fourth torch: Lea Meream Reuveni; fifth torch: Avraham Carmi; sixth torch: Yehuda Beilis. These videos were produced and directed by Shlomo Hazan, and will be available on the Yad Vashem website in the section dedicated to Holocaust Remembrance Day 2020.
Israeli singers Shiri Maimon and Shai Tzabari will participate in the ceremony, which will also include narrative pieces written by Holocaust survivor Jack Werber, recited by Israeli actor Zohar Straus. The MC for the ceremony will be Danny Cushmaro.
The ceremony will feature a traditional memorial service, including the recitation of a chapter from Psalms by Chief Rabbi of Israel Rabbi David Lau. The Rishon LeZion, Chief Rabbi of Israel Rabbi Yitzhak Yosef will recite the Kaddish mourner's prayer, and Cantor Daniel Dahan will recite El Maleh Rahamim, the Jewish prayer for the souls of the martyrs.
The State Opening Ceremony will also be broadcast live via Israeli television on Channels 11, 12, 13, 9, 20 and online via Ynet and Walla News, as well as on Kan Radio and Galei Zahal. The ceremony will last about 75 minutes.
In addition to the broadcast of the ceremony, Yad Vashem will upload a special mini-site dedicated to Holocaust Martyrs' and Heroes' Remembrance Day 2020. This mini-site comprises relevant content, including a special online exhibition related to the Central Theme entitled, "Rescue by Jews: 'One for All,'" as well as relevant educational materials.
On the following day, Holocaust Remembrance Day, 21 April 2020, there will be a two-minute siren that will sound across the country at 10:00 (Israel time). On this day, at Yad Vashem, the traditional Wreath-Laying Ceremony will take place in the Warsaw Ghetto Square at the base of the Warsaw Ghetto Uprising Monument in a different format and without an audience.
Yad Vashem, the World Holocaust Remembrance Center, was established in 1953. Located in Jerusalem, it is dedicated to Holocaust commemoration, documentation, research and education.
Details

Written by

Steven Aiello
The Ambassadors Club of Israel commemorated Israel's 72d Independence Day in the most appropriate fashion -- with a Zoom session attended by dozens of diplomats, journalists, and civil society leaders, and many more viewing via Facebook live.
The guests were welcomed by Ambassador Yitzhak Eldan, President of the Ambassadors Club, as well as CEO Mr. Itsik Kamilian, and Mr. Rami Carmel. Ambassador Eldan noted the importance of diplomacy, collaboration and solidarity during these trying times, and saluted the emergency forces working hard to protect and save lives. He also highlighted the important role of diplomats, lighting a virtual torch in honor of the hard work in difficult and unprecedented conditions.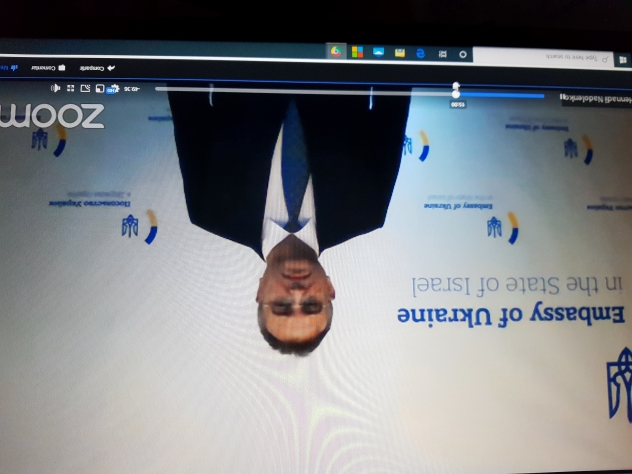 Dean of the diplomatic corps and Honorary Dean of the Ambassadors Club, H.E. Hennadiy Nadolenko, Ambassador of Ukraine, also addressed the gathering, and noted that Israel's fortitude and celebration in light of the current challenges from the pandemic were just "one more impressive achievement in showing a strong, innovative, democracy.
The ambassadors then led a toast to Israel. Many ambassadors then addressed the audience, or used the chat option to write blessings to the state of Israel and thanking the Ambassadors Club. for continuing to forge ties and support the diplomatic corps, including opening an emergency support hotline. Among those offering their greetings and support were the Ambassadors of the European Union, the Philippines, Cyprus, Latvia, Thailand, Rwanda, Ghana, Sri Lanka and Paraguay. David Freeman, the Baha'i representative, also offered best wishes. A very touching moment came when the diplomats joined in song to sing happy birthday to Nitza Raz-Silbiger, the director of the Protocol department at the Israeli Ministry of Foreign Affairs.This was certainly an Independence Day party that will not soon be forgotten.
Diplomacy.co.il congratulates the Ambassadors Club and the diplomatic corps, and offers best wishes on the occasion of Israel's 72d birthday.
Steven Aiello
Founder--DebateforPeace
Photos Silvia G. Golan
Details

Written by

The Jewish Agency for Israel
.
.The Jewish Agency to Host Virtual 'Zikaron BaSalon' Events to Commemorate Yom HaShoah
.The events, beginning April 20 at 21:00pm IST in Hebrew and April 21 at 20:00pm EDT in English, will bring Jews around the world together to hear the heart-wrenching story of survivor Leah Hason
.Jerusalem (April 19, 2020) - While official in-person ceremonies are canceled due to the coronavirus outbreak, The Jewish Agency for Israel will host two special virtual Yom HaShoah events, bringing Jews around the world together to hear from Holocaust survivor Leah Hason. Her heartbreaking story will be presented on the organization's Facebook page and will be broadcast in eight languages as part of The Jewish Agency's Shlichut Institute program, together with the "Zikaron BaSalon" (Memories in the Living Room) Project.
The broadcast will conclude with a somber song from Israeli singer-songwriter Harel Skaat. At the end of the program, Jewish Agency Shlichim (emissaries) will hold virtual discussions with their respective communities to discuss the emotional story they just heard.
Hason's testimony will be broadcast on Facebook live in Hebrew with French subtitles on Holocaust Remembrance Day Eve (Monday) at 21:00 PM IST. Then on Tuesday, the testimony will be broadcast at 20:00 EDT on The Jewish Agency's English page with Spanish subtitles. Additionally, as part of the Shlichut Institute program, Jewish Agency shlichim will present the video to their respective communities where it will be translated to Portuguese, Russian, Italian and Greek so world Jewry can appreciate Hasson's words in their native languages.
Jewish Agency Chairman Isaac Herzog noted that considering today's climate of isolation - especially among the elderly - hearing testimonies from Holocaust survivors is more important than ever.
"With physical face-to-face encounters put on hold for now, on this Yom Hashoah it is even more important to listen to Holocaust survivors sitting alone in their homes and leverage every means of technology at our disposal to make sure their voices and memories are heard," he said. "As we lose more and more Holocaust survivors each year, it is our responsibility to convey the memory of the Holocaust and continue to tell their story from generation to generation."
Of all the members of her immediate family, only Hason and her mother were able to escape Nazi brutality.
"We were the only ones who survived. Everyone else was murdered. It was an avalanche of death - I saw huge puddles of blood around me. We waited until they were satisfied that no Jew was left alive and it was only then I realized - I no longer have a cousin," she recalled.
Hason was only four years old when her father was taken to a concentration camp where he was murdered. Then, together with her mother, the two managed to escape the Jewish ghettos and hid in both a pig barn and desolate forests until the war was over. They were finally rescued by the Russian army in 1945. Hason and her mother then spent three years as refugees until they finally were able to make Aliyah in 1948 and settled in Kibbutz Mizra in Northern Israel.
In the broadcast, Chairman Herzog will also share his own personal connection to the Holocaust. He will discuss how his father (and Israel's sixth president), Chaim Herzog, was a combat officer in the British Army during WWII. As a young man, the elder Herzog was one of the first soldiers to set foot in the Bergen-Belsen concentration camp and liberate those imprisoned there.
"My father often repeated his experience and how he came face to face with survivors in the camp," Herzog said. "To this day, I still remember his words vividly and when I meet Holocaust survivors, many of whom are now living their last days alone in nursing homes, I recall his harrowing experience in Bergen-Belsen."
"Zikaron BaSalon" is a social initiative that allows Holocaust survivors to share their stories with subsequent generations from the comfort of a living room. Often, a joint discussion follows the survivor's testimony. The founder of the initiative, Adi Altschuler, who also launched the Krembo Wings youth movement, was selected to be one of the torch lighters in this year's Independence Day ceremony.
The Hebrew broadcast will begin on Monday at 9pm (IST) with this link:
The English broadcast will begin on Tuesday at 8pm (EDT) with this link:
https://www.facebook.com/events/s/remembering-at-home-israels-ho/269948377372300/
Photo: Leah Hason delivers testimony of her harrowing experiences as a Holocaust survivor.
Photo Credit: The Jewish Agency for Israel.