Art & Culture
Details

Written by

Talma Gotteiner
Some of the sites in Jerusalem are planning holiday activities for tourists and visitors.
Trip Itinerary
The Menachem Begin Heritage Center
Plugat HaKotel Museum
The Jerusalem Botanical Garden
Beit Mazia Theater Jerusalem
Trip Details
The Menachem Begin Heritage Center
The Menachem Begin Heritage Center has a unique multi-sensory audiovisual tour that takes visitors on a fascinating journey through time into the life of one of the most significant leaders in the country's history. The experience appeals to all the senses through interactive touch screens, rare films, the accompanying soundtrack, multiple restorations, dramatic lighting, and original items.
The museum tours are suitable for the whole family and require prior registration to a guided tour. They take about an hour and 15 minutes with a 30-minute break between each tour.
In addition to the museum experience, the Menachem Begin Heritage Center has an archeological garden, the "Hinnom Shoulder" that is part of an ancient necropolis, surrounding the old city of Jerusalem.
Finally, the Menachem Begin Heritage Center serves as a cultural and educational tourist center in Jerusalem offering a range of activities for individuals and groups including lectures, singing evenings, workshops and tours.
Plugat HaKotel Museum
The Plugat HaKotel Museum is located within a walking distance from the Menachem Begin Heritage Center inside the Jewish Quarter. The museum tells the story of the Western Wall Platoon, a group of youngsters from the Betar revisionist movement that volunteered to maintain the Jewish presence at the Western Wall, during the period of British mandate before the State of Israel was established.
The museum was founded on the actual location of the platoon's former building and includes a 35-minute audio-visual film that recounts the activities of the platoon.
Both museums are included in the J-Ticket, a combination discount ticket for the attractions and sites in the Jewish quarter. Registration to the Plugat Hakotel Museum is through the Menachem Begin Heritage Center.
The Jerusalem Botanical Gardens
The Jerusalem Botanical Gardens are owned by the Hebrew University and are next to the Givat Ram campus. They are the largest botanical garden in Israel, covering an area of ​​150 hectares, with the a plant collection of over 6,000 species of plants from around the world.
The gardens are featuring a new tropical greenhouse that was opened to the public a few weeks ago, after a year and a half of preparations, an investment of 7 million NIS.
In order to get to the greenhouse and enjoy all the variety that the garden has to offer, our tour took the children's train. The train takes you through the six geographical plots in the botanical garden, each simulating the landscapes in each region. The regions include South Africa, Europe, North America, Australia, Southwest and Central Asia and the Mediterranean respectively. The train is included in the entrance fee and is available to visitors on Sundays through Thursdays at any hour on the hour leaving from the garden entrance.
The greenhouse is divided into two areas: a tropical region and a desert region displaying plants adapted to their respective ecological environments demonstrating a large range of habitats.
In the tropical area, we were exposed to the special rain forest with tall trees, climbs and plants growing on the trees and a large pool with aquatic plants. There are even remains of an ancient columbarium carved in the rock that dated to the Second Temple period that was exposed during construction of the site.
In the desert area, we saw some of the plants that have adapted to extremely arid conditions, including the Jericho rose and several fragrant bushes that are used to produce perfumes.
The greenhouse is open to the public on Mondays and Wednesdays from 14:00 to 15:30 and there are guided tours.
The Jerusalem Botanical Gardens are leading a new educational campaign to save extinct wildflowers in Israel. The campaign is dedicated to Nechama Rivlin, the late First Lady of Israel, a true nature lover, who contributed greatly over the years to Israeli society and nature conservation. The botanical garden workers, as well as dozens of volunteers, have collected 12,000 wildflower seed bags that they are distributing to visitors. The purpose of the campaign is to enable people to integrate the wildflowers into their home gardens, thereby making them more widespread.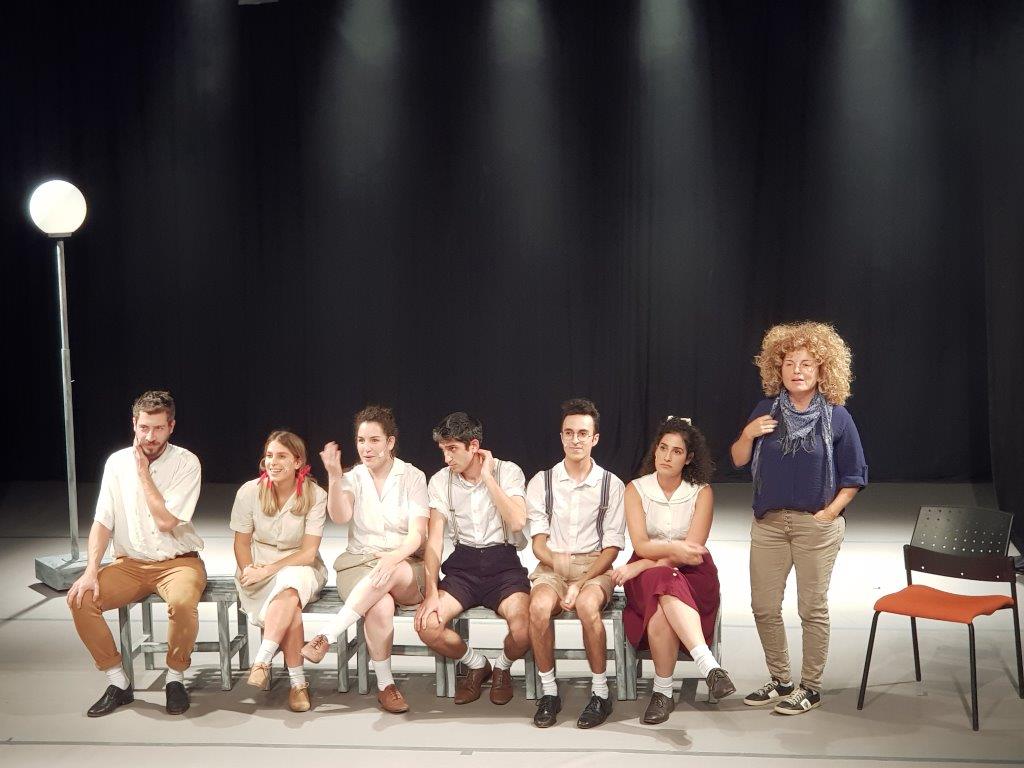 Beit Mazia Theater Jerusalem - The International Jewish Festival for Contemporary Art
A new festival entitled "International Jewish Festival of Contemporary Culture" produced by the Jerusalem Theater Group, is taking place between Dec 3-10, 2019.
Osnat Gispan, the festival's artistic director, reviewed this year's highlights. She explained that the festival has been successful these past three years, due to its integration of music, dance-theater, film and literature creators. It examines Jewish origins as sources of inspiration making the festival a pioneer in its field.
The rehearsals for the opening performance of "Rega, Rega" a theatrical musical world premiere by director Shahaf Berger and musical director, Ronit Roland based on Sasha Argov's songs were ongoing.
For more details on the activities and registration to the tours this Hannukah, please refer to the full article.
https://www.israel-best-trips.com/post/jerusalem-a-preview-trip-for-hannukah-2019
Photos Silvia G. Golan
Details

Written by

Silvia G. Golan
We are holding a fundraising event "Mama Mia" Show , all of which is for the benefit of the children!
I'd love if you took part in purchasing tickets to the show - Mama Mia! An amazing performance that will take place on December 10, 19 at 20:30 at the Habima National Theater. Of course you will receive a receipt for donation for tax purposes! Hand in Hand Association
"Warm House" is one of the main projects of the Hand in Hand Association.
Each warm home is designed for about 25 high-risk children aged 3-7, who come from distressed families (drugs, delinquency, mental illness, etc.) and are recognized by welfare services. Warm House operates year-round, after hours following the end of kindergarten and school day activities, until 6 p.m., and from there the children go home to sleep.
This framework provides: shuttles and hot meals (which the children do not enjoy at home), enrichment activities, study help, instilling normative habits, computer knowledge, therapy and emotional support and lots of warmth and love. This gives these children another opportunity for a better life by reducing their exposure to street influences.
Mamma Mia!
The successful musical for the whole family - based on the songs of the Abba band
Dozens of actors and dancers are accompanied by a live orchestra
Director: Moshe Captain
Participants: Mickey Kam, Hani Nahmias / Irit Anavi, Orna Datz / Sharon Haziz, Yigal Sadeh, Doron Oren, Sharon Alexander, Gal Goldstein / Matan Shavit, Roni Dalumi / Agam Bohbot and other actors, dancers and accompanied by live orchestra
A hit musical by British playwright Catherine Johnson, based on the songs of the Abba Band, composed by Benny Anderson and Bjorn Olbaus, former members of the band.
Ticket cost: 259 NIS / 259-199 NIS
Tickets can be purchased online
https://www.eventer.co.il/mamamiayadbyad?fbclid
And at the Association's offices at 36 Prophets Street, TA
Tel: 03-6203141, Fax: 03-6203138 and Email:
This email address is being protected from spambots. You need JavaScript enabled to view it.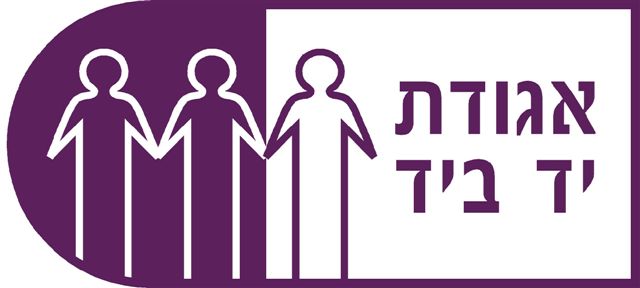 `Yad BeYad'' (Hand in Hand) is a charity non-profit organization established in 1982 by Mrs. Shelly Hoshen, who serves as its president.
The ``Bait Ham'' (a Warm Home) project is one of the projects initiated by Yad beYad, to help needy children. These children come from dysfunctional families were the parents are not able to provide them with basic needs. Many of these children have a Mom or Dad who is serving jail time, or who is a serious drug addict. The children are abused, neglected, needy and hungry.
Every day, in these warm homes, these children are given hot, nutritious meals, psychological and sociological counseling and general loving and tender care by a team of professionals and community volunteers.
Thus far over 10 homes, each hosting about 25 children aged 3-7, have been established in Tel-Aviv, Haifa, Jerusalem, Netanya, Yavne, Hod Hasharon, Hertzlia and other communities throughout Israel with more planned in the future.
The Israeli community in Silicon Valley has taken upon itself to establish and support one such warm home in Kerem HaTemanim, and to fund it on a permanent basis. As lucky as we are, living in this area of great prosperity during especially fortunate times, we feel it is our duty to give back and help those who are not as fortunate as we are. All it takes is about $350 per month, per child to make them smile again and develop a more positive attitude for the rest of their lives.
Details

Written by

GPO
Info about Jewish Holidays – September-October 2019
Several Jewish holidays – some of which are full legal holidays in Israel – will take place this year between 29 September-21 October. The Government Press Office would like to provide the following brief summary.
Preparations for the Jewish New Year
The period preceding the Jewish New Year is marked by special penitential prayers, recited before the regular morning prayers, and the blowing of the ram's horn (shofar in Hebrew) after the morning prayer service. Jews of North African and Middle Eastern origin began to recite these special prayers on 2 September; Jews of European origin began to recite them on 22 September. These special prayers are said daily (except on the New Year holiday itself and the Sabbath) until the day before Yom Kippur (8 October).
Rosh Hashanah
Rosh Hashanah (the two-day Jewish new year), the observance of which is mandated by Leviticus 23:23-25, will begin at sunset on Sunday, 29 September and conclude at nightfall on Tuesday, 1 October. Both days are marked by special prayers and scriptural readings.
The centerpiece of the Rosh Hashanah service is the blowing of the shofar during morning prayers. (The shofar is not sounded on the Sabbath should either of the two days fall on Saturday.) Both days are full public holidays and, as on the Sabbath, there will be no public transportation or newspapers. In addition, many businesses, museums and other institutions, which are normally open on the Sabbath, will be closed over the holiday. The GPO will be closed on Sunday-Tuesday, 29 September-1 October, and will reopen on Wednesday morning, 2 October.
Rosh Hashanah is also characterized by two special customs. The first is the eating of apple slices dipped in honey, symbolizing the hope that the coming year will be "sweet." The second involves going to a natural source of flowing water (such as an ocean, river, or spring), reading a selection of scriptural verses and casting pieces of bread into the water – to symbolize the "casting off" of the previous year's sins; this practice derives from Micah 7:19 ("…and You will cast all their sins into the depths of the sea.") This ceremony takes place on the first day of Rosh Hashanah (or on the second, if the first day falls on the Sabbath).
The Period between Rosh Hashanah and Yom Kippur
The ten days between New Year and Yom Kippur (inclusive) are known as "The Ten Days of Repentance". Jewish tradition maintains that this is a time of judgment when all people and nations are called to account for their deeds of the past year, and when their particular fates for the coming year are decided.
The day after the New Year holiday is a day of fasting known as the Fast of Gedaliah, and commemorates the murder of Gedaliah, the Jewish governor of Judea, who was appointed by the Babylonians after they captured Jerusalem in 586 BCE; the episode is recounted in II Kings 25:22-25. (When the day after Rosh Hashanah is a Saturday, the fast is postponed by one day.) The fast will extend from sunrise on Wednesday, 2 October until nightfall the same day. Special scriptural readings are recited; the day is not a public holiday.
A single Sabbath, known as the "Sabbath of Repentance", always occurs between Rosh Hashanah and Yom Kippur. This Sabbath (5 October this year) is marked by a special reading from Hosea 14:2-10, beginning with, "Return, Israel, to the Lord your G-d."
Yom Kippur
Yom Kippur (Hebrew for "The Day of Atonement") begins at sunset on Tuesday, 8 October, and concludes at nightfall on Wednesday, 9 October. Its observance is mandated by Leviticus 16:29-31 and 23:27-32. The holiest day of the year, Yom Kippur is the day on which, according to Jewish tradition, our fates for the coming year are sealed. Synagogue services – centering on the penitential prayers – will continue for most of the day and include special scriptural readings (including the Book of Jonah in the afternoon). Memorial prayers for the deceased, said four times a year, are recited on Yom Kippur. At nightfall, the shofar is sounded once to mark the end of Yom Kippur.
Yom Kippur is a full public holiday in Israel and almost all establishments (including the GPO, on Tuesday-Wednesday, 8-9 October) will be closed. There will be no radio or television broadcasts. Since Yom Kippur is a day of introspection, completely separate from the normal course of daily life – the physical aspects of our lives are sublimated while we concentrate on our spiritual concerns – the day is marked by a full (sunset to nightfall) fast. The wearing of leather, the use of cosmetics, bathing and marital relations are likewise forbidden.
Sukkot
The seven-day Sukkot festival, mandated by Leviticus 23:34-35 and 23:39-43, begins at sunset on Sunday, 13 October and concludes at nightfall on Sunday, 20 October. The first day, from sunset on Sunday, 13 October, until nightfall on Monday, 14 October, is a full public holiday. All seven days of the holiday are marked by special prayers and scriptural readings – including the Book of Ecclesiastes, which is read on Saturday, 19 October. Sukkot is a joyful, family oriented holiday, which follows – and provides a contrast to – the somber, introspective and private character of Yom Kippur. Many businesses and institutions will either close or operate on a reduced basis. The GPO will be closed from Sunday, 13 October, through Monday, 21 October, and will reopen on Tuesday, 22 October.
Sukkot is characterized by two main practices. Jews are enjoined to build, take all of their meals in, and (if possible) sleep in, temporary huts topped with thatch or palm fronds during the festival. These huts (sukkot in Hebrew) commemorate the temporary, portable dwellings in which the Jewish people lived during their 40-year sojourn in the wilderness that followed their liberation from slavery in Egypt. The second main Sukkot observance is the special bouquet – consisting of a closed palm frond, a citron, a myrtle branch and a willow branch – that is held during morning prayers on each of the seven days (except the Sabbath); its origins derive from Leviticus 23:40, many traditional explanations of its symbolism have been cited.
Shemini Atzeret (Simhat Torah)
The Shemini Atzeret (literally "The Eighth Day of Assembly" in Hebrew) holiday immediately follows the last day of Sukkot, beginning at sunset on Sunday, 20 October and concluding at nightfall on Monday, 21 October. Its observance is mandated by Leviticus 23:36. It is a full public holiday. (Even though it follows the seven-day Sukkot festival and is often considered part of Sukkot, it is, in fact, a separate holiday. The special bouquet is not used and the obligation to sit in the sukkot no longer applies.) The day's prayer services include the memorial prayers for the deceased, as well as the prayer for plentiful rainfall during the coming winter.
Shemini Atzeret, however, centers around its special scriptural readings. On Shemini Atzeret, the yearly cycle of Torah (the first five books of the Bible, i.e. Genesis to Deuteronomy, one section of which is read on each Sabbath during the year) readings is both completed and begun anew. This event is accompanied by dancing and singing, sometimes continuing for several hours; in religious neighborhoods, these celebrations often spill out into the streets. Thus, the holiday is also referred to as Simhat Torah ("Rejoicing of the Torah" in Hebrew).
Details

Written by

Silvia Golan
In a world of fast fashion, designer Sharon Chandally Pedrini is a rare breed: a jeweler who extols the virtues of jewelry made with integrity and respect, and an incredibly careful hand.
In the two years since her store opened on Dizengoff Street in Tel Aviv, the New York City-native has emerged as an important figure in the Israeli jewelry scene. Just this year, she participated in the Fashion Revolution sustainable fashion show, was featured on multiple segments on globally-broadcast i24 News, and her store was recently awarded "Best Luxury Jewelry Design Studio and Boutique" in MEA Market's 2019 Israeli Business Awards.
Nowhere is the designer's deep connection to her heritage more evident than her intimate shop, which doubles as a studio and workspace. Many of the pieces featured in the store's recessed displays feature intricate filigree detail, an ancient wireworking technique made famous by the Jewish silversmiths of Yemen. Sharon's grandfather and great-uncles were amongst them before emigrating to Israel, and the store even features a small museum, where an impressive collection of traditional pieces made by their hands are on display.
Sharon studied Industrial Design before travelling extensively around the world. She visited places like New Zealand, India, Ghana, Benin and Japan, and this experience awakened a deepening connection to her roots. She soon found herself drawn to metalwork, and when her grandfather's brothers—both in their 80s at the time—invited her to Israel to learn the craft, she jumped at the chance. Sharon apprenticed with them, and the filigree techniques they passed on formed the foundation of her trademark style.
Sharon vividly remembers how her grandfather would sit on his bed for hours, soldering small pieces of silver with a butane torch over a small table. At his bedside sat a collection of small containers, in which he kept old stones and coins, scraps of silver, and other artifacts he would amass to later integrate into his pieces. His work inspired great awe in Sharon, and she recalls how his pieces seemed like more than just jewelry. For her, they conveyed spiritual meaning alongside their aesthetic appeal. She remains deeply affected by the masterful torch her relatives passed on to her during this time.
With her intimate store as her home base, Sharon is taking strides to ensure the tradition of filigree wirework is carried on, and keeps in step with modern times. Not only does she combine contemporary sensibilities and high karat gold with ages-old techniques, but she also does it as a woman, fearlessly innovating a practice traditionally practiced exclusively by men.
Sharon is also working to elevate the integrity of the art form from the perspective of production, which in many cases suffers from a checkered supply chain. While many consumers are aware of blood diamonds and the importance of understanding where precious stones come from, few are as aware of the mining conditions and practices that affect how fine metals are sourced. By using both Fairmined metals and conflict free stones wherever possible, she challenges herself and other jewelers to make pieces whose origin story is as central to the piece as their aesthetic appeal.
The result of Sharon's own origin story and unique approach to craft is a body of work that is both exciting and culturally important. Together, Sharon's pieces walk a fine line between old and new with grace, glamor and a touch of grit, and discriminating customers within Israel and beyond are starting to pay attention.
Dizengoff 242A Tel Aviv
This email address is being protected from spambots. You need JavaScript enabled to view it.
+972 (0) 55.997.6829
www.facebook.com/chandallyjewelry/
www.instagram.com/chandallyjewelry/
Photos Silvia G. Golan / Keith Glassman
Details

Written by

Pamela Hickman
The 56th Abu Gosh Vocal Music Festival will take place October 18th to 21st, 2019. The festival takes place twice a year in and around Abu Gosh, a town located 16 kilometres west of Jerusalem on the Tel Aviv-Jerusalem highway. It will offer a program of 16 concerts suited to many musical tastes and performed in two churches – the spacious Kiryat Ye'arim Church, sitting high up on the hill, and the Crypt – a small, 12th century Crusader Benedictine church set in a magical, exotic garden in the lower part of the town of Abu Gosh. The Abu Gosh Festival has existed in its present form since 1992. People come from far and wide to attend concerts, picnic in the open, sit in on open-air events, buy trinkets, textiles, jewellery and food products at the outdoor stalls set up near the Kiryat Ye'arim Church and relax in the tranquil surroundings of the Jerusalem Hills. The festival features many Israeli groups and soloists, also hosting some overseas artists. For several years, the festival's promotion and production have been administered by Gershon Cohen. As of 1995, Hannah Tzur has been musical director of the festival. Ms. Tzur, a contralto who has soloed with major orchestras and conductors in Israel, has been directing the Ramat Gan Chamber Choir for 20 years.
Festival-goers with a taste for large choral works will enjoy several concerts at the Kiryat Ye'arim Church, with a number of programs featuring settings of the Stabat Mater text - that of Rossini, with soloists, the Kibbutz Artzi Choir and conducted by Yuval Benozer (Concert No.2), that of Haydn, with soloists with the Ramat Gan Chamber Choir, conducted by Hannah Tzur (Concert No.3) and that of Schubert with soloists, the Ichud Choir, the Orpheus Instrumental Ensemble (director: Guy Figer) conducted by Ronen Borshevsky (Concert No.6). The Batumi Women's Choir from Georgia, conducted by Zaira Vadachkoria and Gala Vadachkoria, will make its Abu Gosh Festival debut (Concert No.10) and the Stuttgart Chamber Choir, under Frieder Bernius, will be back again with a new program (Concert Nos.1, 4). A unique event for early music aficionados will be Ensemble PHOENIX' performance of 17th century Neapolitan composer Francesco Rossi's sublime oratorio "La Caduta dell'Angeli" (Fall of the Angels), sung by students of the Buchmann-Mehta School of Music's Vocal Department (director: Sharon Rostorf Zamir); instruments of the period will be played by members of Ensemble PHOENIX, joined by guest violone player Gio Sthel (Brazil/Germany), all conducted by PHOENIX founder and director Myrna Herzog (Concert No.8).
Concerts in the Crypt of the Benedictine Church are bound to appeal to many tastes. With music from their native Bulgaria, the women singers of the Armena Quartet will be accompanied by bagpipes and guitar (Concert No.15). Offering a program of Georgian and Russian music, the Crypt will be alive with the substantial voices of the all-male Kolan Quintet (Concert No.12). To sunnier shores, Eran Zehavi will accompany singers Shira Ben David and Michal Doron in opera favourites and Neapolitan songs in "Viva Italia" (Concert No.13). Zehavi will be joined by opera singers Yael Levita and Maya Bakstansky in works of Bernstein, Kurt Weil and Gershwin and a selection of movie hits in "An American in Berlin" (Concert No.14). Directed by Ari Erev, nostalgic American evergreens will be the focus of singer Tami Gerassi and friends in "Immortal Hits - Broadway, New York" (Concert No.11). As to Concert No.14, "Electric Guitar Called Love", here is an event inviting the more curious of us to hear soprano Tal Ganor in a pot-pourri of works by Dowland, Purcell, Queen, Fauré, Elvis Presley and Israeli songwriters as arranged by Yuval Vilner and accompanied by him on the electric guitar!
http://www.agfestival.co.il
Tickets:
Bimot:02-6237000, *6226
http://www.bimot.co.il
Bravo: *3221, 072-2753221
Photo: Armena Quartet (not Ermena quatet)
Boris Metafchiev
http://pamelahickmansblog.blogspot.com
http://pamelahickmansmusicinterviews.blogspot.com
...