Art & Culture
Details

Written by

Aviv Hanuka
The Embassy of Kazakhstan in Israel celebrated Naw-Ruz 2019 with its traditional annual celebration held in Rishon Lezion.
Diplomats, Kazakhstani citizens living in Israel, and Israelis with ties to Kazakhstan met at the Rishon Lezion park outside of Tel Aviv to mark the occasion.
Nawruz is Persian New Year, celebrated by many nations around the world. In Kazakhstan, it is a national holiday, and the celebration in Israel allows those living in Israel to get a glimpse of this rich cultural experience.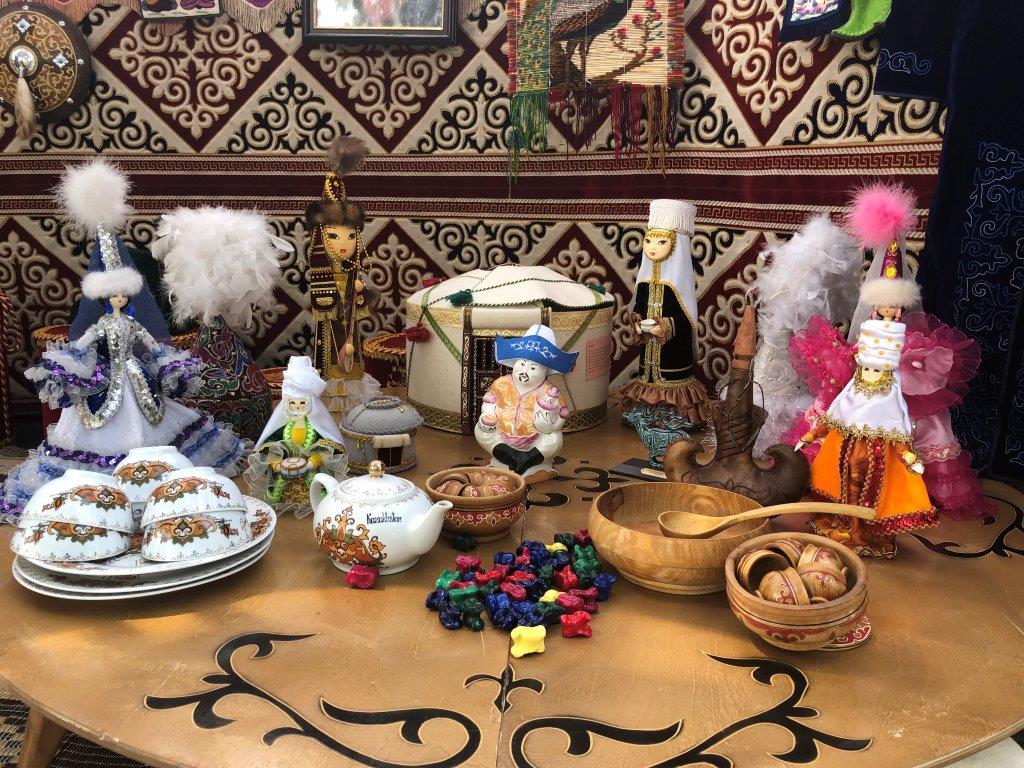 As they arrived, guests received maps, flags, and other gifts from Kazakhstan.
After the guests were welcomed to the event, Ambassador Doulat Kuanyshev addressed the audience and spoke about the holiday of Nawruz brings together different members of society. Individuals were then called up to the stage to receive certificates for their contributions to society and to the advancement of Kazakhstani culture.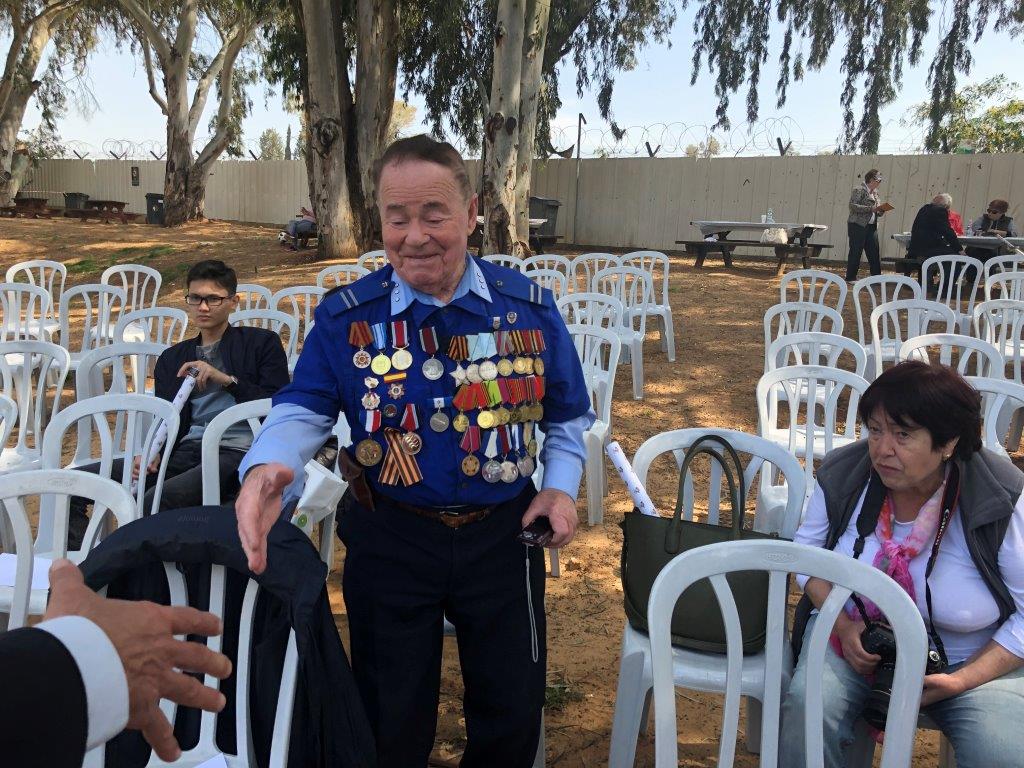 Following the ceremony, a dancer came up to perform traditional dances. A young singer then sang more contemporary music.
Throughout the afternoon the guests enjoyed food, music, and the rich display of traditional handicrafts and tapestries.
Photos Aviv Hanuka
Aviv Hanuka is a member of DebateforPeace
Details

Written by

Hebrew University Spokesperson
An international expedition has successfully mapped the Malham salt cave in the Dead Sea's Mount Sedom which, at 10 kilometers long, now bears the title of world's longest salt cave.
"Then the Lord rained brimstone and fire
upon Sedom and Gomorrah…but [Lot's] Wife looked
back and she became a pillar of salt." –Genesis 19.
Following the biblical recounting of Lot's Wife who was turned into a pillar of salt, Israel's Dead Sea region is now famous for a second salt phenomenon: Malham Cave, the world's longest salt cave.
For thirteen years, this title was held by Iran's Cave of the Three Nudes (3N) on Qeshm Island. Now, an international expedition led by the Hebrew University of Jerusalem (HU)'s Cave Research Center (CRC) , Israel Cave Explorers Club, and Bulgaria's Sofia Speleo Club, along with 80 cavers from nine countries, has successfully mapped the Malham salt cave in the Dead Sea's Mount Sedom which, at 10 kilometers long, now bears the title of world's longest salt cave.
Salt caves are living things, geologically speaking. They form mostly in desert regions with salt outcrops, such as Chile's Atacama Desert, Iran's Qeshm Island and Israel's Dead Sea. What helps them form is water—even arid climates see the occasional rainstorm. When it does rain, water rushes down cracks in the surface, dissolving salt and creating semi-horizontal channels along the way. After all the rainwater drains out, these dried out "river beds" remain and salt caves are formed.
Fitting this description is Israel's Mount Sedom, an 11km long mountain that sits 170 meters below sea level at the southwestern tip of the Dead Sea. Underneath a thin layer of cap rock, this mountain is made entirely of salt (just like the kind we season our food with). Two factors protect this mountain from dissolving away: the sturdy cap rock that covers its salt, and the arid climate of the Negev Desert. Mount Sedom gets roughly 50mm of rain a year, mostly in short but dramatic rain bursts. As Professor Amos Frumkin, director of the CRC at HU's Institute of Earth Sciences , explained, "The Malham Salt Cave is a river cave. Water from a surface stream flowed underground and dissolved the salt, creating caves – a process that is still going on when there is strong rain over Mount Sedom about once a year." In this way, the Malham Salt Cave is "alive" and continues to grow.
Malham was initially discovered by the CRC back in the 1980's. Later, tens of CRC expeditions surveyed Mount Sedom and found more than 100 salt different caves inside, the longest of which measured 5,685 meters. Subsequent carbon-14 tests dated the cave as 7,000 years old, give or take, and successive rainstorms created new passages for the cavers to explore. When the international expeditions returned to Malham in 2018 and 2019, their surveys discovered the cave's record-breaking, double-digit length. "Thirty years ago, when we surveyed Malham, we used tape measures and compasses. Now we have laser technology that beams measurements right to our iPhones," Frumkin recalled.
Notably, Malham is the world's first salt cave to reach a length in the double-digits. By comparison, Iran's Qeshm Island salt cave, now the world's second largest salt cave, measures only 6,580 meters. In addition to its length, the Malham Cave contains a stunning array of salt stalactites and salt crystals within its chambers. These salt icicles hang from the cave's ceiling and grow longer and fatter as each drop of water rolls down before evaporating into the salty air.
Currently, the survey team is processing final data from the new Malham Cave surveys to create an electronic map of the cave and to publish its findings.
The international cave expeditions that worked together to map Malham Cave include Israel's Cave Explorers Club, HU's Cave Research Center, and Bulgaria's Sofia Caving Club & Speleo School. The survey team included cavers from Israel, Bulgaria, France, United Kingdom, Croatia, Romania, Germany and the Czech Republic.
Boaz Langford, Member of HU's Cave Research Center and head of the 2019 Malham Cave Mapping Expedition: "Israel's salt caves are a global phenomenon. My colleagues around the world are always amazed at what we find here. Returning to survey Malham Cave allowed us to reveal its full dimensions and rank Israel as first among the world's longest salt caves."
Yoav Negev, Chairman, Israel Cave Explorers Club and project leader of the Malham Cave Mapping Expedition: "This entire project began with a call to Antoniya Vlaykova at Bulgaria's Sofia Caving Club & Speleo School. From the very beginning they showed real interest in collaborating with us and in taking on a central role in the project. Soon we had a 50-member delegation—half international, half Israeli. The Malham Cave is a one of kind expedition that demonstrated the power of international caving delegations coming together to achieve something remarkable. The fact that we came away with a new world record is icing on the cake."
Efraim Cohen, Member of HU's Cave Research Center: "Mapping Malham Cave took hard work. We cavers worked 10-hour days underground, crawling through icy salt channels, narrowly avoiding salt stalactites and draw-dropping salt crystals. Down there it felt like another planet. Our next and final step is to map the tightest spots and the most difficult ones to reach. When we're all done, it's likely we'll add a few hundred meters to Malham's impressive 10 kilometer length."
The 2018 and 2019 Malham Cave expeditions were supported by the Bulgarian Federation of Speleology, the Ministry of Youth and Sports in Bulgaria, the European Federation of Speleology (FSE) and its sponsors Aventure Verticale, Korda's, Scurion, and Bulgaria Air.
Malham Cave. Photo : Ruslan Paul / Hebrew University.
Details

Written by

Pamela Hickman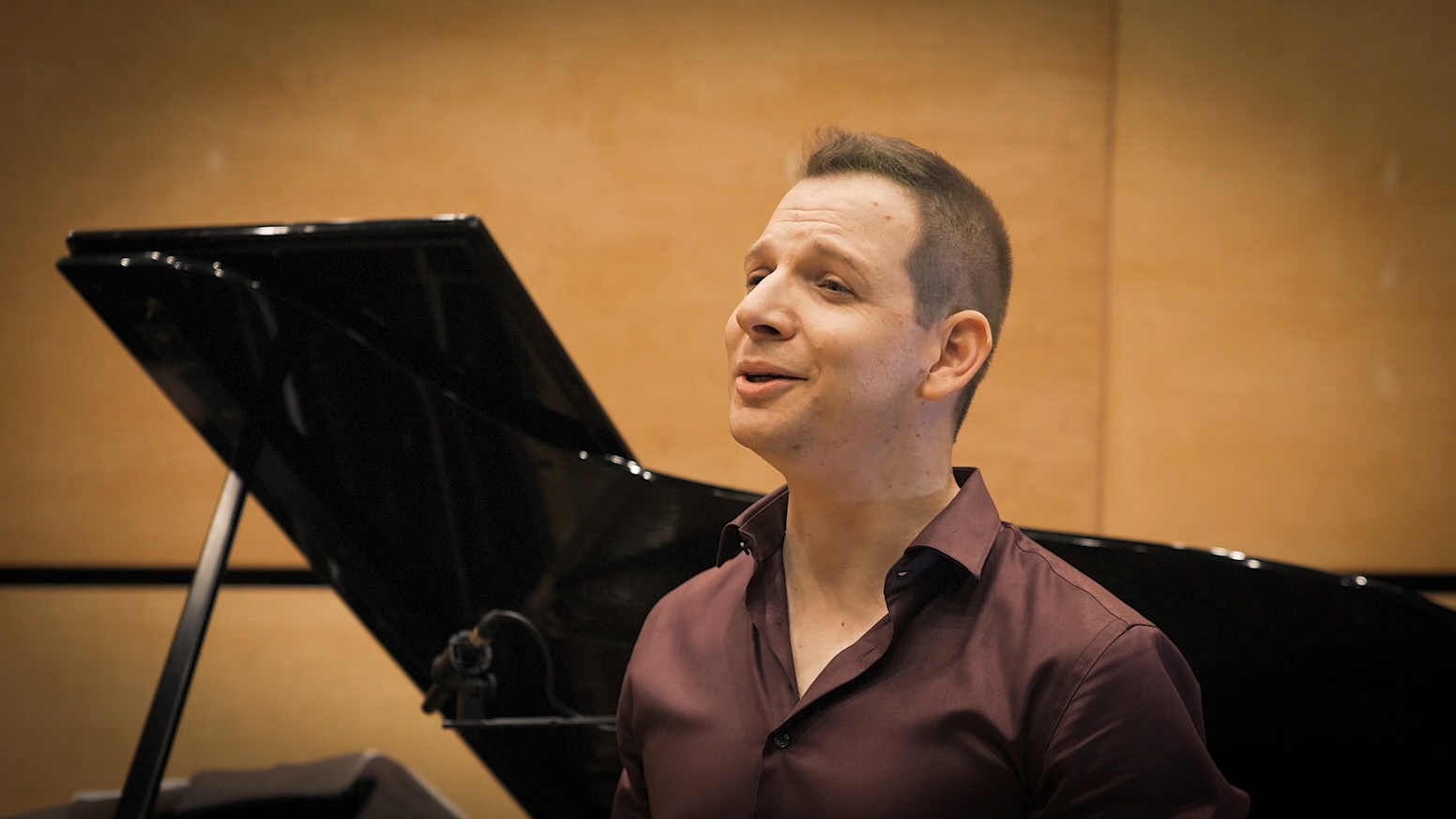 "The Sound of Goosesteps, Echoes of the Nazi Threat in The Sound of Music, Cabaret and The Producers" will be the focus of a lecture-concert presented by Eyal Sherf, with Alla Danzig (piano) on March 28th 2019 at the Khan Theatre, Jerusalem.
Much has been said about the representation of the Holocaust in a variety of genres. Musicals have often been overlooked, perhaps due to their general perception as escapist entertainment. Yet, as an American art form, the musical is a fascinating source through which to examine ever-changing attitudes to Nazism and the Shoah.
What artistic differences have arisen regarding the visual representation of Nazis in The Sound of Music? Why were the Jewish creators of Cabaret accused of anti-Semitism and what is behind The Producers' "rise below vulgarity"?
The lecture-concert will present the topic through discussion, clips from stage versions and screen adaptations of the shows, as well as live performance of songs from the three musicals.
Singer, actor, cantor and lecturer on musical theatre, Eyal Sherf received his Master of Arts in Musical Arts from New York University and is a graduate of the Acting Program of the Royal Birmingham Conservatoire, England. He has performed in several productions in New York City. and is currently appearing in Gebirtig in Israel's Yiddishpiel Theater. He has appeared in a number of Israeli television series. Eyal Sherf served as cantor of Temple Beth-El, Cedarhurst, New York, continuing his cantorial work at various other synagogues.
Performances: Thursday March 28th - English: 19:00
Hebrew: 21:00
The Khan Theater, 2 Remez St., Jerusalem
Tickets: 02-6303600
Photo: Ziv Hadash
http://pamelahickmansblog.blogspot.com
http://pamelahickmansmusicinterviews.blogspot.com
Details

Written by

GPO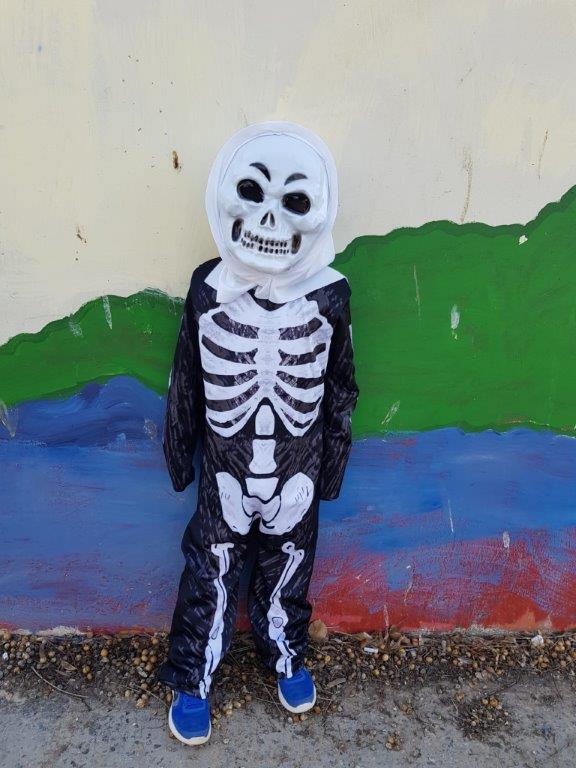 Purim, one of Judaism's more colorful and popular holidays, is celebrated this year between sunset on Wednesday, 20 March, and sunset on Thursday, 21 March, in most of Israel – excluding Jerusalem where Purim will be celebrated from sunset on Thursday, 21 March, until sunset on Friday, 22 March (see below). Purim is not a public holiday in Israel, but many offices, shops, and public institutions (including the GPO) will operate on a reduced basis. Schools will be closed, but public transportation will operate as usual, and newspapers will be published.
Background to Purim
Purim commemorates the events described in the Book of Esther. In Esther 3:8, the anti-Semitic Haman, Grand Vizier of the Persian Empire, tells Persian King Ahasuerus that, "There are a certain people scattered abroad and dispersed among all the peoples... in your kingdom. Their laws are different from those of every people, neither do they keep the king's laws. Therefore, it does the king no profit to suffer them. If it pleases the king, let it be written that they are destroyed..." Thus, Haman coined one of the most infamous anti-Semitic canards: That the Jews are a clannish and alien people who do not obey the laws of the land. At Haman's contrivance, a decree is then issued for all Jews in the Persian Empire to be massacred. But, as the Book of Esther subsequently relates, Haman's plot was foiled and, "The Jews had light and gladness, and joy and honor...a feast and a good day." (8:16-17)
Throughout the centuries, Purim – which celebrates the miraculous salvation of the Jews and the thwarting of Haman's genocidal plot – has traditionally symbolized the victory of the Jewish people over antisemitic tyranny. As such, Purim is a happy, carnival-like holiday.
The Fast of Esther
The day before Purim (Wednesday, 20 March this year) is a fast day known as the Fast of Esther, commemorating (inter alia) the fact that Queen Esther – the heroine of the Book of Esther – and the entire Persian Jewish community fasted (4:16) in advance of Queen Esther's appeal for King Ahasuerus not to implement Haman's genocidal plot. The fast will extend from before sunrise in the morning until sunset. Special prayers and scriptural readings are inserted into the synagogue service.
When the day before Purim falls on Shabbat, the Fast of Esther is brought forward to the preceding Thursday.
Purim
After sunset on Wednesday evening, 20 March, festive prayers will take place in synagogues, where the Book of Esther will also be read aloud. It is customary for people, especially children, to come to synagogue dressed in costume. During the reading of the Book of Esther, whenever Haman's name is mentioned, congregants traditionally make as much noise as possible in order to drown out his name – a reflection of God's promise (Exodus 17:14) to, "blot out," the Amalekite nation, of which Haman was a descendant; special Purim noisemakers may be used for this purpose. The Book of Esther will be read again during morning prayers on Thursday, 1 March. A special Purim prayer is inserted into the daily prayers and the blessing after meals.
On Purim, Jews are enjoined by the Book of Esther (9:22) to send gifts of food to each other, make special contributions to the poor, and have a festive holiday meal in the afternoon. To this end, the day is also marked by collections for various charities, and by people visiting neighbors and friends to deliver baskets of food, prominent among which are small, three-cornered, fruit-filled pastries known as Oznei Haman in Hebrew (Haman's ears) or Hamantaschen in Yiddish (Haman's pockets).
At the festive meal, some maintain the custom of becoming so inebriated that they cannot distinguish between, "Blessed is Mordechai," (Esther's uncle and the hero of the Book of Esther) and, "Cursed is Haman."
Shushan Purim
In Jerusalem, Purim is ordinarily celebrated one day later than it is in the rest of the world; accordingly, all Purim-related observances are postponed by one day. This practice originates from the fact that an extra day was prescribed for the Jews of Shushan (the modern Susa, one of the Persian Empire's four capitals) to defend themselves against their enemies. This second day is known as Shushan Purim. As mentioned in the Book of Esther itself (9:16-19), Jews living in walled cities (later defined by rabbinical authorities to mean walled cities at the time that Joshua entered the Land of Israel) celebrate Purim one day later than Jews living in unwalled cities. There are several other such cities in Israel where Shushan Purim is celebrated. In some cities whose status is in doubt, the Book of Esther will actually be read on both days.
In many places in Israel, Purim is marked by special parades; the most famous of these takes place in Tel Aviv. Many kindergartens, schools, synagogues, and towns will also host special Purim parties and carnivals.
Purim in Film
Following are clips from six films (courtesy of the Steven Spielberg Jewish Film Archive) that depict the various ways in which Purim has been celebrated:
Adloyada 1960 – Color scenes of the colorful procession in Tel Aviv 55 years ago.
Faces of Freedom (1960) – New immigrants are absorbed into Israeli society at the beginning of the 1960s. The film begins with a Purim carnival.
Springtime in Palestine (1928) - Comprehensive survey of the developing country in the 1920s. Includes a Bukharian Purim feast and scenes of the 1928 carnival in which Baruch Agadati appears with Tzipporah Tzabari, the first Purim queen of Tel Aviv (from 11:33 min).
Eretz Yisrael: Building Up the Jewish National Home (1934) – The film begins with scenes of the Adloyada in Tel Aviv. It continues with agricultural scenes in Kibbutz Ein Harod, Deganya A and the women's agricultural school in Nahalal.
Edge of the West (1961) – A color film surveying Jewish life in Morocco in the early 1960s, including Purim celebrations (from 28:35 min.)
Hassidic Music (1994) – From the series "A People and Its Music" which depicts various Jewish music traditions. Includes scenes of Lubavitch Hassidim celebrating Purim (from 23:22 min.)
Purim Events in Jerusalem
https://www.jerusalem.muni.il/en/experience/events/?cat=17250
Purim Events in Tel Aviv

March 21-23, 2019
The Festive spirit of Tel Aviv truly comes alive during Purim. This year, the Purim carnival will be celebrated all over the city with countless parties, parades and festivals for the whole family!
* Thursday, March 21st- Purim Parade (Adloyada) in Florentin - 10:00-14:00
Follow the giant puppets inspired by the work of the famous Israeli painter, sculptor, and author Nahum Gutman into an Urban Purim Parade through the streets of the vibrant Florentine neighborhood.

The Parade will kick off at Washington Boulevard corner of Salame Street at 10 am and will end with an event and live music at Reviat Florentine (Hamaon Street 5).
* Friday, March 22nd- Purim Party at Meir Park
The ultimate Tel Aviv Purim happening will be taking place in a green oasis in the middle of the City. Meir park will be filled with art exhibits, acrobats, food and drink stalls, drag shows, and more!

10:00 - activities for families and children
12:00 - Nonstop party with top Israeli DJs
* Saturday, March 23rd- The Annual Zombie Walk

A strange phenomenon takes place every year during Purim…the city is invaded by zombies. The zombies meet at the corner of King George and Ben Zion on Saturday at 21:30 and start walking down Rothschild Boulevard at 22:00.
Photos by Silvia Golan
1- The children and all the family, dress up. This is my grandson ( Silvia Golan)
2- Traditional Purim Cookies
Details

Written by

Silvia G Golan
Israel's Fashion Week Celebrated SpongeBob Square Pants' 20th Birthday
The main fashion show was inspired by Nickelodeon's iconic figure and dedicated to 'Krembo Wings - A Youth Movement for Children with and without Special Needs'
On Wednesday, March 13th, at 20:00 Israel's fashion week launch a unique fashion show celebrating the most iconic cartoon character of them all, SpongeBob Square Pants.
Israel's most prominent fashion designers, including Karen Oberson, Vivi Balaish, Dror Kontento, Shai Shalom, Commes-il-faut, as well as many others, will present their own custom designs, inspired by SpongeBob.
The presentation includes 25 designs, each one representing a unique aspect of SpongeBob's personality and values. The designers have incorporated into their work visual elements reflecting some of SpongeBob's core values: environmental consciousness, optimism, tolerance, creativity, imagination, and playfulness.
For instance, Tal Rosenfrab, chief designer for comme-il-faut fashion house, present an outfit featuring characters from the show woven into it, as a statement against ocean pollution.
Also, fashion designer Yarden Mainfeld premiere a design inspired by SpongeBob's playfulness and optimism, with the caption "Follow the Rainbow", as a tribute to the LGBT community.
Yael Arad, one of the event's organizers and head of the commercial division at Nickelodeon & Viacom Brands, Israel: "SpongeBob has established himself as a cultural icon, far exceeding the limits of a popular cartoon figure. As such, he is an inspiration for creative minds ranging from all fields. It is only befitting that Israel's Fashion Week, one the country's biggest international affairs, will collaborate with the international phenomena that is SpongeBob."
The show was dedicated to 'Krembo Wings – A Youth Movement for Children with and without Special Needs'. The movement operates so that all children - regardless of gender, race, religion or abilities – may participate in an all-inclusive social environment.
The benefit will help to finish work a new branch of 'Krembo Wings'. The branch, located in Netivot (in the south of Israel), will offer socio-educational activities based on a model of private sponsorship in group settings. The activities are meant to raise awareness to special-needs communities, and social accessibility.
The connection between SpongeBob and "Krembo Wings" is a natural one: The optimistic sponge is a symbol of positivity, happiness and the acceptance of others. It is only fitting then that the show will end with a special celebration involving kids from the 'Krembo Wings' movement.
The Event will be hosted by Eyal Kitzis
The designers participating in the show: Vivi Balaish, Karen Oberson, Dorin Frankfurt, Shai Shalom, Shani Zimmerman, Yaron Minkowski, Idan Laros, Daniela Lehavi, Comme il faut, and others.
On the runway: Yael Arad, Kim Or Azulai, Eliana Tidhar. Omer Hazan, Sophie Machner, Roslana Rodina, Maya Wertheimer, Miri Nevo, Noam Frost, Talin, Shani Klein, Natalie Dadon, Shai Lee Shindler, Arbel Keinan, Bell Agam and others
All Proceeds are going to Krembo Wings
Tickets Prices: 250/500/100 NIS
Date: March 13th , Wednesday
Hour: 20:00
Location: Hangar 11, Tel Aviv Port
"With Imagination, You Can Be Anything You Want"
SpongeBob SquarePants
Photos by Silvia Golan