Art & Culture
Details

Written by

Pamela Hickman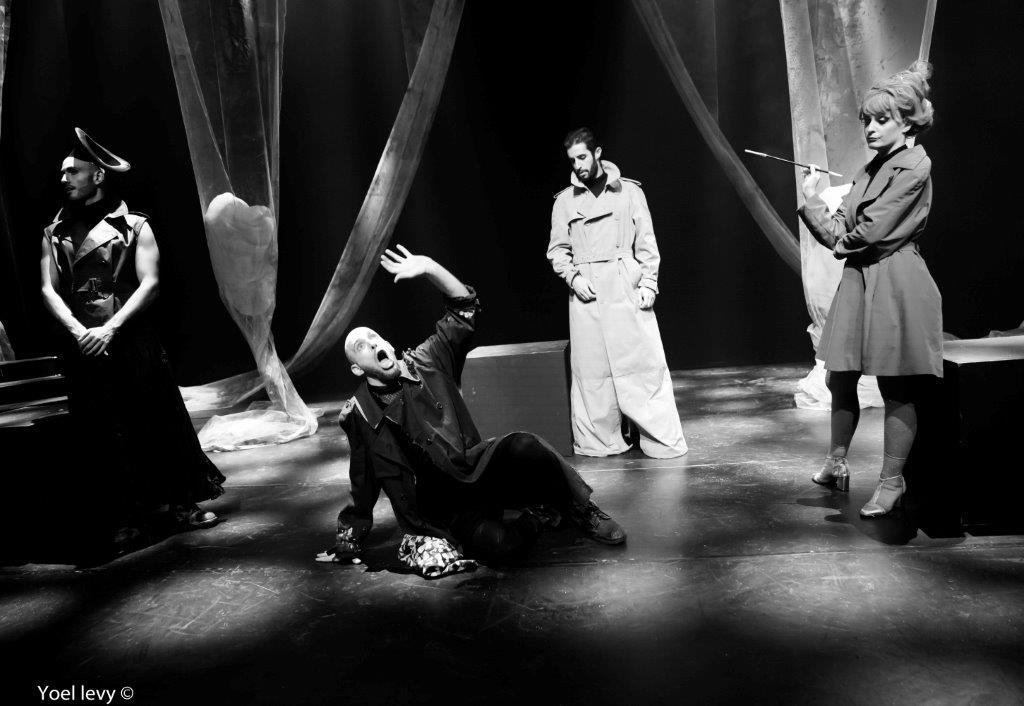 An especially festive event marking the outset of the 2018-2019 concert season in Tel Aviv was the debut performance of the Orpheus Opera Ensemble, established, directed and conducted by Yair Polishook, an artist familiar to many of us as a baritone in the world of opera and oratorio. Stage direction was in the hands of Shirit Lee Weiss. Taking place in the Zucker Hall of Heichal HaTarbut, Tel Aviv, on October 3rd, Tel Aviv, the new ensemble presented the Israeli premiere of G.P.Telemann's three-act opera "Orpheus or The Marvellous Constancy of Love".
The first performance of this three-act opera took place in Hamburg in 1726 at the Gänsemarkt Opera House, of which Telemann himself was music director. Ten years later, the opera was given the new (and more accurate) title of "Vengeful Love, or Orasia, the Widowed Queen of Thrace". When the text was finally published in 1736, Telemann's name did not appear on it, his (and Handel's) friend German theorist Johann Mattheson described a concert performance of the opera as a "wretched concoction" and the opera sank into obscurity. It was unearthed in 1978; its release on Harmonia Mundi was recognition of the fact that the work was indeed the product of Telemann's pen. Apart from one small section, the score has survived virtually complete. Based on a libretto by Frenchman Michel du Boullay, Telemann has added to the actions of Orasia, widowed Queen of Thrace. As well as murdering Eurydice, of whose love for Orpheus she is jealous, she eventually kills Orpheus himself. In keeping with Hamburg opera taste of the time, Telemann inserted arias in French and Italian - in language and, and no less convincingly, in style. The majority of the score is in German, but arias of languid sorrow and choruses are mostly in French, and those expressing rage and love are, most fittingly, Italian arias. Telemann's orchestral writing also reflects Hamburg's more adventurous approach. Brilliant and subtle, it not only serves as the accompaniment as Telemann uses the instrumental ensemble to heighten and reflect the drama.
Six very fine and competent Israeli singers of the younger generation were cast in the solo roles, their singing of Telemann's exquisite ensemble sections also providing much delight. Daniela Skorka's gorgeous, creamy voice, musicality and involvement gave pleasing expression to the role of Eurydice, a relatively small role – Eurydice is dead well before the end of Act 1. Singing with joyful, innocent simplicity showed her as very much the opposite of Orasia in personality. Soprano Tal Ganor's natural, lively stage presence and expressive face made for a warmly lyrical-, then aggressive Ismene (Orasia's handmaiden); she also played the role of the nymph Cephisa, with its music of beauty and brilliance. With much confident singing, tenor Eitan Drori gave vivid portrayals of the complex, scheming and tragi-comic Eurimedes as well as of the wicked Ascalax, as he indulged in the pictorialism in arias of both. His duet with Orpheus (Oded Reich) "Angenehmer Aufenthalt" was indeed one of the evening's highlights. The role of Pluto was assumed with imposing resonance and authority by bass Pnini Leon Grubner; no large role, it nevertheless offers some splendid music, as in the da capo aria "Ruhet, ihr Folten gemarterter Seelen".
With his changes in emphasis on the plot, Telemann's "Orpheus" becomes a Baroque psychodrama, as it revolves around Orasia, Queen of Thrace, with her narcissism and obsessive love-hate personality. Totally immersed in the role, Hadas Faran, equipped with a suitably substantial voice, displayed secure handling of the bravura and soaring notes which Telemann calls for at the most dramatic moments of her tirades, as she gave potent meaning to the two Italian vengeance arias and to her final, pared-down lament in French. Telemann's Orpheus, with his anti-hero tendency, is a character more richly complicated than Gluck's hero as he navigates the roller coaster of love lost, won again through hardship and devotion, and finally, irrevocably lost. Baritone Oded Reich's realization of the tragic character of Orpheus is profound and insightful, a man loved but spurned, helpless and alone in his own suffering. Reich's acquired dramatic insight and convincingly emotional performance integrate deftly with his musical reading of each aria, served well by his stable voice and luxuriant palette of baritone colors.
Stage- and costume design was undertaken by Maya Meidar Moran. Backed by long, transparent, colored drapes, with which the singers interacted at times, the stage was otherwise bare. But it was a space bristling with movement and physical- and emotional energy. There being no static moments, there was much to follow in the artists' movements, body language and expressions as they made maximal use of the stage space. There was a mix of costumes - from modern day-wear to lingerie, to night-wear, to risqué cabaret wear and modish rainwear (the latter effective in the scene in Hades). Certain of the costumes seemingly imparted clear messages as to the universal questions of physical attraction, promiscuity, impulsivity, and jealousy.
With stylish, nuanced playing of Telemann's outstanding instrumental score - accompaniments, dances, occasional folk elements, and splendid obligato playing - the small Baroque instrumental ensemble added delicacy, flair, and elegance to the musical canvas. The enthusiasm of Polishook's conducting was tangible, bringing out the best in- and creating balance between his uniformly strong singers and ensemble and keeping the action moving at a natural pace. Add to that Telemann's subtle use of modulations, of different keys to fit the personae, and of occasional dissonances to underscore the harshest of emotions and one is sorely tempted to invalidate Johann Mattheson's judgment. With this sparkling, festive performance of G.P.Telemann's "Orpheus", Yair Polishook's vision of an Israeli Baroque opera company of home-grown talents has made a compelling case!

Photo: Yoel Levy

http://pamelahickmansblog.blogspot.com
Details

Written by

Silvia Golan & Steven Aiello
French Music Comes to Israel with Jane Birkin Visit to Annual Music Festival in Ashdod
Ambassador Helene Le Gal and the French Embassy to Israel hosted actress and singer Jane Birkin as part of the 2018 Francofolies festival in Israel.
Since 1985, the Francofolies music festival unites 150,000 guests annually in the French port city of La Rochelle. This year, in a sign of the strong French-Israeli cooperation, the festival sounds were brought to Israel. From September 25-27, they showcased French and Israeli music in one of Israel's own port cities, Ashdod.
Jane Birkin, an icon of the Chanson genre of French music, was in Israel on Wednesday, September 26, performing together with the Symphonic Orchestra of Ashdod, led by renowned conductor Gil Shohat. Ambassador Le Gal also hosted a press conference in honor of the visit at the Ambassador's residence in Jaffa.
Birkin's visit and the collaboration with the Francofolies festival are part of the annual "Musical Ushpizin" festival held for the fourth time this year in Ashdod. The festival promotes a diverse range of musical performances, including the decision this year to partner with the Francofolies coordinators to present authentic French music.
The visit to Israel continues a tradition for the Francofolies festival. Francofolies has also been to Canada, Belgium, Bulgaria, and other countries in prior years. The decision to come to Israel comes as part of the 70 year anniversary of bilateral French-Israel relations, and during the "season of French-Israel cooperation." The festival is supported by the foreign ministries of both Israel and France.
Photos by Silvia G. Golan
Photo 1: Mrs. Helene Le Gal French Ambassador to Israel, Mrs. Jane Birkin, Eli Barnavi former Ambassador of Israel to France
Photo 2: Mrs. Jane Birkin
Steven Aiello
Founder--DebateforPeace
https://debateforpeace.wordpress.com/about/
Details

Written by

Talma Gotteiner
A Preview of the "New Home" Sukkot Exhibition dedicated to interior design, one of the most longstanding and popular exhibitions in Israel dedicated to interior design. Previously the exhibition was called "Rihutim" (i.e. furniture), but now, in its 41st year of existence, the exhibit has undergone restructuring and rebranding to its name "
New
Home
" in an attempt to convey the change in perception of interior design in Israel.
The exhibition is FREE OF CHARGE and will take place between 24 Sep 2018 - 1 Oct 2018 (Chol HaMoed Sukkot) at the Tel-Aviv Fairgrounds.
Interior

home

design will be celebrated at the Tel-Aviv Fairgrounds during Sukkot for the 41st time this year under a

new

inviting brand name "Bait Hadash" / "

New

Home

(previously "Rihutim" / "Furniture").
This year, special emphasis is being placed on Israeli design and on promising designers who will exhibit their capabilities. Visitors will be invited to view the current trends in
home
design, alongside various interactive activities for the whole family.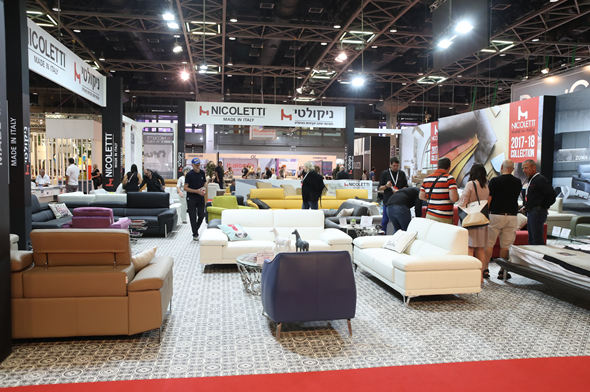 A unique opportunity for visitors is being offered this year called "Speed-Design" (like speed-dating). Visitors will be able to make appointments in advance to meet one-on-one with interior designers and stylists during the exhibition in order to consult on their design challenges at
home
and obtain guidance on how to upgrade their
home
tastefully and within budget. This offering was created specifically for the "
New
Home
" exhibition in collaboration with the Israeli Interior Designers Organization (IIDO). The meetings will be FREE OF CHARGE through advance registration on a "
New
Home
" website.
Another
new
aspect in the "
New
Home
" exhibition this year is the display of materials such as plastering, painting effects for the interior and exterior of the house, giant tiles for pasting on top of existing tiles, metallic accessories and sanitary equipment for the kitchen and bathrooms and even a final touch from artists' galleries that will offer works in different styles for decorating the walls of the house.
The largest furniture brand in Italy, Colombini, will participate for the first time in Israel and will be launched in the exhibition via a large model apartment display that will include a kitchen, living room, a bedroom, and a children's room. The prestigious Colombini collection is represented in Israel exclusively by the Israeli chain of Italian furniture "Ultima".
And of course, as usual, the design exhibition will serve as a cordial venue for a host of exhibitors who will display furniture, textile and lighting items by the leading brands in Israel and abroad. The audience, on the other hand, will be able to touch and feel the different furniture items that the exhibitors will offer and also enjoy the exclusive discounts that will be advertised for the event.

The exhibition is FREE OF CHARGE and will take place between 24 Sep 2018 - 1 Oct 2018 (Chol HaMoed Sukkot) at the Tel-Aviv Fairgrounds.
Additional information may be found on the "New Home" Hebrew website https://rihootim.co.il/
To read the full article in English
Photos Efi Dor
Details

Written by

Pamela Hickman
The Abu Gosh Vocal Music Festival takes place twice a year in and around Abu Gosh, a town located 16 kilometers west of Jerusalem on the Tel Aviv-Jerusalem highway. The 54th Abu Gosh Festival will run from September 29th to October 1st, 2018, with a program of 18 concerts suited to a variety of musical tastes. Events take place in two churches - the spacious Kiryat Ye'arim Church, sitting high up on the hill, and the Crypt below the 12th century Benedictine Crusader church, set in a magical, exotic garden in the lower quarter of Abu Gosh. The Abu Gosh Festival has existed in its present format since 1992. People come from far and wide to attend concerts, sit in on the more informal outdoor musical events, picnic in the open, buy trinkets at the stalls set up near the Kiryat Ye'arim Church and relax in the surroundings of the Judean Hills. The festival features many Israeli artists and groups, also hosting overseas choirs. As of 1995, Hannah Tzur has served as musical director. A contralto who has soloed with major Israeli orchestras and conductors, Ms. Tzur has been directing the Ramat Gan Chamber Choir for 19 years.
Several major works of classical choral repertoire - mostly sacred - will be presented at the Kiryat Ye'arim Church. Bach's "St. Matthew Passion" (Concert No.2) will feature the Kibbutz Artzi Choir, conducted by Yuval Benozer, with Austrian tenor Gernot Heinrich in the role of the Evangelist. Ron Zarhi will conduct Gluck's opera "Orpheus and Eurydice" (Concert No.1), in which Israeli soloists will be joined by the Upper Galilee Choir. On completing his "Petite Messe Solennelle", Rossini asked himself: "Have I just written sacred music or rather sacrilegious music?" This exuberant work (Concert No.5) will be performed by the Tel Aviv Collegium Singers (conductor: Yishai Steckler) and soloists. Directed by Avner Itai, Concert No.4 will feature sacred works of Mendelssohn, Bach, and Mozart, with a work by Israeli composer Yehezkel Braun. In its original setting for choir, soloists and two pianos, Brahms' "German Requiem" (Concert No.6) will be performed by Stanley Sperber and the Jerusalem Academy of Music Choir. Concert No.8 will present the Tel Aviv Chamber Choir (conductor: Michael Shani) in Mozart's "Requiem" and sacred pieces by Rachmaninoff. The Barrocade Ensemble, directed by Yizhar Karshon, will perform sacred works of Bach as well as Telemann's Concerto for two flutes and calchedon (an instrument of the lute family) in Concert No.9. Festival director Hannah Tzur will conduct the Ramat Gan Chamber Choir in the original version of Dvorak's "Stabat Mater" - choir, soloists and piano (Concert No.7). The Sukkot Abu Gosh Festival's guest choir will be the Lira Women's Choir (Bulgaria); joined by the Israeli Naama Ensemble (Concert No.3); they will present Gabriel Fauré's "Messe des pêcheurs de Villerville", Bizet's "Agnus Dei" and, of course, a selection of Bulgarian folk songs.
For festival-goers who prefer a more intimate setting, the ancient Crypt will be the venue for them. With its director, Myrna Herzog, Ensemble PHOENIX, on period instruments, will offer a delightful program of Haydn-, Mozart- and Beethoven songs, sung by mezzo-soprano Karin Shifrin (Concert No.14). At Concert No.13, countertenor David Feldman and guitarist Uri Bracha will present songs of Dowland and Purcell but also some lighter modern repertoire. Those with a taste for Cuban music might be drawn to Concert No.12, whereas those preferring Russian music can hear soprano Shirelle Dashevsky accompanied by accordionist Uzi Rosenblatt (Concert No.11). Or would you like to take a flying visit to Cyprus with Ensemble Mezzo (Concert No.15)? And for a little nostalgia for some of us above a certain age, soprano Revital Raviv will take you to Hollywood with some Doris Day numbers (Concert No.16).
Tickets: http://www.bimot.co.il , 02-6237000
Bravo: *3221, 072-2753221
http://pamelahickmansblog.blogspot.com
http://pamelahickmansmusicinterviews.blogspot.com
Photo of the Ensemble PHOENIX taken by Moshe Epstein.
Details

Written by

Talma Gotteiner
Best,
Silvia
Hi there!
I was invited by Arbel PR to write about the upcoming 20th Piano Festival in Tel-Aviv-Jaffa that will be taking place between Saturday night October 20th until Saturday night October 27th.
Although the initial format of the festival was based on artists playing their music solo on a single piano, over time the festival has evolved into a full celebration of the various musical styles and instruments available to artists today.
This year, about 300 artists, musicians, creators, actors, and dancers, will celebrate the festival's 20 years of existence and will participate in 53 different performances including special festive performances, original productions, first-time performances and unique collaborations that were composed especially for the Tel-Aviv-Jaffa Piano Festival.
Clockwise from top left: Dana Berger, Yoni Rechter, Danny Sanderson and Marina Maximilian
The 53 performances, representing the Israeli multicultural wealth, will be hosted throughout the city's cultural institutions, from the Tel-Aviv Museum of Art Halls: Recanati Hall, Assia Hall, Kaufman Hall, Mizna Blumenthal Gallery and the Contemporary Israeli Art Gallery to additional institutions such as Hall 3 of the Cameri Theater, The Performing Arts Center, the Enav Center and Tel Aviv's Mann Auditorium.
The festival is proud to present an artistic-musical abundance of artists and styles, senior artists alongside young artists who have not yet released a debut album, hip-hop, rock, electronic and pop artists, together with Mediterranean, ethnic, classical and Jewish-religious music. The Piano Festival is the largest music festival in the country, and during its 20 years of existence, it has produced fascinating combinations and many performances that found their way to the stage after the festival and were commemorated in albums or on video.
The festival's power lies in the artistic freedom it gives to its creators, a freedom that allows them to try new and original musical to express their artistic ideas and convey their quest with intriguing new content for the wonderful audience that visits the festival halls every year.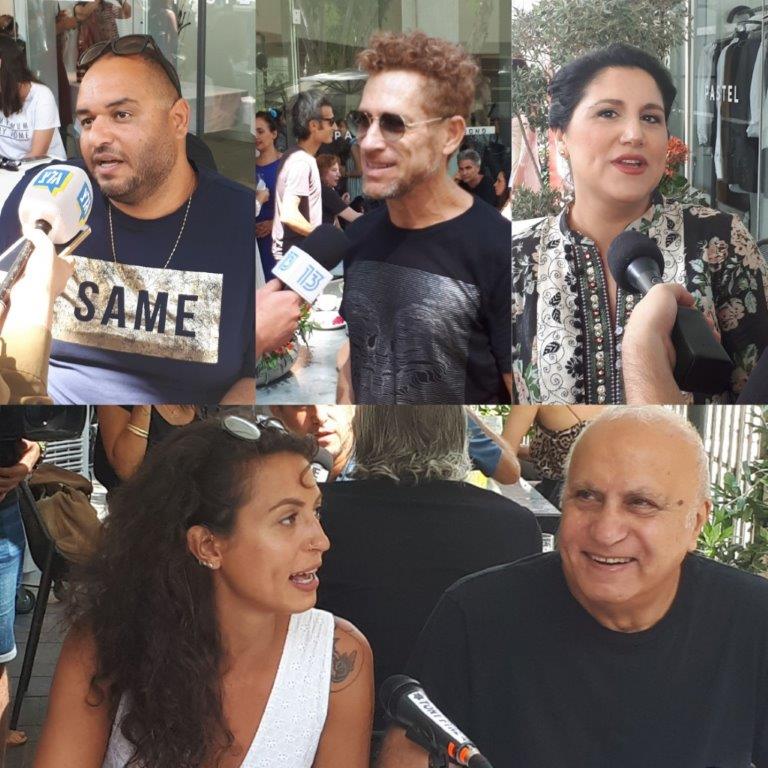 Clockwise from top left: Shai Tsabari, Yirmi Kaplan, Maureen Nehedar and Miki & Shira Gavrielov.
The piano festival has been celebrated for 20 years, an impressive achievement considering its modest beginnings. The first festival took place at the ZOA House and the Enav Center was initiated by Udi Dabush, the artistic director of the festival for the first decade. A year later, the festival was on the road to success, with the Tel-Aviv-Jaffa Municipality taking the festival under its wing. Thus, already during the second year, the festival was held not only at the Einav Center, but mainly in the Tel Aviv-Jaffa Municipality building in all of its halls and sections. The festival began to grow, and five years after it was founded, in 2003 the festival director Avi Mizrahi decided to transfer it to the well-known Suzanne Dellal Center, with its halls and outdoor spaces, where the festival was hosted for 11 years.
Clockwise from top left: Gil Shohat, Rami Fortis, Danny Sanderson and Boaz Sharabi.
In light of the success of the festival and the multitude of artists who wanted to take part in it, Tel Aviv-Jaffa Mayor Ron Huldai decided to transfer the festival to the Tel Aviv Museum of Art where it has been held since 2014. The festival has been held for the past four years at the Tel Aviv Museum of Art, including its halls and galleries with special ventures in the various halls in the city: the Noga Theater, the Performing Arts Center, the Mann Auditorium and of course the Einav Center that accompanied it from its first day.
Over the last decade, the festival has grown more and more, and the halls are filled to the brim with a loyal audience that comes to experience the special performances created for it and in the spirit of the time, adding shades and color to the piano performances that characterized it at the beginning. As in its early days, the festival has hosted alongside the leading mature artists, several young indie artists who are graduates of contemporary musical styles, serving as an important stage and a starting point in their career. Every year, hundreds of requests by artists who wish to take part in the festival are received and undergo a careful selection that maintains a total artistic freedom of style without preferences.
Clockwise from top left: Omer Netzer, Avi Grainik and I, Gal de Paz and from left to right Timna Brauer, Einav Jackson Cohen and Yonit Shaked Golan.
Festival Director: Shabi Mizrahi, Deputy Director of the Culture and Arts Division and Director of the Shows Department
Production: The Department of Performances in the Tel Aviv-Jaffa Municipality, in cooperation with "Hamon Volume" and "Zappa".
Artistic Director: Etty Ante-Segev
Tickets: Zappa 9080 * and online Zappa-club.co.il
Prices: 69-149 NIS
Discounts for residents of Tel Aviv-Yafo with a digital card
Every evening performances will be open to the public in the outdoor plazas of the Tel-Aviv Museum of Art and Performing Arts Center (subject to weather conditions).
I hope you enjoy the festival!
Best,
Talma