Art & Culture
Details

Written by

The Simon Wiesenthal Center
New Short Film Series: Courage + Valor: Stories That Inspire from SWC's Moriah Films
Announcing Courage+Valor: Stories That Inspire, a new, uplifting weekly series of short films from the two-time Academy Award®-winning Moriah Films film division of the Simon Wiesenthal Center.
Over the years, the Simon Wiesenthal Center has honored hundreds of deserving individuals and presented them with the Center's Medal of Valor award for their courage and bravery.
The films highlight courageous individuals who have made a difference in the world, impacted upon others, and changed the lives of people around them for the better. Each film focuses on one remarkable individual and their poignant, and many times unknown, story of courage and heroism.
"At a time like this, we need stories that are uplifting that highlight the best of humanity. This series does just that," said Rabbi Marvin Founder and dean of the Simon Wiesenthal Center and two-time Academy Award®-winner.
"We are excited that we can share these incredible stories that we have been producing for close to three decades with a much larger audience, especially now," said Richard Trank, Academy Award®-winner, Executive Producer, Principal Writer and Director of Moriah Films.
Profiles include Prime Minister Winston Churchill, Rabbi Jeffrey Myers, Tree of Life Synagogue; Mother Ricarda Beauchamp Hambrough, English nun who helped to hide Italian Jews from the Nazis; Chesley "Sully" Sullenberger; Congresswoman Gabrielle Giffords; the Tuskegee Airmen; Lord Carey of Clifton, former Archbishop of Canterbury; Carl Laemmle, the founder of Universal Pictures and the savior of hundreds of European Jews fleeing Hitler; and Israeli Prime Ministers Yitzhak Rabin, Shimon Peres, David Ben-Gurion and more.
"Courage+Valor: Stories that Inspire" from two-time Academy Award-winning Moriah Films – highlighting Sir Winston Churchill
20 hours
Watch now https://vimeo.com/415605559/9f3b821428
Sir Winston Churchill, one of the 20th century's most celebrated figures who is remembered for leading his country as Prime Minister during the dark days of World War II when German victory was considered imminent. He is also remembered for his early opposition to Adolf Hitler and Nazism and his support for Jews under threat by the Nazi regime. In May 2010, on the eve of the 70th anniversary of Churchill's ascension to the Prime Minister's office, his granddaughter, Celia Sandys accepted the Simon Wiesenthal Center's Medal of Valor on behalf of the Churchill family.
"Winston Churchill: Walking With Destiny" can be streamed:
Amazon: amazon.com/Walking-Destiny-Ben-Kingsley/dp/B07L6VY1YJ/
iTunes: itunes.apple.com/us/movie/winston-churchill-walking-with-destiny/id1369520022
https://www.facebook.com/moriahfilms/
https://twitter.com/simonwiesenthal
https://www.youtube.com/user/SimonWiesenthalCtr/featured
About Us
Moriah Films is the Jack and Pearl Resnick Film Division of the Simon Wiesenthal Center. Our documentaries focus on the 3,500 year old Jewish experience as well as contemporary human rights and ethical issues.Moriah's goal is to produce theatrical documentaries on a regular basis that both enlighten and educate while at the same time reach national and international audiences. Two of Moriahs' films have been recipients of Academy Awards™ for Best Feature Documentary, Genocide (1981) and The Long Way Home (1997).
Photos / Video The Simon Wiesenthal Center
Details

Written by

Steven Aiello
The Ambassadors Club of Israel commemorated Israel's 72d Independence Day in the most appropriate fashion -- with a Zoom session attended by dozens of diplomats, journalists, and civil society leaders, and many more viewing via Facebook live.
The guests were welcomed by Ambassador Yitzhak Eldan, President of the Ambassadors Club, as well as CEO Mr. Itsik Kamilian, and Mr. Rami Carmel. Ambassador Eldan noted the importance of diplomacy, collaboration and solidarity during these trying times, and saluted the emergency forces working hard to protect and save lives. He also highlighted the important role of diplomats, lighting a virtual torch in honor of the hard work in difficult and unprecedented conditions.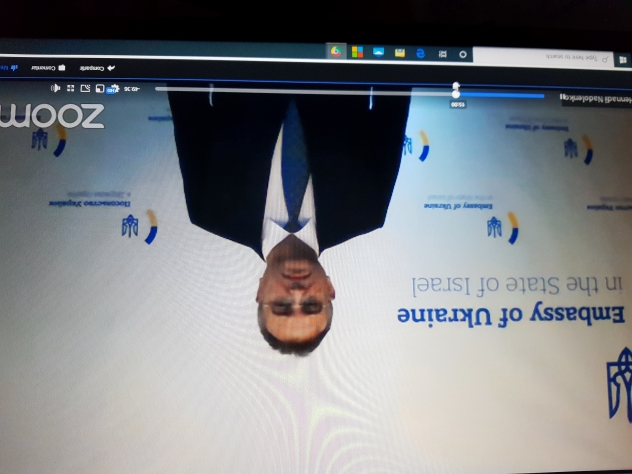 Dean of the diplomatic corps and Honorary Dean of the Ambassadors Club, H.E. Hennadiy Nadolenko, Ambassador of Ukraine, also addressed the gathering, and noted that Israel's fortitude and celebration in light of the current challenges from the pandemic were just "one more impressive achievement in showing a strong, innovative, democracy.
The ambassadors then led a toast to Israel. Many ambassadors then addressed the audience, or used the chat option to write blessings to the state of Israel and thanking the Ambassadors Club. for continuing to forge ties and support the diplomatic corps, including opening an emergency support hotline. Among those offering their greetings and support were the Ambassadors of the European Union, the Philippines, Cyprus, Latvia, Thailand, Rwanda, Ghana, Sri Lanka and Paraguay. David Freeman, the Baha'i representative, also offered best wishes. A very touching moment came when the diplomats joined in song to sing happy birthday to Nitza Raz-Silbiger, the director of the Protocol department at the Israeli Ministry of Foreign Affairs.This was certainly an Independence Day party that will not soon be forgotten.
Diplomacy.co.il congratulates the Ambassadors Club and the diplomatic corps, and offers best wishes on the occasion of Israel's 72d birthday.
Steven Aiello
Founder--DebateforPeace
Photos Silvia G. Golan
Details

Written by

The Jewish Agency for Israel
.
.The Jewish Agency to Host Virtual 'Zikaron BaSalon' Events to Commemorate Yom HaShoah
.The events, beginning April 20 at 21:00pm IST in Hebrew and April 21 at 20:00pm EDT in English, will bring Jews around the world together to hear the heart-wrenching story of survivor Leah Hason
.Jerusalem (April 19, 2020) - While official in-person ceremonies are canceled due to the coronavirus outbreak, The Jewish Agency for Israel will host two special virtual Yom HaShoah events, bringing Jews around the world together to hear from Holocaust survivor Leah Hason. Her heartbreaking story will be presented on the organization's Facebook page and will be broadcast in eight languages as part of The Jewish Agency's Shlichut Institute program, together with the "Zikaron BaSalon" (Memories in the Living Room) Project.
The broadcast will conclude with a somber song from Israeli singer-songwriter Harel Skaat. At the end of the program, Jewish Agency Shlichim (emissaries) will hold virtual discussions with their respective communities to discuss the emotional story they just heard.
Hason's testimony will be broadcast on Facebook live in Hebrew with French subtitles on Holocaust Remembrance Day Eve (Monday) at 21:00 PM IST. Then on Tuesday, the testimony will be broadcast at 20:00 EDT on The Jewish Agency's English page with Spanish subtitles. Additionally, as part of the Shlichut Institute program, Jewish Agency shlichim will present the video to their respective communities where it will be translated to Portuguese, Russian, Italian and Greek so world Jewry can appreciate Hasson's words in their native languages.
Jewish Agency Chairman Isaac Herzog noted that considering today's climate of isolation - especially among the elderly - hearing testimonies from Holocaust survivors is more important than ever.
"With physical face-to-face encounters put on hold for now, on this Yom Hashoah it is even more important to listen to Holocaust survivors sitting alone in their homes and leverage every means of technology at our disposal to make sure their voices and memories are heard," he said. "As we lose more and more Holocaust survivors each year, it is our responsibility to convey the memory of the Holocaust and continue to tell their story from generation to generation."
Of all the members of her immediate family, only Hason and her mother were able to escape Nazi brutality.
"We were the only ones who survived. Everyone else was murdered. It was an avalanche of death - I saw huge puddles of blood around me. We waited until they were satisfied that no Jew was left alive and it was only then I realized - I no longer have a cousin," she recalled.
Hason was only four years old when her father was taken to a concentration camp where he was murdered. Then, together with her mother, the two managed to escape the Jewish ghettos and hid in both a pig barn and desolate forests until the war was over. They were finally rescued by the Russian army in 1945. Hason and her mother then spent three years as refugees until they finally were able to make Aliyah in 1948 and settled in Kibbutz Mizra in Northern Israel.
In the broadcast, Chairman Herzog will also share his own personal connection to the Holocaust. He will discuss how his father (and Israel's sixth president), Chaim Herzog, was a combat officer in the British Army during WWII. As a young man, the elder Herzog was one of the first soldiers to set foot in the Bergen-Belsen concentration camp and liberate those imprisoned there.
"My father often repeated his experience and how he came face to face with survivors in the camp," Herzog said. "To this day, I still remember his words vividly and when I meet Holocaust survivors, many of whom are now living their last days alone in nursing homes, I recall his harrowing experience in Bergen-Belsen."
"Zikaron BaSalon" is a social initiative that allows Holocaust survivors to share their stories with subsequent generations from the comfort of a living room. Often, a joint discussion follows the survivor's testimony. The founder of the initiative, Adi Altschuler, who also launched the Krembo Wings youth movement, was selected to be one of the torch lighters in this year's Independence Day ceremony.
The Hebrew broadcast will begin on Monday at 9pm (IST) with this link:
The English broadcast will begin on Tuesday at 8pm (EDT) with this link:
https://www.facebook.com/events/s/remembering-at-home-israels-ho/269948377372300/
Photo: Leah Hason delivers testimony of her harrowing experiences as a Holocaust survivor.
Photo Credit: The Jewish Agency for Israel.
Details

Written by

Silvia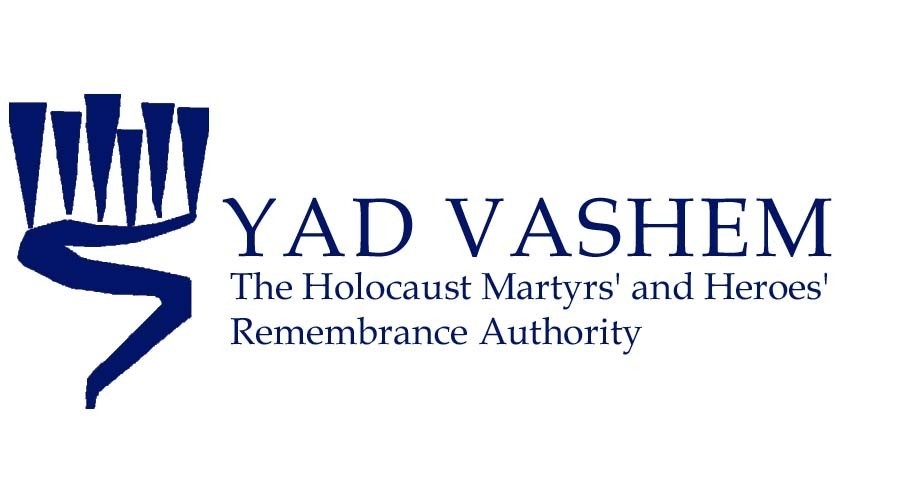 Holocaust Martyrs' and Heroes' Remembrance Day 20-21 April 2020
Central theme for this year's commemorative ceremonies and events:
"Rescue by Jews during the Holocaust: Solidarity in a Disintegrating World"
The State Opening Ceremony for Holocaust Martyrs' and Heroes' Remembrance Day will be broadcast at 20:00 on Monday evening,
(19 April 2020 – Jerusalem) The State Opening Ceremony for Holocaust Martyrs' and Heroes' Remembrance Day, which was pre-recorded without an audience in Warsaw Ghetto Square at Yad Vashem on the Mount of Remembrance in Jerusalem, will be broadcast tomorrow, Monday, 20 April 2020 at 20:00 (Israel time). Yad Vashem will transmit the ceremony complete with translation (except for the remarks of the President and Prime Minister) into English, French, German, Russian and Spanish on Yad Vashem's website. The feed will also be broadcast via Yad Vashem's Facebook page.
The ceremony will comprise traditional elements, including pre-recorded video remarks by Israel's President H.E. Mr. Reuven Rivlin and Prime Minister H.E. Mr. Benjamin Netanyahu. Yad Vashem Council Chairman and Holocaust survivor Rabbi Israel Meir Lau will kindle the Memorial Torch. Naomi Cassuto will speak on behalf of the survivors.
During the ceremony, six torches will be lit, and stories of the six Holocaust survivors will be presented via short videos. First torch: Zohar Arnon; second torch: Aviva Blum-Wachs; third torch: Haim Arbiv; fourth torch: Lea Meream Reuveni; fifth torch: Avraham Carmi; sixth torch: Yehuda Beilis. These videos were produced and directed by Shlomo Hazan, and will be available on the Yad Vashem website in the section dedicated to Holocaust Remembrance Day 2020.
Israeli singers Shiri Maimon and Shai Tzabari will participate in the ceremony, which will also include narrative pieces written by Holocaust survivor Jack Werber, recited by Israeli actor Zohar Straus. The MC for the ceremony will be Danny Cushmaro.
The ceremony will feature a traditional memorial service, including the recitation of a chapter from Psalms by Chief Rabbi of Israel Rabbi David Lau. The Rishon LeZion, Chief Rabbi of Israel Rabbi Yitzhak Yosef will recite the Kaddish mourner's prayer, and Cantor Daniel Dahan will recite El Maleh Rahamim, the Jewish prayer for the souls of the martyrs.
The State Opening Ceremony will also be broadcast live via Israeli television on Channels 11, 12, 13, 9, 20 and online via Ynet and Walla News, as well as on Kan Radio and Galei Zahal. The ceremony will last about 75 minutes.
In addition to the broadcast of the ceremony, Yad Vashem will upload a special mini-site dedicated to Holocaust Martyrs' and Heroes' Remembrance Day 2020. This mini-site comprises relevant content, including a special online exhibition related to the Central Theme entitled, "Rescue by Jews: 'One for All,'" as well as relevant educational materials.
On the following day, Holocaust Remembrance Day, 21 April 2020, there will be a two-minute siren that will sound across the country at 10:00 (Israel time). On this day, at Yad Vashem, the traditional Wreath-Laying Ceremony will take place in the Warsaw Ghetto Square at the base of the Warsaw Ghetto Uprising Monument in a different format and without an audience.
Yad Vashem, the World Holocaust Remembrance Center, was established in 1953. Located in Jerusalem, it is dedicated to Holocaust commemoration, documentation, research and education.
Details

Written by

Tel Aviv- Yafo Muni
Greetings from Tel Aviv!
Hope you're all doing fine, considering this challenging time.
As some of you may know, our beloved city Tel Aviv is celebrating it's 111th birthday today (the 20th of the Hebrew month of Nisan, corresponding to 11 April 1909)!
To mark the festive occasion we sent a truck to roam the city with the city's unofficial anthem ("Tel Aviv Ya Habibi Tel Aviv!"), asking residents to wave and dance from their balconies.
To see the full clip – see the following link: https://youtu.be/Y_JRwSK0dJU
A Brief History of Tel Aviv
Tel Aviv was founded on April 11, 1909. On that day, several dozen families gathered on the sand dunes on the beach outside Yafo to allocate plots of land for a new neighborhood they called Ahuzat Bayit, later known as Tel Aviv. As the families could not decide how to allocate the land, they held a lottery to ensure a fair division. Akiva Arieh Weiss, chairman of the lottery committee and one of the prominent figures in the city's founding, gathered 66 grey seashells and 66 white seashells. Weiss wrote the names of the participants on the white shells and the plot numbers on the grey shells. He paired a white and grey shell, assigning each family a plot, and thus Tel Aviv's founding families began building the first modern, Hebrew city.
The time was at a peak wave of Jewish immigration – the Second Aliya. Neighborhoods in the ancient port city of Jaffa were becoming overpopulated and crowded. Many of the newcomers were Europeans of middle-class origin who sought to build surroundings that would give them a sense of what they had left behind. They wanted to build a modern suburb of Jaffa.
The true development of Tel Aviv took off with the arrival of Scottish urban planner, Sir Patrick Geddes. In response to the unplanned expansion of the city, Geddes was invited by the municipality in 1925 to present a comprehensive master plan for Tel Aviv. In his vision, Tel Aviv was to be a garden city, as foreseen by its founders. His plan called for a clear distinction between main streets, residential streets and vegetation filled pedestrian boulevards. An important element of his plan, reflecting the social climate of the time, was the creation of shared public spaces - in the form of parks and squares, as well as within residential blocks.
The city was again transformed starting in 1932 by a massive wave of immigration of Jews fleeing persecution in Europe whose arrival rapidly expanded a small town of 42,000 people into a flourishing city of 130,000 by 1936. In 1934, in the midst of this wave (the Fifth Aliya), Tel Aviv was declared a city, and Meir Dizengoff, the president of its council, as its first mayor.
The housing needs of this wave of immigration brought the rise of the Bauhaus, or Modern Movement, style of architecture. Many architects trained in the Modern style were among the refugees from Europe who began rapidly building to accommodate the population growth, resulting in what today is known as the White City. Influenced by the clean, functional lines of the Bauhaus School of Art and Design in Germany, they adapted the Modern style to suit Tel Aviv's culture and climate, giving the city its special look. The White City of Tel Aviv, declared a UNESCO World Heritage Site in 2004, includes over 4,000 buildings in the Modern style.
In the 1930's, Tel Aviv became the country's largest economic center and had the highest concentration of social and cultural institutions. Tel Aviv was the center of the emergence of Hebrew culture and culture in Hebrew – and remains so to this very day. Tel Aviv became known for its modern cafes, hotels, concert halls and nightclubs. The city enjoyed a sense of international chic, which was rare for the region, especially at the time.
At the start of the 1948 War of Independence, the city and its periphery became the focal point of the conflict between Jews and Arabs. The fight over Jaffa's future started immediately after the UN decision for partition. As in other areas where Jewish and Arab forces clashed in close quarters, civilian populations both in Tel Aviv and Jaffa suffered and ultimately many fled. In April 1950, Jaffa was formally merged with the Tel Aviv municipality and a unified city was established - Tel Aviv-Yafo.
The next several of decades maintained the city's status as Israel's cultural and economic center, yet Tel Aviv-Yafo was losing its vibrancy and its population was growing older. This trend changed in the 1980s as a gradual migration from all over the country back to Tel Aviv began. Over the next decades, there was massive renovation and development throughout Tel Aviv-Yafo, giving the city a makeover whose finishing touches are still being improved upon. Tel Aviv-Yafo of today has developed a unique style combining the best of both a relaxed Mediterranean seaside town with an edgy urban vibe. Tel Avivis are passionate about their city and are proud to live in a center of commerce, culture, style and entertainment.
With leafy boulevards filled with people at all hours, a thriving business sector, countless charming cafes and restaurants, a beautiful beachfront and rich cultural offerings, the vision of the city's founders has come alive.
A Brief History of Jaffa (Yafo): Jaffa is one of the oldest port cities in the world. The word Jaffa, which means "the beautiful" is derived from Japhfet, the name of one of Noah's sons' who built it after the Flood.
During the times of King Solomon, Jaffa's port served as a gateway for cedars from Lebanon used to build the First Temple. It was also mentioned in the Old Testament as the port from which Jonah the Prophet embarked on his maritime journey, which resulted in him being swallowed by fish.
Over the years numerous conquerors passed through Jaffa's gates and during the Ottoman Empire it was one of the region's most important ports. In the late 1800's, Jaffa's ancient city wall was completely destroyed and the city expanded out into new areas.

Upon Israeli independence in 1948, Jaffa was a center of local Arab political, cultural and financial activity. In 1950, the Israeli government voted to merge the first Hebrew city and the ancient port city from which it had emerged. In 1999, the municipality founded the Jaffa Development Authority, aimed at improving infrastructure and all aspects of daily life.
https://visit.tel-aviv.gov.il/
https://www.youtube.com/channel/UCJ5I5DfxVraHXGDytOnTqKQ
Stay safe,
Be well,
Happy Passover!
Photos & video credit Tel Aviv- Yafo Muni