Art & Culture
Details

Written by

Pamela Hickman
In Georgian times, Britain offered its population a wide range of entertainment. In London and the provinces, purpose-built auditoriums were built for the performance of plays and music (it was a time of much theatre music), with London's Drury Lane, Covent Garden and Haymarket theatres, each seating several thousand people, abuzz nightly. Audiences included people of means seated in the boxes, with poorer people squeezed into hot and dirty galleries. Audience behaviour there was generally unruly.
The ostentatious pleasure gardens became a special feature of the London entertainment scene: at the Ranelagh Gardens, boasting sweeping avenues, a Chinese Pavilion and a fountain of mirrors, concerts were held in the 200-foot-wide Rotunda. It is known that 12,000 people flocked to the Vauxhall Gardens to watch Händel rehearse his "Fireworks Music" in 1749. By the second half of the 18th century, there were many spas and over 60 fashionable pleasure gardens in London as well as in a number in provincial towns, modelled on those of London.
The public was also drawn to riding the new hot air balloons, the many fairs, exhibitions and to the viewing of a variety of strange beings and events. The latter included giants, midgets, the obese, unfortunate and the strange people, imported exotic animals, animal baiting and cock-fighting, not to speak of such curiosities such as the famous "performing pig" with its ability to spell and trained bees and birds, but also visits to view the inmates at London's hospital for the insane – "Bethlehem"! "Passion and Madness", one of Ensemble PHOENIX's most fascinating and more theatrical programs, presented stories and music – mad songs and instrumental – inspired by the goings-on in the Bethlehem Hospital and the public's fascination with them.
Once again, Ensemble PHOENIX is about to turn its focus to Georgian London, a period of unprecedented prosperity and of culture then becoming available to a wider cross-section of the public, in particular, the new middle class – successful merchants, traders, craftsmen and professionals. "Glamour and Fashion: London in the 18th Century" will present audiences with fine instrumental music from London's cosmopolitan musical scene of the second half of the 18th century, its vibrant events enhanced by the arrival of such colourful figures as Felice Giardini, Johann Christian Bach and Carl Friedrich Abel and by the influx of such outstanding foreign musicians as Haydn and Stamitz. Audiences will have the opportunity of hearing works of composers popular in their lifetime but not frequently enough heard on today's concert platforms. Artists performing in this program will be Moshe Aron Epstein-Classical flute, Lilia Slavny-violin, Marina Minkin-harpsichord and PHOENIX founder Myrna Herzog-direction, cello.
Sat. 04 March at 20:30
Haifa, The Studio, Beit Hecht, 142 HaNassi St., Carmel Center
Reservations: 04 836-3804
Sun. 05 March at 20:00
Jerusalem Center for Near Eastern Studies, Mormon University, Mt. Scopus, Jerusalem
Tel: 03-6265621, concert details: This email address is being protected from spambots. You need JavaScript enabled to view it.
Thu. 09 March at 20:30
The PHOENIX Salon, Raanana
Reservations: This email address is being protected from spambots. You need JavaScript enabled to view it.
Sat. 08 April 2017 at 11:00 (Rachel Ringelstein-violin)
The Eden-Tamir Music Center, Ein Kerem, Jerusalem
Reservations: 02-641-4250
Photo:Eliahu Feldman
http://pamelahickmansblog.blogspot.com
http://pamelahickmansmusicinterviews.blogspot.com
Details

Written by

Pamela Hickman
The Israel Camerata Jerusalem hosted conductor Reinhard Goebel (Germany) and bass baritone Raimund Nolte (Germany) in a concert focusing on "The Bach Dynasty". This writer attended the event in the Henry Crown Auditorium of the Jerusalem Theatre on February 14th, 2017. The program featured works by Johann Sebastian Bach (1685-1750) and those of four of his sons.
The concert opened with music of Wilhelm Friedemann Bach (1710-1784), Bach's second child (from his first wife, Maria Barbara) and eldest son. Sinfonia in D-major F.64 is a secular piece which was, however, probably used as the overture to his Pentecost cantata "Dies ist der Tag, da Jesu Leidenskraft" from the time Wilhelm Friedemann was music director and church organist at the Church of Our Lady in Halle as of 1746. Performed in the standard orchestral setting of the style straddling the Baroque and Classical styles - strings and woodwinds (here, not on period instruments), with the presence of the harpsichord playing thorough bass and supported by the 'cellos - Goebel gave the work a hearty reading, presenting its many fetching, user-friendly melodies, its warmth and energy and its fine woodwind scoring, especially in the second movement, in which the flutes (Esti Rofé, Avner Geiger) featured in tandem. Much of Wilhelm Friedemann's oeuvre has been destroyed or lost and more the pity. His bold, original and innovative music deserves a more prominent place on today's concert platforms.
Then to J.S.Bach's Brandenburg Concerto No.3, written possibly when Bach was in Weimar, a work showing Bach's predilection for the Italian concerto and its characteristic fullness of sound. Scored for strings and harpsichord (with bass), the way the work is written leaves the conductor to decide who the soloists really are to be in any one concert and Goebel's decision may have surprised some members of the audience: with the rapid (at times breakneck) tempi he chose, it seems that all players, 'cellos included of course, were involved in virtuosic performance, the listener hastily casting his eyes from one instrument or section to another as each the orchestra's fine players took up the solo challenge and most effectively. It was a performance of breathless excitement. As to the Phrygian half cadence - two chords in all – making up the second movement, Goebel leaves them "au naturel", bare of the improvised violin flourishes often heard adorning them.
We then heard "Pygmalion", a cantata for bass and orchestra by Johann Christoph Friedrich Bach (1732-1795), J.S.Bach's fifth son and sixteenth child (one of the six surviving children of the thirteen born to Anna Magdalena Bach) and often referred to as "the Bückeburg Bach": Friedrich Bach spent his entire professional life as concertmaster of the Schaumburg-Lippe court in Bückeburg. A secular cantata to a text of Berlin poet Carl Wilhelm Ramler, "Pygmalion" represents the monodrama genre of the short-lived 18th century melodrama style. It tells of Pygmalion, a Cypriot sculptor who carves a woman out of ivory and falls in love with her. After making offerings at Aphrodite's altar, the sculpture becomes alive and the sculptor marries her. Considering Friedrich Bach's somewhat unfortunate reputation for being a bourgeois personality and a lesser composer than his three very famous brothers, it must be said that this finely crafted music reflects the strongest traits of his great siblings. The music for "Pygmalion" is indeed substantial and most graceful, the ample recitatives presenting the content of Ramler's text with effectiveness and potency. Raimund Nolte's voice is warm and bright in all registers, both powerful and compassionate, his singing easeful, articulate and clean. Highlighting key words and the various feelings emerging along the work's emotional course, his performance, both tender and dramatic, was involving, expressive and convincing as he kept keen eye contact with his audience, his facial expression giving meaning to the text. Played elegantly, instrumental passages threw light on the agenda of each moment. Had a World War II airstrike not wiped out the library housing J.C.F.Bach's manuscript collection, we might be hearing more of this composer's works in today's concert halls.
Johann Christian Bach (1735-1782), the "London" Bach, was J.S.Bach's eleventh and youngest son. In 1762, he took up the position of composer to the King's Theatre in London, for which he wrote a number of operas. He also wrote orchestral-, chamber- and keyboard music and some cantatas. In 1764, he established his fashionable London concert series together with viol player Karl Friedrich Abel. Employed as music master to Queen Charlotte and her children brought him both financial gain and social connections. Symphony opus 6 No.6 was published in 1770. Its fiery Sturm und Drang style is right down Reinhard Goebel's alley as he led the players through the dazzling, dramatic string tremolandi and sforzati of the opening movement (contrasting them with intimate moments) and into the restless urgency of the third movement. The Andante piu tosto adagio (second movement) for strings alone was poignant and finely tempered.
Carl Philipp Emanuel Bach (1714-1788), J.S.Bach's fifth child and second son, a composer more-or-less leaning towards the Empfindsamkeit (sensitive) style, was a free spirit in his composing, as he was in life. With audiences of the time judging a work by its degree of novelty, those of C.P.E. Bach ticked all the boxes! Symphony in D-major Wq.176 (H.651), the final work heard in the Camerata concert, was one of the early symphonies composed some time from 1755 to 1758 in Berlin. Under Goebel's baton, the concise symphony, complete with the composer's unconventional signature surprise moments, sudden contrasts and joie-de-vivre, moved seamlessly through the movements with buoyant vigour and vividly coloured orchestral playing, to be gone with the wink of an eye.
Musicologist, violinist and conductor Reinhard Goebel (b.1952) has specialized in early music on period instruments. In 1973, he established Musica Antiqua Köln. He has researched and revived interest in music of Johann David Heinichen, Schmelzer, Biber and members of the Bach family.
For several years, Raimund Nolte was a violist with Musica Antiqua Köln. In his opera career, he has appeared in numerous opera houses in Germany, Austria, Strasbourg and France. As a concert soloist, he works with major conductors, also appearing in leading European festivals. His recordings range from music of Bach to that of Bernstein.
Photo: Maestro Reinhard Goebel. Photo: Christina Bleier
http://pamelahickmansblog.blogspot.com
http://pamelahickmansmusicinterviews.blogspot.com
Details

Written by

Pamela Hickman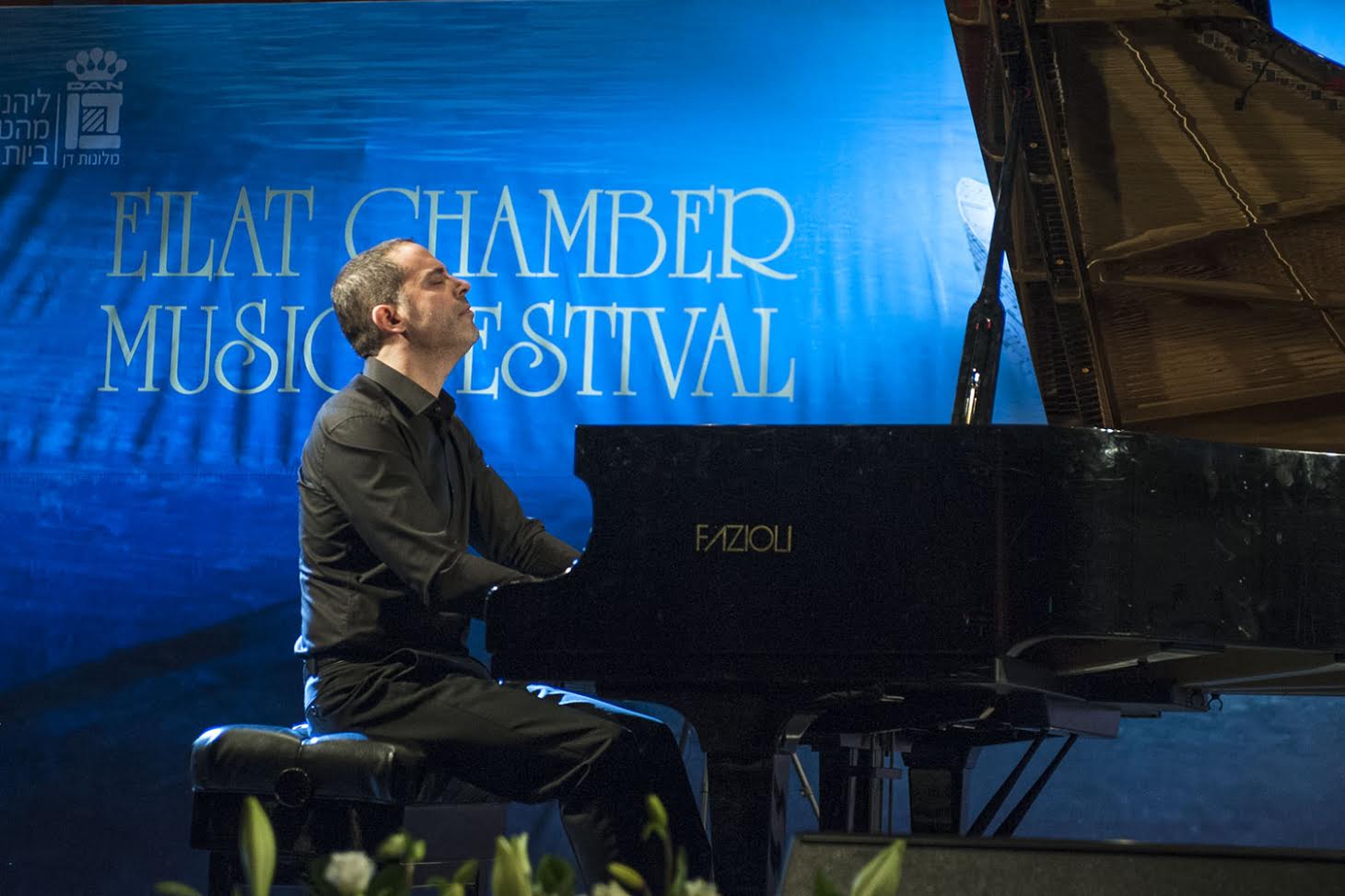 The 2017 Eilat Chamber Music Festival took place from February 1st to 4th. It was hosted by the Dan Eilat Hotel, with concerts taking place in the hotel's Tarshish Hall and the Big Blue Hall. As befits a festival, the Eilat performances offered some programs that were very different to mainstream concert fare. One of the most unique and significant concerts was Israeli pianist Amir Katz' "Hommage an Liszt", a complete recital of Liszt Études. In his program notes, Katz reminds the listener that these pieces "represent the peak of writing for piano of the Romantic period".
Katz takes the listener into the world of Liszt Études with the much-loved "Liebestraum" (Dream of Love) No.3, Liszt's setting of Ferdinand Freilgrath's impassioned "O lieb', so lang du lieben kannst" (Oh love, as long as you can love). Known for its singing melody and delicacy, Amir Katz, chose some daring pedalling, orchestrating the nocturne's demanding sequences with its network of "undercurrents", its farewell leaving the listener once more in the mystery of his own musings. Then to "Trois études de concert" (1845-1849), suitably referred to by his Paris publisher as "caprices poétiques". From "Il lamento" (The Lament), in which Katz fires the imagination with the drama inherent in tonal processes, in dissonances melting into harmonic tranquillity, with imposing utterances juxtaposed with fragility, he moves into "La Leggierezza" (Lightness), floating its weightless intricacy, presenting its intensity, his deft, splendidly clean fingerwork taking one back to the gossamer textures of lightness. No less rewarding was his performance of the Impressionistically-hued "Un sospiro" (A Sigh), its huge technical demands (dramatic and theatrical effects in Liszt's own performances) in no way hampering Katz' silken melodic lines and the shimmering, flowing arpeggios.
Then to the "Zwei Konzertetüden" (1862-1863) composed by Liszt in Rome, with Katz' playing of "Waldesrauschen" (Forest Murmurs) richly poetic and abundant in nature associations, followed by the playful, imaginative portrayal of "Gnomenreigen" (Dance of the Gnomes), Katz directing the listener's attention to the piece's impish, hopping, good-natured whimsy rather than to the fact that this is one of Liszt's most difficult piano pieces!
The second part of the program consisted of Franz Liszt's "Transcendental Études", a work begun when the composer was in his teens with its final version published in 1852, when the composer was 41. One of the most challenging piano works of the Romantic repertoire, Schumann viewed the 1838 version of it as "studies in storm and dread for, at the most, ten or twelve players in the world." In his program notes, Katz, offering the audience the rare opportunity of hearing the work in its entirety, writes that, in his opinion, "transcendental" refers to the work's "philosophical aspect rather than to the technical side." Opening with the momentary but uncompromisingly energetic "Preludio", Katz invites his listeners to join him on a journey of vivid pianistic performance and intense emotions. A kaleidoscope of piano techniques, of the timbres created by textures and registers, of programmatic content ("Mazeppa", for example) or visual associations, Katz' warmth of tone and spontaneity, served by his unfaltering technique, gave the pieces an air of freshness, of endless discovery. And beauty of melody is high up on his list of priorities. Creating contrasts between pieces of high drama and massive textures, Katz' signature tenderness and sensibility was woven into the flowing tranquillity of "Paysage" (Landscape), the subdued swirling and strangely dissonant "Feux Follets" (Will-o-the Wisps), or the personal expression of nostalgia and delicate, ornamented old-world sentiments of "Ricordanza" (Remembrance).
The Liszt recital is indeed a major milestone in Amir Katz' career. The "12 Études d'éxécution transcendante" constitute a large, all-encompassing slice of life. In presenting them, Katz offers his audience a ravishing array of colours and dynamics in playing that is compelling and frequently stormy but never overblown or opaque. And his interpretation of Liszt is refreshingly devoid of egoism. In Amir Katz' own words: "Performing the Études as a cycle is a captivating and rigorous autobiographical journey for both listener and performer."
Photo: Maxim Reider
http://pamelahickmansblog.blogspot.com
http://pamelahickmansmusicinterviews.blogspot.com
Details

Written by

Austrian Embassy
The Austrian Cultural Forum proudly presents the second edition of the "Austrian Film Week" in Israel featuring six recent movies in original version with English and Hebrew subtitles.
The opening will take place on 18 February 2017 at Tel Aviv Cinematheque.
" I welcome you to the second edition of the Austrian film week in Israel which brings recent cinematographic works to Israel in order to promote the great Austrian movie scene.
Again this year, six recent Austrian movies, including two Israel premieres, in original version with English and Hebrew subtitles will be screened.
The screenings will take place in six cinemathques across the country.
The movie selection is very diverse.
The opening film at Tel Aviv Cinematheque will be "Love Maybe" by Austrian director Michael Kreihsl.
The movie talks about citizens of Vienna who encounter a variety of fates as a result of their difficulties in communicating with each other. A series of incidents, some lucky and some unlucky, brings these people together.
Three interwoven stories are also at core of the movie "Bad Luck" by director Thomas Woschitz where wrong decisions, chance and the search for happiness are leading the storyline.
"Stefan Zweig : Farewell to Europe" addresses the years of exile in the life of this famous Jewish Austrian writer and was the Austrian entry for the Best Foreign Language Film at the 89th Academy Awards.
"Kuma" by director Umut Dağ on the other hand touches upon deep rooted societal traditionstransported from far to Vienna. In addition to the feature films, two documentaries will be screened.
"Safari" by director Ulrich Seidl and "A German Life" featuring Brunhilde Pomsel, former secretary, stenographer and typist of Nazi Propaganda Minister Joseph Goebbels, mirroring the major historical ruptures of the 20th century and German life thereafter.
You can also look forward to our guests who will discuss with you their films right after the screenings.
I would like to thank the cinematheques, the filmmakers and of course the many people interested in our screenings for their commitment to Austrian culture and Austrian movies in particular. Without them, this film week would not have been possible.
In addition, I would like to thank my team for the tireless work in preparing and supporting this project. I very much hope that you will enjoy the movies.
Johannes Strasser Director of the Austrian Cultural Forum Tel Aviv
Programme: http://bit.ly/2layeDs
The whole program: https://www.bmeia.gv.at/fileadmin/user_upload/Vertretungen/KF_Tel_Aviv/Dokumente/Brochure_Austrian_Film_Week_2017_final.pdf
The link to the trailer: https://www.youtube.com/watch?v=fU_qddpk-T0&feature=share
https://www.facebook.com/AustrianCulturalForumTelAviv/
www.bmeia.gv.at/telavivkf
Details

Written by

Silvia G Golan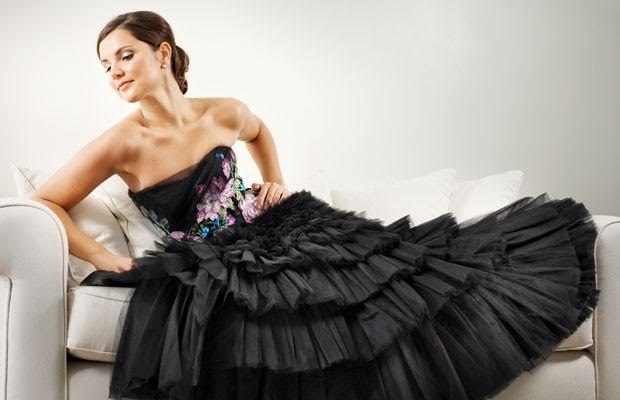 Pasión Latina Celebrating 100 years of the birth of Alberto Ginastera Spanish songs and Argentine dances
Spanish songs and Argentine dances
Gisele Ben-Dor, Conductor
Virginia Tola (Argentina), Soprano
Aquiles Machado (Venezuela), Tenor
De Falla Seven Popular Spanish Songs
Various composers Arias and Duets from Zarzuelas
Ginastera "Estancia", Op.8, complete, with narration and singing, Israel Premier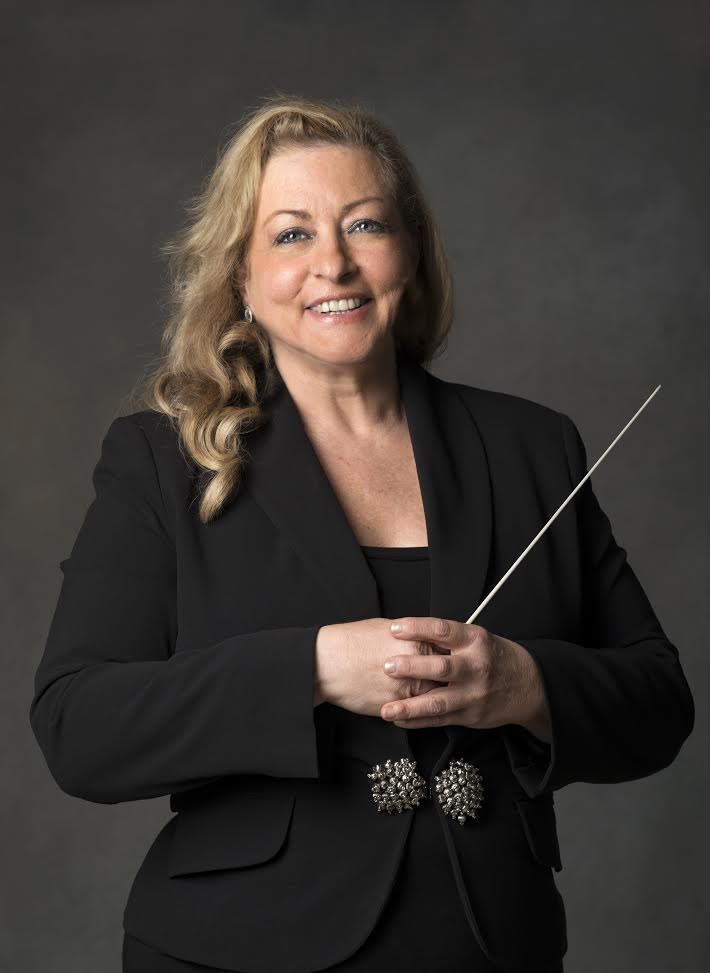 Feb. 8th and 9th, Wednesday and Thursday, 20:30
Tel-Aviv Museum of Art, Recanati Auditorium,
27 Shaul Ha Melech Blvd