Art & Culture
Details

Written by

Talma Gotteiner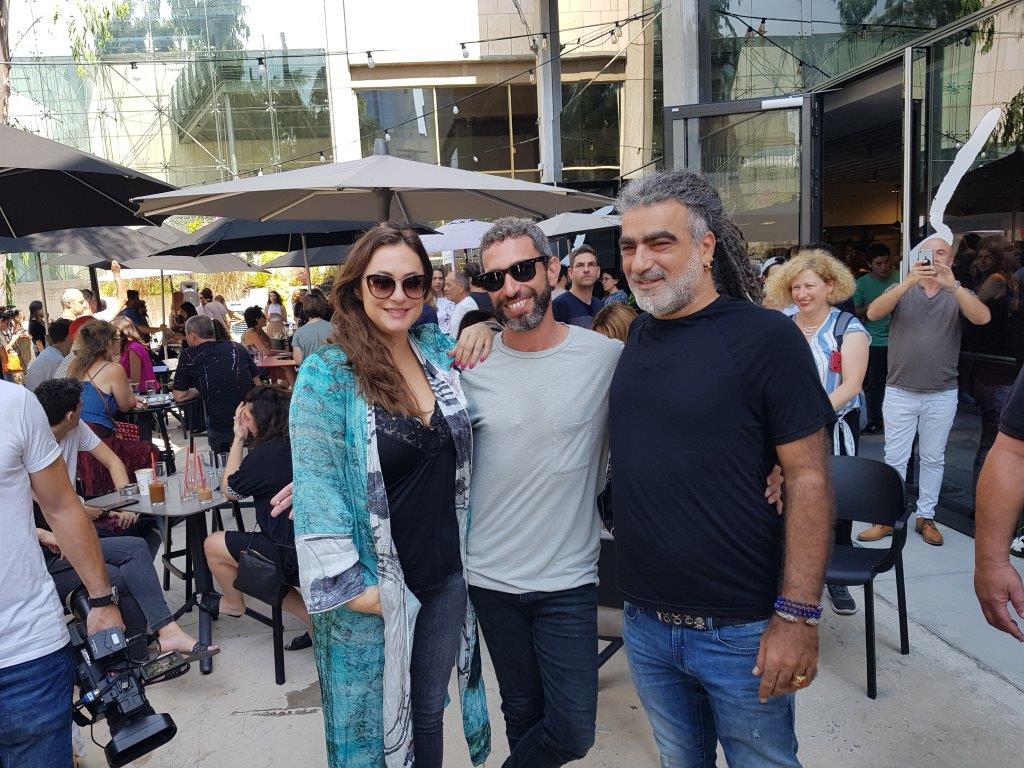 The Piano Festival is the largest music festival in the country, which for 21 years has already produced several winning combinations and performances that continued afterward outside the festival and were recorded in special albums and video.
This year, the Piano Festival is again taking place at the beginning of winter between November 13-16th, 2019 with a diverse program representing the multicultural aspect of contemporary Israeli music.
The festival's performances will take place in ten auditoriums throughout the city. The central location will take place in the Tel Aviv Museum of Art: Recanati Hall, Kaufman Hall, Asia Hall, Mizna Blumental Gallery, Contemporary Israeli Art Gallery and in the Cameri Theater.
Other performances will also take place at the Noga Hall in the Gesher Theater, Jaffa and the Enav Cultural Center.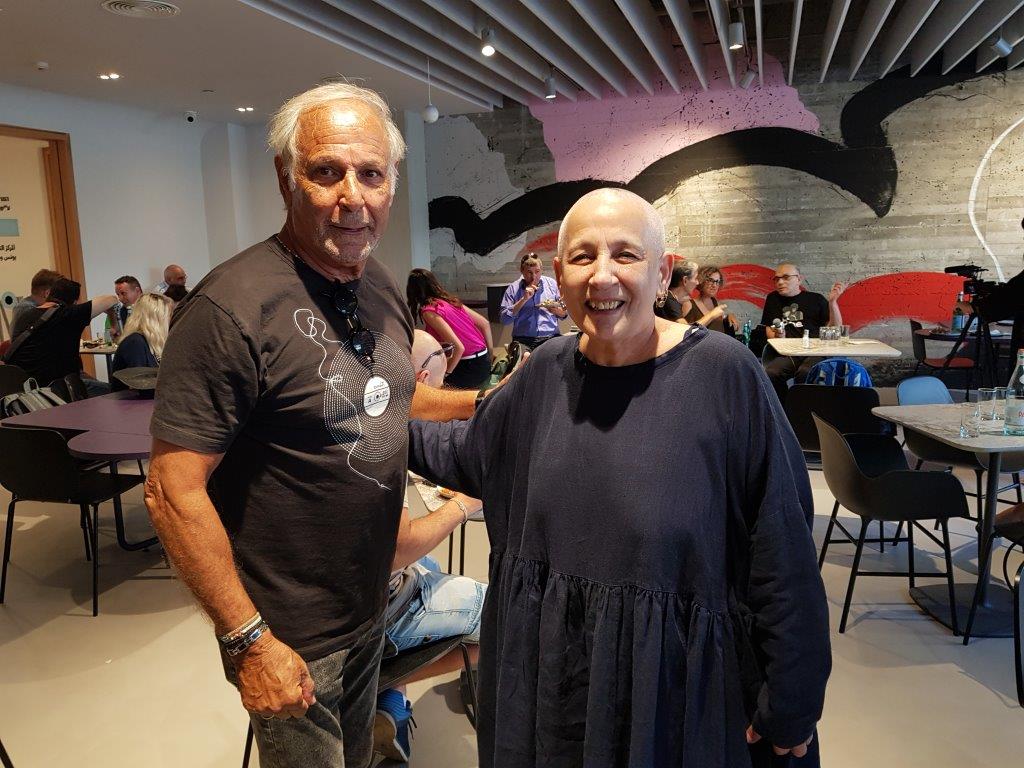 Due to the abundance of artistic and musical styles the festival has taken care to balance mainstream artists producing special festival performances alongside indie artists. Multiple musical techniques, a variety of languages, cultural styles, and musical experiments are the foundation of the festival. Spoken, ethnic, indie, pop, rock, and electronic alongside the Mediterranean, beautiful Israeli and Jewish-faith music, classical, poetry combined together for five days of excellent music by the best Israeli artists and creators.
The festival allows artistic freedom to the participating artists and as a result, the audience fills the halls with over 90% occupancy every year! The festival exposes the concert comers to Israeli classics alongside novel surprising productions, special musical formations and even to new musical instruments.
This year, the festival is dedicating a special homage to musician and pianist Alona Turel who passed away in May this year and had been an integral part of the festival throughout previous years. In the concert dedicated to her memory, the best artists who worked with her will perform onstage alongside young artists who were influenced by her. Performers include Chava Alberstein, Nurit Galron, Yoni Rechter, Shalom Hanoch, Dori Ben Zeev, Alon Adar, Meir Yisrael, The Platina, Doron Talmon, Vered Picker, Moshe Levi, Alon Hillel, Miki Shaviv, Alon Olearchik, Yurai Oron, Shmulik Budgov, Nadav Hollander, Ariel Horowitz.
The 21st festival is also paying tribute Nathan Alterman in three special shows: "Ha'Layla Shelach" new songs by Rami Harel and Naama Nachum - a discourse between Alterman and his daughter Tirza Atar, "Magash Haketzev" a special show of Alterman's songs for children and "When Wilensky met Alterman" in which Tzipi Zarenkin and Nathan Slor perform the beautiful hits of Alterman and Wilensky and host Ran Eliran.
Festival Director: Shabi Mizrahi, Deputy Director Culture and Arts Division and Director of the Performance Department
Production: The Department of Performances in the Tel Aviv-Jaffa Municipality in collaboration with Hamon Volume and Zappa.
Artistic Director: Etti Anta-Segev
For more details on the festival performances, tickets and prices please refer to the full article on:
https://www.israel-best-trips.com/single-post/Tel-Aviv-Jaffa-A-Preview-of-the-21st-Piano-Festival

Photos by Silvia Golan
Details

Written by

Silvia Golan
The tango ensemble ASTOR TANGO״ led by Marcos Ayala will appear in a World Premiere with original tango music of Astor Piazzolla from August 19 to 24 at the Suzanne Dellal Center for Dance and Theater
The bonus code 4545 will grant our friends a discount of 45% of the full price.
The full price is 260/320 NIS –with the discount is 175/145 NIS.
For a discount call at the telephone 03-5105656 or contact thru website https://www.suzannedellal.org.il/

A show you won't forget!
I can't define them in a technical point of view.
These are forms of music playing, forms of feeling, something that emerges internally, spontaneously - Astor Piazzolla.
Marcos Ayala, inspired by the artistic life of the famous tango music composer Astor Piazzolla, faces a new challenge with the contemporary tango language.
In a theatrical show that is hot, expresses desire, sensuous, sexy and exotic, to Astor Piazzolla's great tango music, covers, with his sensuous choreographic creation, the spectator of the composer that broke through the musical borders of his time, despite the rejection of his contemporaries. Piazzolla became the greatest tango music composer and his works the most often and best players around the world.
Marcos Ayala and his partner Paola Camacho, together with other ten extraordinary dancers express the geniality of Piazzolla's musical works.
The bonus code 4545 will grant you a discount of 45% from the full price.
Performance dates at the Suzanne Dellal Center:
Monday 19/08 at 9:00 pm
Tuesday 20/08 at 9:00 pm
Wednesday 21/08 at 9:00 pm
Thursday 22/08 at 9:00 pm
Friday 23/08 at 2:00 pm
Saturday 24/08 at 9:00 pm
Telephone to acquire tickets: 03-5105656,
web site /www.suzannedellal.org.il/להקת_טנגו_מרכוס_אשאלה___ארגנטינה
or https://www.suzannedellal.org.il/en/Marcos_Ayala_Tango_Company_-_Argentina
Marcos Ayala:
Stage director, choreographer, and dancer proposes to redevelop again and again the tango genre to keep it relevant for the newer generations.
Together with his tango ensemble, he has succeeded in creating a language rich in significance and surprises the audience far beyond expected.
He also expresses all his experience and knowledge by means of choreographic creations that tell contemporary stories without neglecting the tango style dance, which he interprets in the best way.
Marcos Ayala's with his partner, Paola Camacho, make up a perfect dance couple, with synchronized movements and fabulous interpretation technique.
Suzanne Dellal Center of Dance Adress
5 Yechieli st.
Tel Aviv
Israel
Milonga in Suzanne Dellal's square – free entrance – 22/08
Photos by Federico Paleo
Details

Written by

Steven Aiello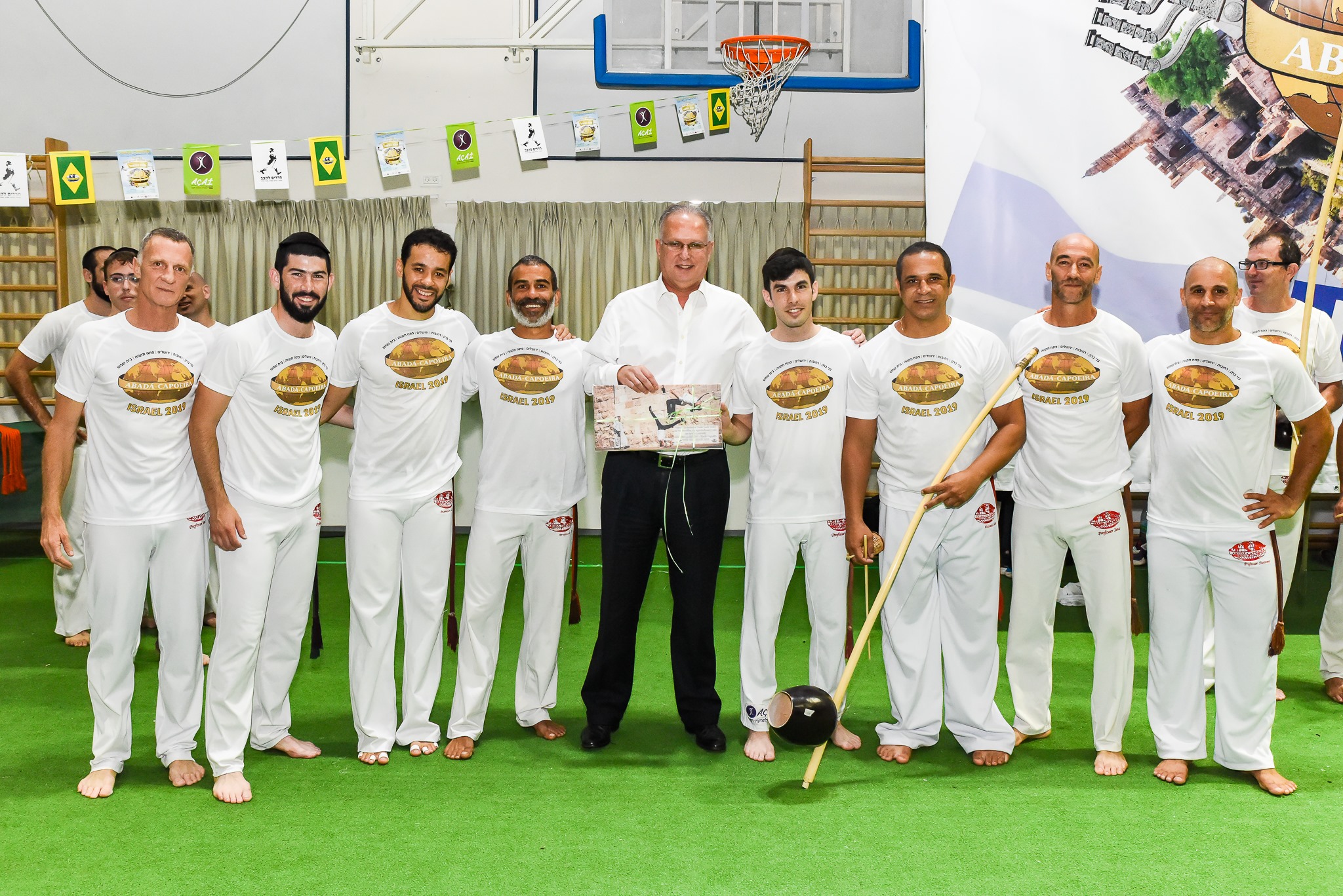 Wednesday evening July 10th bore witness to a very moving event combining youth empowerment, intercultural learning, and sports diplomacy. A special ceremony held in Bnei Brak and attended by the ambassadors of Brazil and Germany to Israel marked the 10 year anniversary of Capoeira activities led by Abada Capoeira Israel.
During the unique celebration, 300 Haredi Capoeira students taught under the supervision of Haredi Capoeira trainer Miki Chayat and his brother Yehuda Chayat, received their belts. The participants came from Bnei Brak, Jerusalem, Bet Shemesh, Rehovot, and Petah Tiqva, and were recognized with their families in attendance. They received their belts from Abada Capoeira Israel trainers, along with Mestrando Mobilia from Brazil; Professor Teco from Barcelona, and two senior trainers who came from Germany to join the event.
The ambassador of Brazil to Israel, H.E. Mr. Paulo Cesar Meira de Vasconcellos addressed the audience and offered a Mazal Tov on their achievement. H.E. Dr. Susanne Wasum-Rainer, the ambassador of Germany to Israel spoke as well, congratulating the participants in Hebrew on their intercultural learning and achievements. Israeli Ambassador to Macedonia H.E. Mr. Dan Oryan also attended, impressing the audience by performing a professional handstand.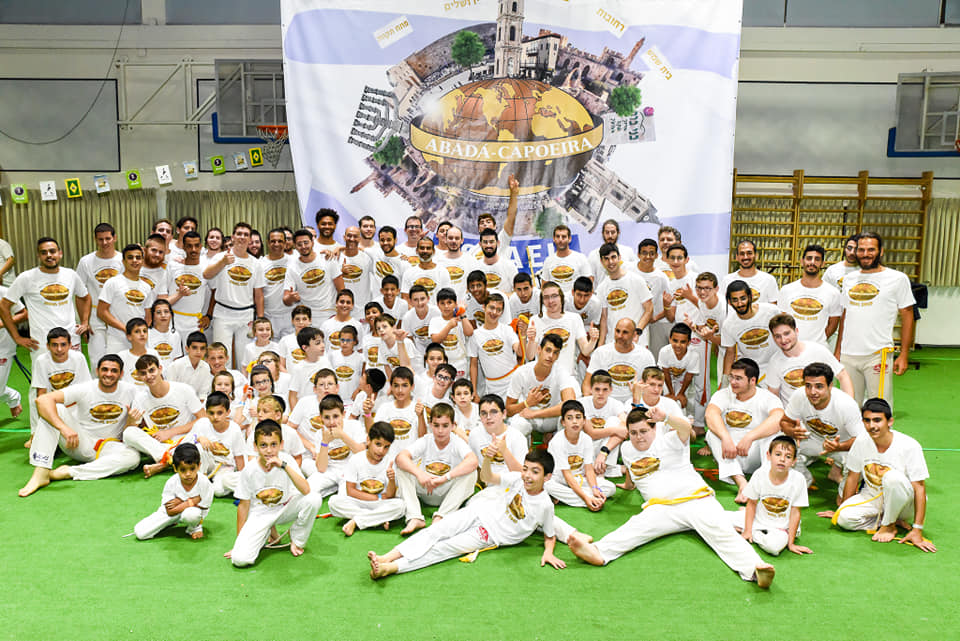 The event celebrated both this year's participants and a decade of achievements by Miki Chayat. Chayat, a world-renowned and decorated Capoeira competitor and instructor who has trained around the world, uses Capoeira to build bridges between cultures, and in particular to empower Haredi youth. His non-profit "Haredim in Beat" empowers at-risk Haredi youth via sport and martial arts, advances sports and health in the Haredi sector, and intercultural understanding and coexistence.
Diplomacy.co.il congratulates Miki and Yehuda Chayat, Abada Capoeira, and all of the participants.
Photo credit: Roey Tochband
Details

Written by

Spokesperson of the President's Office
President Rivlin spoke at the opening of the Jerusalem Film Festival, where a new prize for Israeli filmmakers in their early stages of their careers was awarded in memory of his wife Nechama ז"ל
President Reuven (Ruvi) Rivlin spoke this evening, Thursday 25 July / 22 Tammuz, at the opening of the Jerusalem Film Festival, where a new prize for Israeli filmmakers in their early stages of their careers was awarded in memory of his wife Nechama ז"ל courtesy of the Jerusalem Foundation.
This year 19 projects took part in the festival: 12 films in production track and seven in post-production. The festival, which runs until August 4th, also includes the PitchPoint competition for promising Israeli feature films. Noa Regev, the director of the Cinematheque, also spoke at the event.
"Happy Film Festival!" the president began his remarks. "There's a city in the heart of the world, and every summer, it blossoms. Its streets fill up, the public spaces are crowded, and we the residents of Jerusalem, receive the pilgrims, Israelis and tourists who come to take part in the great magic. The magic that is the Jerusalem International Film Festival."
"For me, cinema has always been an urban experience," the president said. "As a child, I used to sneak in to escape violin lessons, and even when I stopped learning violin, I did not leave cinema. Only when I met my wife Nechama did I realize that there were totally other cinematic experiences where the magic was far from the closed hall, from the velvet seats, from the heavy building."
The president told the audience about Nechama's experiences and deep love for the cinema, saying, "Where Nechama lived, on Moshav Herut, every Saturday evening the members would drag chairs to a sloped area in the center of the moshav, string up wide screen, maybe a double sheet, and sit down. Two projectors stood side by side. One projectionist was in charge of the film, another was responsible for the translation, screened separately, handwritten and on the right side of the film. Usually, by the time films arrived to the moshavim and kibbutzim, they were in a pretty bad state, and the translation never synchronized with the film. But no one cared. Under the open sky, children did not sleep, and the adults conducted lengthy discussions about the film, and of course about the actors and actresses. So while my urban memory memories were of huge buildings like the Rex and the Orion, the Zion and the Edison, Nechama saw movies in the open air, with the smell the soil all around. I was a passive observer who dreamed of looking like those indifferent and charismatic men who filled the screen in American Westerns; for a young Nechama, cinema was a big part of her life."
"We had, Nechama and me, the city boy and the village girl, a very different kind of movie experience. But we both shared our love of cinema," said the President said, adding, "This is the first year I am coming to the festival without Nechama. It isn't easy for me, I must admit. But when I look at you, so many film lovers with your sparkling eyes, and feel your heart, I feel at home here. Thank you, and thanks to the festival and to the Jerusalem Foundation, which decided to dedicate a prize to young artists in Nechama's name. Your gesture moves us, the entire family. Good night, Jerusalem and God bless you all."
Dr. Noa Regev, CEO of the Cinematheque, thanked the president and said, "'Watching a film is an event that you have to give your entire self to.' This precise and wise sentence was said by such a precise and wise woman who we all miss, the beloved Nechama Rivlinז"ל . Nechama loved movies and film with all her heart. No one who had devoted more of herself to them than she did. Every year at this festival she would see dozens of films. Between the screenings, I was privileged to meet her, to receive a big, enveloping embrace, a hug that was all hers, all Nechama. A hug that so many artists drew strength from. The halls of the Cinematheque that were so much her own were orphaned by Nechama's passing last month. And this festival, and this evening, is so full of her absence. Nechama believed that there was no substitute for the cinematic experience, that moment we enter the dark hall, sit down in front of the big screen together and dive, as she described it at a ceremony here during last years' festival. Diving into worlds we never knew, and into the souls of characters who enter our hearts. This is the experience produced by the Jerusalem Festival, a festival for people who love cinema just like Nechama loved it."
Photo credit: Amos Ben Gershom (GPO)
Details

Written by

Silvia Golan
A new exhibition entitled Solar Guerrilla: Constructive Responses to Climate Change will open July 18, 2019, at the Tel Aviv Museum of Art. The exhibition, which is the first of its kind in the world to address the issue of climate change from the perspective of cities as tools for instigating change, showcases a series of interdisciplinary collaborations with a range of public and private institutions, commercial companies, and professionals from around the world. This includes thirty participants and thirty-five case studies from cities including, among others, New York, Chicago, Copenhagen, Shanghai, Singapore, Hong Kong, Masdar, and Tel Aviv.
Tel Aviv Museum of Art Director Tania Coen-Uzzielli: "Extreme climate events, which are growing increasingly frequent, are among the most urgent concerns currently faced by our world. The term "climate change" – which refers to the outcomes of both natural forces and human actions – brings together a wide range of environmental, social, political and economic scenarios that point to the severity and extent of this phenomenon. Given the limited amount of time remaining to instigate significant change, the Tel Aviv Museum of Art has sought to contribute to the public discourse on this subject through an exhibition and book.
Solar Guerrilla: Constructive Responses to Climate Change presents new activist developments and innovations in the fields of architecture and design. This project partakes of the museum's larger commitment, in parallel to both global and local discourses, to exploring our relationship to the environment through a series of projects in the fields of architecture and design, art and craft."
Efficient solutions to climate change concerns may be found on a local level, where the engagement of urban communities may prove to be effective in combating environmental damage. Cities can serve as laboratories for experimenting with solutions and lively hubs for the generation of new ideas, offering fertile ground for collaborations and initiatives. "Solar Guerrilla: Constructive Responses to Climate Change" addresses an approach involving multiple possibilities for climate-related actions, most notably in the context of individual cities.
The exhibition – and the English-Hebrew language book which is published by Hirmer Publishers – is organized into six thematic chapters/sections, whose titles are borrowed from contemporary discourses prevalent among active architectural firms or utopian architects, city planners and landscape architects, activists and the developers of various apps, the environmental departments of municipalities, technology companies, product designers and science-fiction writers.
Each chapter/section presents a professional approach – social, political, environmental, or technological – which promotes a different relationship with our planet:
1.5 to 2 degrees Celsius (addressing global warming)
SolarPunk (offering accessible sources of green and renewable energy to urban populations most in need)
Sponge City (cutting-edge, sustainable methods for managing potential floods and using the water to promote urban development; methods for creating potable water in arid areas)
Anti-Smog (strategies designed to reduce, or even eliminate, the emission of polluting gasses that contribute to the creation of smog)
Sunroof (exploiting solar energy as an efficient substitute for fossil fuels)
Passive House (voluntary building standard for energy efficiency in a building, neighborhood, district or entire city, which significantly reduces its ecological footprint.)
Cities can serve as laboratories for experimenting with solutions and lively hubs for the generation of new ideas, offering fertile ground for collaborations and initiatives. This project is concerned with cities as tools for instigating change. The exhibition features a range of possible initiatives adapted to specific geographical environments: some of them are currently being implemented in different cities around the world, others will be implemented in the future, and yet others will remain utopian suggestions.
Leading international architectural firms participating include, among others, WOHA (Singapore); Turenscape – Kongjian Yu (China); The Big U (New York and Copenhagen); Third Nature (Copenhagen); and Foster + Partners (London), as well as cooperation with, among others, MIT, the UN Climate Change Secretariat, American science fiction writer Kim Stanley Robinson, American environmentalist Bill McKibben and Israel-based Breezometer and SolarEdge Technologies.
Click here for a detailed digital press kit, including images with credit for free download.
Exhibition curator: Maya Vinitsky, Design and Architecture Department
Photo PR