Art & Culture
Details

Written by

Silvia G Golan
As The Fair Enters Its Second Decade, Fresh Paint 11 Launches With A New Format!
Fresh Paint 11, the largest and most influential annual art and design event in Israel, will take place between May 30th and June 3rd, 2019.
The fair will be launched with a fresh, new format: Fair and Gallery Weekend
In addition to the celebration of art and culture at Expo Tel Aviv,
a program of events and exhibitions will take place throughout Tel Aviv-Yafo,
providing a second platform to the annual art event.
The fair is supported by UBS, the world's largest wealth manager, and takes place in collaboration with the Tel Aviv-Yafo Municipality and Expo Tel Aviv.
The Fair – the Main Event:
From Thursday, May 30th to Monday, June 3rd2019, Fresh Paint returns once again to Expo Tel Aviv, presenting the fair's well-loved sections alongside exciting additions, including the Independent Artists' Greenhouse, Fresh Design, Mifal HaPais Design Greenhouse, a video and new media section, a thematic installation exhibition and projects for the community. This year will also see the launch of Fresh Paint Live – every day throughout the fair, between 17:00-20:00, Fresh Paint comes to life at several simultaneous locations, offering visitors extraordinary and exciting one-off experiences of live events and performances.
Gallery Weekend in Tel Aviv-Yafo - the Satellite Event:
From Friday, May 31st to Sunday, June 2nd, 2019, clusters of exhibitions and projects will be presented by leading galleries in Tel Aviv, in collaboration with museums, alternative venues, hotels, boutiques, and restaurants, opening their doors for a weekend in celebration of art and design in Tel Aviv-Yafo.
Fresh Paint, Tel Aviv, established by Yifat Gurion and Sharon Tillinger in collaboration with the content and creative production company Faza, is the largest and most influential annual art event in Israel. The fair is a meeting place for art lovers, the general public, artists, designers, and art professionals, and provides an opportunity to purchase artworks by the finest contemporary artists.
Every year, Fresh Paint offers a snapshot of the dynamic art and design scenes in Israel.
The fair is supported by UBS, the world's largest wealth manager, and takes place in collaboration with the Tel Aviv-Yafo Municipality and Expo Tel Aviv.
Further to being Partner of Fresh Paint since 2013, UBS has been actively collecting contemporary art for more than sixty years, has one of the largest corporate art collections, and is one of the foremost sponsors of cultural organizations in the global contemporary art area, in accordance with the company's long-held belief that the art of today provides inspiration and encourages innovative thinking.
Photos: Eyal Gaziel
Details

Written by

Silvia G Golan
Master Mentalist Lior Suchard Special Guest Star at the Eurovision Final
Lior Suchard, the world's top mentalist will perform a brilliant new act at the Eurovision Song Contest's live final and Green Room. The act was created especially for Eurovision 2019 which this year will be hosted in Tel Aviv and broadcast by KAN, the Israeli Public Broadcasting Corporation.
Lior Suchard is considered to be the world's top Mentalist. His mind-blowing performances of thought influence, miraculous prediction, and startling mind reading have made him the most sought-after mentalist on the planet. He entertains audiences all over the world, which have brought him a list of fans stretching from A-list Hollywood celebrities to heads of state and illustrious businessmen.
Leaving live audiences in awe all around the globe, Lior Suchard performs at the professional conventions of top Fortune 500 companies and has featured on primetime television on numerous occasions. Among his other projects, Lior has become a mainstay on The Tonight Show with Jay Leno, makes special appearances on The Late Late Show with James Corden and collaborated with singer Barbra Streisand during her latest tour.
On March 4th, Lior Suchard will have his third appearance on The Late Late Show with James Corden, creating a special musical mind-reading act in acknowledgment of his arrival to the Eurovision Stage in his home country – Israel.
Keep updated on KAN's Eurovision Twitter account (English): https://twitter.com/kaneurovision?lang=en
Lior Suchard's official Instagram account: https://www.instagram.com/liorsuchard/?hl=en
Eurovision's international online platforms:
https://www.instagram.com/eurovision/
https://twitter.com/eurovision
https://www.youtube.com/user/eurovision
https://www.facebook.com/EurovisionSongContest/
https://www.snapchat.com/add/EurovisionSong
https://eurovision.tv/
Eurovision 2019 will be broadcast by KAN, the Israeli Public Broadcasting Corporation, on 14, 16 and 18 May. The Eurovision Song Contest will be held for the 64th time and for the first time in Tel Aviv with the participation of 42 countries under the slogan 'Dare To Dream'.
Photo Gabriel Baharlia
Details

Written by

Buzzy Gordon
The Israel chapter of the Italian Academy of Cuisine (l'Accademia Italiana della Cucina) held its first meal of the year in the picturesque old port of Jaffa, on February 20, 2019, at the restaurant Sicilia.
The event was organized by Academy Delegate Cinzia Klein and Vice Delegate Sabrina Fadlun, with the collaboration of Ms. Jenny Innocenti. The dinner was prepared by Chef Udi Meiri; and during the course of the evening, Chef Emanuela Panke entertained the guests with an interesting quiz on Sicilian food.
The dinner menu comprised four courses, beginning with antipasti consisting of beef tartare bruschette, arancini al peperone and pizza margherita. These were followed by two pasta dishes served as primi: mushroom risotto, and linguine in a pesto sauce.
The secondi, or main courses, were two kinds of steak -- entrecôte and sirloin -- as well as fish: grilled sea bream. There were also two desserts: lemon cheesecake and tiramisu.
The red and white wines accompanying the meal were both from the Tomassi winery in the Piedmont region of Italy: Pinot Grigio, 2017, and Rompicollo di Poggio al Tufo.
Attending the dinner was a large delegation from the Embassy of Italy in Israel, including H.E. Ambassador Gianluigi de Benedetti and his wife Sabina; First Counsellor and Deputy Head of Mission Gianmarco Macchia;, First Secretary for Press and Political Affairs Francesco De Angelis; Mr. Francesco Meucci, head of the Office of Economic and Commercial Affairs; Mr. Marco Graziosi, the deputy head of the Consular Chancery; Defense Attaché Guido Cerioni and his wife Sarah; and Mr. Fabio Ruggirello, director of the Italian Cultural Institute in Tel Aviv
Additional distinguished guests in attendance were author Dr. Nessia Laniado, and food industry consultant Giordana Di Castro.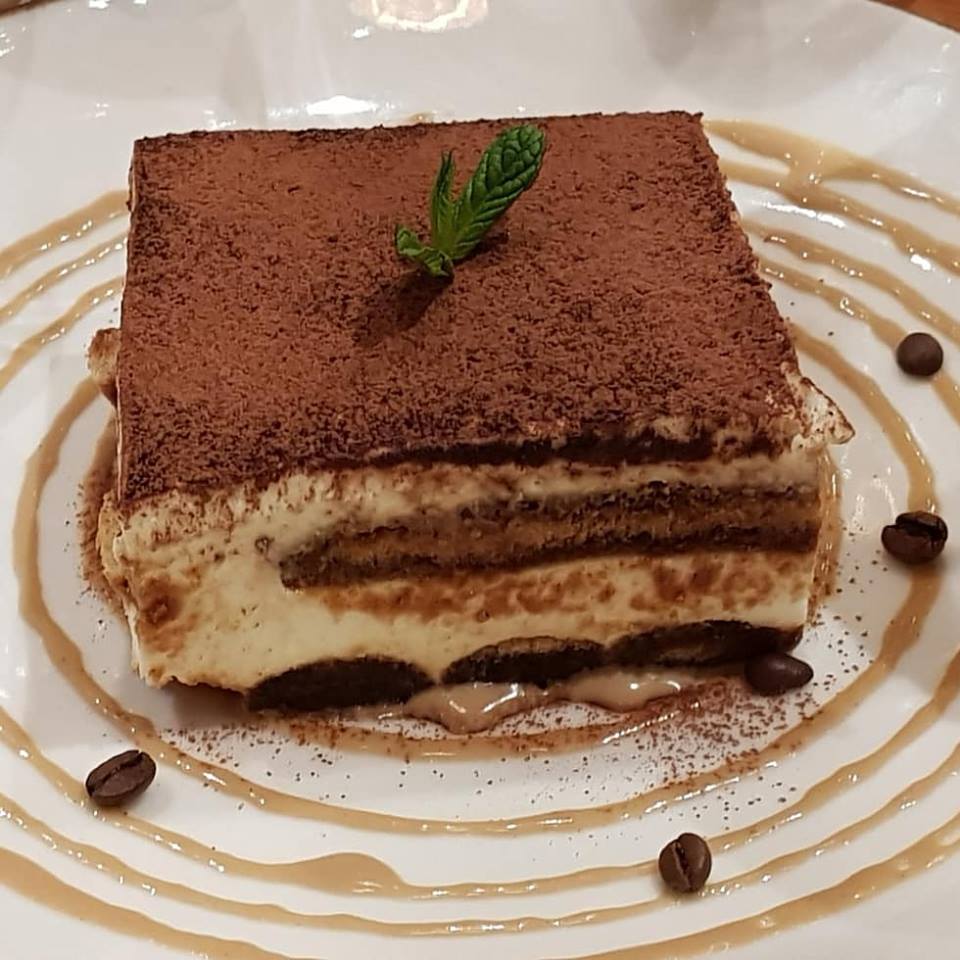 Photos by Silvia Golan
Details

Written by

Tel Aviv Yafo Muni
Marathon Winner: Demi Samuel Getachew
Winning Time: 2:14:30
The Tel Aviv Samsung Marathon took place on February 22, 2019. 40,000 runners participated in Israel's biggest sporting event of the year. 2,500 international participants from China, Germany, Poland, Russia, US, UK, Italy, France and more hit the city to take part in the Tel Aviv Samsung Marathon, including a large delegation of elite international runners attempting to break the marathon record and potentially win a prize of $40,000. The standing record was set in 2015 by William Kiprono Yagon from Kenya at a time of 2:10:30.
This year, the Tel Aviv Marathon took participants on a stunning 42km route winding its way through the beating heart of the city. Runners started at the Tel Aviv Expo in northern Tel Aviv and then followed the route through many of the city's most celebrated neighborhoods, including Sarona Market, Rabin Square and Old Jaffa - one of the most ancient port cities of the world. The route also took runners along the white sandy beaches of the Mediterranean Sea.
The Tel Aviv Samsung Marathon continued this year to support social and community engagement, and encouraged marathon runners to take advantage of their participation to raise funds for charity. This year- Samsung pledged to match each calorie burnt by the runners with a similar calorie-rich food product it will donate to families in need. The calories were calculated on screens throughout the track. For example, if 500,000 calories were burned in total, these will be converted into thousands of food products that together contain 500,000 calories.
Ron Huldai, The Mayor of Tel Aviv-Yafo: "The Marathon, currently celebrating its 11th year, has become an acclaimed International event, standing in line with the great marathons in the world. We welcome the 2,500 runners who joined us from abroad to participate in the unique experience that we create annually in the city."
The marathon heats:
Mini-Marathon for kids- 500m and 1km


*Marathon Photo Credit: Ronen Topelberg, Tel Aviv-Yafo Municipality)


Details

Written by

Weizmann Institute of Science researcher

Scientists are not generally required to display prowess in modern dance, but Dr. Roni Zohar of the Weizmann Institute of Science's Science Teaching Department recently showed her moves in an award-winning science/dance video. Her video placed first, over the weekend, in the social sciences category of the "Dance your PhD" contest held by Science magazine, published by the American Association for the Advancement of Science (AAAS). The competition, now in its 11th year, picks its winners from entries in which PhD students and former students describe their PhD subjects through dance, and it is judged in four categories – biology, physics, chemistry, and social sciences – by a panel of judges that includes scientists and figures from the world of the arts.
Zohar did not just use dance to interpret her work: Dance is an integral part of her research. She investigates ways of using movement to teach high school students basic concepts in physics. In the video, dancers pose in the bubble-like space at the top of the Institute's particle accelerator as Zohar weaves between them, waking them up; and 10thgrade students are filmed demonstrating such concepts as angular velocity and balance by walking in a line or leaning in various poses. Titled Movements as a Door for Learning Physics Concepts – Integrating Embodied Pedagogy in Teaching, the video describes Zohar's PhD research conducted under the guidance of Prof. Bat Sheva Eylon of the Science Teaching Department and Prof. Dor Abrahamson of the University of California at Berkeley. Zohar will soon be undertaking postdoctoral research into the phenomenon of movement in learning at the Institute under the guidance of Prof. Ehud Ahissar of the Neurobiology Department and Prof. Atan Gross of the Biological Regulation Department.
It helps us to understand that these rules were not useless discoveries, but are a part of the world around us
Dance has long been a part of Zohar's life. She studied dance in the Jerusalem Academy of Music and Dance at the same time as she was attaining her undergraduate degree in physics from the Hebrew University of Jerusalem. Her MSc, in Neurobiology, focused on motor control. Today, in addition to training science teachers' through the Ministry of Education, Zohar teaches classes in movement and improvisation. And this year, for the first time, she is leading a course on "movement, science, and learning" at the Feinberg Graduate School, the academic arm of the Weizmann Institute of Science.
Zohar was assisted in creating her video by a choreographer, Rotem Lev, and a movie maker and editor, Yael Leibovitz-Zand.
"When the learning material is not just on the board, it helps us to understand that these rules were not useless discoveries, but are a part of the world around us. Experiencing them reduces the fear of learning," explains one of the 10th-grade students at the end of the video.
Dr. Roni Zohar's research and this project are supported by the Maurice and Ilse Katz Center for Science Teaching; the Trump Foundation; the Edmond de Rothschild Foundations; and the Sandy Wall Endowment Fund for Science Teaching.