Art & Culture
Details

Written by

Silvia G. Golan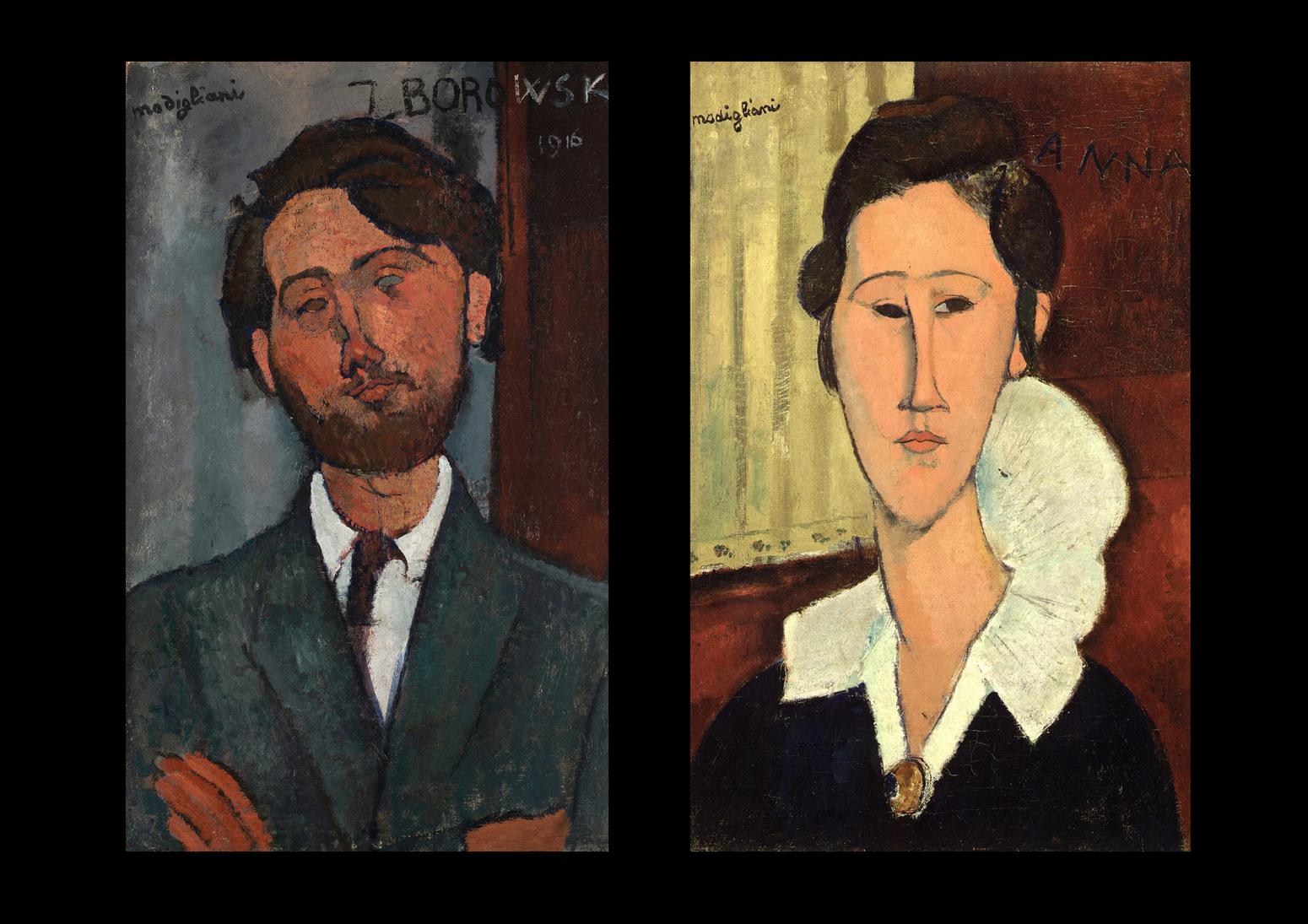 Tel Aviv Museum of Art presents an Special Exhibition - Guest Artist Amadeo Modigliani, among friends
Open from 11/5/21 till 1/9/21
The exhibition is supported by the Italian Cultural Institute, Tel Aviv, and the Italian Embassy in Israel; and is presented courtesy of the National Gallery of Modern and Contemporary Art, Rome, and The Israel Museum, Jerusalem

Amadeo Modigliani arrived in Paris from his native Italy in 1906, at the age of 21. It was a time of sweeping changes in Europe in all areas: Einstein's discoveries, Freud's psychoanalysis conferences, innovative technologies such as the cinema, and more. All of these gave rise to new social outlooks. In Paris, the bourgeoisie had sprung up, and the far-reaching urban changes that began about half a century earlier were being completed, transforming the city's cultural and leisure life. About a quarter of the city's population were immigrants from across the continent, seeking a new future for themselves, including a group of artists and poets that congregated in the Montmartre district, searching for new modes of expression to fit the modern Zeitgeist. Among these members of the avant-garde, Modigliani's dominant personality stood out.

When his frail health forced him to abandon his plans to become a sculptor, Modigliani focused on portrait paintings until the end of his short life (he died at the age of 36 from complications of tuberculosis aggravated by alcoholism and drug use). He had a penchant for painting portraits of individuals of the lower-middle-class fringes of society – and his immediate surroundings, which included many immigrants of different nationalities, offered a rich variety of characters as subjects. He used to sell his drawings in cafés or give them away in return for a drink

While Modigliani was well versed in French language and culture, he celebrated the fact that he was different and made a point of introducing himself with the words, "My name is Modigliani, and I am Jewish." In his artistic path, too, he developed his own unique style, quite distinct from those that prevailed among his avant-garde contemporaries. In his early years in Paris he often visited the Louvre, where he studied – through hundreds of sketches – ancient African, Egyptian, and classical Greek sculptures. Clear traces of these can be seen in the assured curved lines and facial features in Modigliani's early drawings in the Museum's collection. These continued to characterize his individual style even as a mature artist, when he painted many portraits of live models

On the centenary of Modigliani's death, his works are exhibited alongside the works of other artists – Chaïm Soutine, Moïse Kisling, Jules Pascin, and others – who were also active in Montmartre at the time, and shared ideas and influences. These artists, most of them Jewish, came to be known as the Paris School. The renewed encounter between them is aided by the figure of Chana Orloff (1888–1968), an esteemed sculptor also active at that time in Paris. She also played a key role in the founding of the Tel Aviv Museum, introducing Marc Chagall as an advisor to its founder, Meir Dizengoff. Selected fragments from her memories of this period, published in 1949 by Haim Gamzu – then the Museum's director – are presented to accompany the works. They invite us to return to the Paris of the early twentieth century, to observe the diverse figures that gathered in its streets and cafés, and to become acquainted with the spirit of the avant-garde period that gave rise to one of the greatest painters of the twentieth century
Details

Written by

Simon Wiesenthal Center
The Simon Wiesenthal Center to Mark Jerusalem Day with Special Moriah Films' Clip
In commemoration of Yom Yerushalayim (Jerusalem Day) this upcoming Monday, the Simon Wiesenthal Center's Moriah Films is proudly featuring a
clip from its acclaimed documentary, The Prime Ministers: The Pioneers, when Jerusalem was victoriously reunified in June, 1967.
This year marks 54 years since the Israeli army overcame Jordanian forces to capture the Old City of Jerusalem and reclaim the holiest site in Judaism, the Western Wall.
."The Prime Ministers: The Pioneers" can be streamed via iTunes and GooglePlay:
https://vimeo.com/420478013/400da98135
Amazon Prime Video: https://www.amazon.com/Prime-Ministers-Pioneers-Sandra-Bullock/dp/B07G2YJRTX/ref=as_li_ss_tl?ie=UTF8&linkCode=sl1&tag=multicom-20&linkId=9e65bb517095cc5ad0b7dc08f9f175a3&language=en_US
iTunes: https://itunes.apple.com/us/movie/the-prime-ministers-the-pioneers/id1367365502
GooglePlay: https://play.google.com/store/search?q=The%20Prime%20Ministers%3A%20The%20Pioneers&c=movies&hl=en_US
www.moriahfilms.com/film-library/the-prime-ministers-the.html
The Prime Ministers: The Pioneers
Featuring the voices of Sandra Bullock, Michael Douglas, Leonard Nimoy and Christoph Waltz
The Prime Ministers: The Pioneers focuses on 1947 and 1973 when Ambassador Avner worked with Prime Ministers Levi Eshkol and Golda Meir and (then) US Ambassador Yitzhak Rabin.
The Prime Ministers: The Pioneers, is the 13th release by Moriah Films, the Academy Award®-winning documentary filmmaking division of the Simon Wiesenthal Center. Based on the best-selling book by Ambassador Yehuda Avner, The Prime Ministers: The Pioneers takes the audience inside the offices of Israel's Prime Ministers through the eyes of an insider, Yehuda Avner, who served as a chief aide, English language note-taker and speechwriter to Levi Eshkol, Golda Meir, Yitzhak Rabin, Menachem Begin, and Shimon Peres.
The first of two parts, The Prime Ministers: The Pioneers focuses on Ambassador Avner's years working with Prime Ministers Levi Eshkol and Golda Meir and then US Ambassador Yitzhak Rabin and reveals new details about the Six-Day War, the development of Israel's close strategic relationship with the United States, the fight against terrorism and the Yom Kippur War and its aftermath.
Weaving a rich tapestry of history and personal testimonies, The Prime Ministers: The Pioneers brings some of the most important events of the 20th and 21st centuries to life. Starring the voices of Sandra Bullock as Golda Meir, Michael Douglas as Yitzhak Rabin, Leonard Nimoy as Levi Eshkol and Christoph Waltz as Menachem Begin, The Prime Ministers: The Pioneers is written, produced and directed by Academy Award®-winner Richard Trank and co-written and produced by two-time Academy Award®-winner Rabbi Marvin Hier. Grammy and Emmy winner Lee Holdridge composed and conducted the films' original score.
www.instagram.com/moriahfilms/
www.instagram.com/simonwiesenthalcenter/
twitter.com/moriahfilms
Photo and Video courtesy by the Simon Wiesenthal Center
Museum of Tolerance
Details

Written by

Silvia G. Golan
Tel Aviv Museum of Art will present the first-ever retrospective in Israel of renowned Japanese artist Yayoi Kusama
Ranked one of the ten biggest and best art exhibitions opening in 2021 around the world, an extensive retrospective of Kusama's work will arrive at Tel Aviv Museum of Art in November.
The exhibition will be presented at TAMA thanks to a collaboration with Studio Kusama in Tokyo and the Gropius Bau in Berlin, one of Europe's most important exhibitions venues, where it opens this week. Another extensive exhibition of the artist's work has opened recently in New York's botanical garden.
Tel Aviv Museum of Art will present the first-ever retrospective in Israel of renowned Japanese artist Yayoi Kusama (b. 1929), one of the most important contemporary living artists.
The monumental exhibition will offer an overview of Kusama's main creative periods over the past 70 years, with some 200 works and four Infinity Rooms (unique mirror installations) – including several new works realized for the first time. Spanning almost 3,000 m² across the Museum's two buildings, in six galleries, the scale of the exhibition is unparalleled.
Yayoi Kusama is among the world's most popular artists, and can be considered a "global brand" herself. Even in her nineties, her looks are unforgettable: red wigs, witch's hats, sorcerer's robes,and polka-dot clothing have become synonymous with the Japanese artist. Kusama is the most-tagged artist in social media and her work is uniquely suited for our Instagram and selfie age. Hundreds of thousands of people photograph themselves in her unique installations and share the results under hashtags like #YayoiKusama or #InfiniteKusama. Celebrities like Katy Perry or Adele even preformed inside her artworks.
Kusama is well known for her commercial collaborations with luxury brands. Her partnership with Louis Vuitton in 2012 dramatically increased awareness of her work and her personal narrative.
Kusama's works are exhibited around the world in leading museums, galleries and public spaces, enjoying wide press coverage. A major retrospective of her work traveled in 2011 and 2012 to the Whitney Museum in New York, the Tate Modern in London, the Centre Georges Pompidou in Paris, and the Reina Sofia Museum in Madrid. In addition, she has had large-scale solo exhibitions in Mexico, Brazil, South Korea, Taiwan and Chile, among others. In the past seven years, more than five-million museum visitors have queued for a brief glimpse of (and selfie with) the work of Yayoi Kusama.
The exhibition in Israel is curated by Dr. Stephanie Rosenthal, Director of Gropius Bau, and Suzanne Landau, former Director and Chief Curator of TAMA.
Tania Coen-Uzzielli, Director of the Tel Aviv Museum of Art: "We are proud to host this extensive retrospective of Yayoi Kusama's work. Particularly now, in the post Covid-19 period with all its difficulties, the public thirsts for exciting quality experiences. The presentation of this monumental exhibition in Israel, in collaboration with other museums around the world, will allow the Israeli public to enjoy a unique international cultural event. The first-ever retrospective in Israel of this renowned Japanese artist will continue to establish Tel Aviv Museum of Art's standing as one of the foremost art venues in the world."
Suzanne Landau, curator of the exhibition: "The art of 92-year-old Yayoi Kusama, which thrills millions of people around the world, encompasses drawing, painting, sculpture, installation, performance, cinema, and fashion. Her entire oeuvre is mesmerizingly powerful, impressive and pleasurable at the same time. The presentation of her retrospective at the Tel Aviv Museum of Art is definitely a unique event of historic magnitude."
Facebook
https://m.facebook.com/tamuseum/
@tamuseum
Instagram
https://instagram.com/telavivmuseumofart
@telavivmuseumofart
Photo PR
@tamuseum
Details

Written by

Tel Aviv University
Google and Tel Aviv University launch 'AI for Social Good' - a program promoting beneficial multidisciplinary research in Artificial Intelligence
Ø The program aims to support research and collaborations in Data Science and Artificial Intelligence that can contribute to major social issues faced by humanity today.
Google and Tel Aviv University recently launched a program for promoting AI-related multidisciplinary research for the benefit of society. The program aims to support research and collaborations in Data Science and Artificial Intelligence, that can advance humanity by addressing focal social issues on the global agenda. It was launched within the framework of TAD, the TAU Center for Artificial Intelligence and Data Science, established in February and headed by Prof. Meir Feder of the Iby and Aladar Fleischman Faculty of Engineering.
The three-year program was launched at a recent ceremony at TAU, announcing 10 winners - out of 27 proposals submitted in response to TAU and Google's joint call. Seven of the winning projects are supported by Google. The grant winners, whose projects address different aspects of AI for Social Good, include researchers from a wide range of disciplines: Zoology (Faculty of Life Sciences), Electrical Engineering, Economics, Statistics, Communication Disorders, Biblical Studies, Earth Sciences and Computer Science, Sociology and Anthropology and more.
TAU President Prof. Ariel Porat, who aims to establish 'bridges' between the different disciplines studied at TAU, said at the ceremony: "I share a common vision with Prof. Yossi Matias. We believe that AI researchers can benefit significantly from collaborations with researchers in the social sciences and humanities, just as the latter benefit from new developments in AI. I am very happy about our partnership with Google. I look forward to seeing its fruits and hope to expand it further in the future."
Prof. Yossi Matias, VP at Google and Managing Director of Google Center in Israel, spoke of AI technologies and how they are already improving our lives dramatically: "AI already has great impact in various areas. We are delighted for this opportunity to harness the power of AI for social good and for science. Google is especially happy about its work on beneficial and even lifesaving products, such as the worldwide project for accurate flood forecasting, a technology enabling the hearing-impaired to conduct phone conversations, and studies on the use of AI to enhance disease diagnosis."
Prof. Matias thanked Prof. Porat, Prof. Meir Feder, Head of the TAD Center, and all other partners in the initiative. He spoke of the special opportunity to generate collaborations between researchers, and noted that he is a great believer in connections between different disciplines. "There are some deep and fascinating research questions associated with AI in many different disciplines, creating substantial opportunities for collaboration. Good things happen when different ideas and different approaches come together."
The joint venture will include a joint seminar on Machine Learning (ML), led by TAD Director Dr. Shimon (Moni) Shahar and Dr. Deborah Cohen, a scientist at the new Google Center in Israel.
Prof. Meir Feder emphasized that "the AI revolution is expected to impact every aspect of our lives, from drug development and data-based personalized medicine, to defense systems, financial systems, scientific discoveries, robotics, autonomous systems and social issues. In addition, it is very important to train human capital in this area, and therefore the Center will provide every student at TAU with a basic AI education. TAU is special in having researchers who specialize in basic science and AI, as well as researchers who apply AI in the humanities and social sciences. We are happy that Google has decided to join forces with TAU in this important matter. The collaboration with Google will enable utilization of the power of AI and Data Science, channeling it toward the benefit of society."
Image:
(Left to Right): Prof. Yossi Matias, Prof. Ariel Porat, Prof. Meir Feder & Prof. Tova Milo (The Dean of the Faculty of Exact Sciences, Tel Aviv University).
Credit Photo: Tel Aviv University.
Details

Written by

Silvia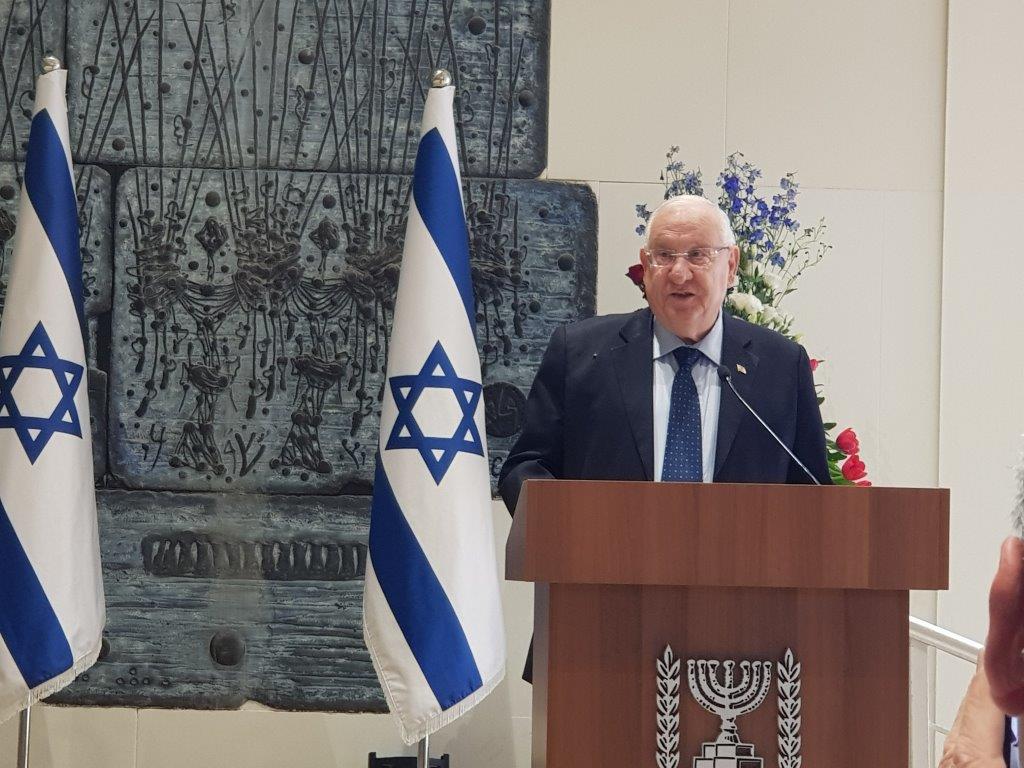 President of Israel Reuven (Ruvi) Rivlin today, Friday 2 April / 20 Nissan, sent a letter to His Holiness Pope Francis I for Easter, wishing the Holy Father and Christians around the world his greetings for the holy days of Easter.
President Rivlin's letter in full:
"Your Holiness,
From Jerusalem, the city of G-d, I send you my warm greetings for the holy days of Easter.
Unfortunately, this is now the second year that we celebrate our holy days under the shadow of the Covid-19 pandemic. This pandemic has proved conclusively that the borders between countries area artificial, as the sickness does not differentiate between nations or between the followers of different religions.
I believe this has reinforced our awareness of the importance of cooperation, of the values of brotherhood, humanity, mutual trust and help. We are proud that our vaccination operation here in Israel reaches all the residents of our country, followers of all faiths and to members of all communities.
We are also cooperating with our neighbors in the region, the Palestinians and while we are emphasizing that our lives are shared together.
The Abraham Accords bring a lot of hope and a special opportunity for an era of peace, stability and cooperation to our region, and I hope our Palestinian neighbors would seize this unique opportunity as well.
Your Holiness, may I say how much I valued the message you sent, via the pilot, as you flew over Israel on the way to your visit in Iraq, last month. May the gift of G-d for harmony and peace will reach all.
And finally, as my term as president comes to and end soon, I hope we will have an opportunity to meet once again to reiterate my commitment to the connections of Israel and the Holy See to the freedom of religion in the Holy Land and to the advancement of the Land of Monasteries project.
Please accept, Your Holiness, the assurance of my highest considerations."
Copy of President Rivlin's letter to the Pope
President photo credit Silvia Golan ( from 28 November 2018)