Science & Technology
Details

Written by

Rambam Health Care Campus
In recent weeks, two extraordinary stroke cases were successfully treated at Haifa's Rambam Health Care Campus, thanks to a unique, time-saving "Red Carpet Treatment."
The first patient, a 93-year-old woman, made history as the oldest stroke victim in Israel to successfully undergo mechanical thrombectomy to remove the blockage in her brain. Admitted to Rambam, she received the fast-track Red Carpet Treatment for suspected stroke patients under the supervision of Professor Gregory Talman of the Department of Neurology and Dr. Yaakov Amsalem, Director of the Interventional Neuroradiology Unit. One day after surgery the patient was fully functioning and laughing with her family.
In the second case, a 67-year-old Gazan woman was at Rambam visiting her grandson when she suffered a stroke. Seeing that something was terribly wrong, the boy called for help. Upon transferring her to the emergency department it was learned she had suffered an ischemic stroke with a total blockage of the artery that supplies blood and oxygen to the left side of her brain. For her too, a mechanical thrombectomy was considered the best approach.
"The patient was lucky to be here when she had the stroke," said Dr. Amsalem. "Time is a critical factor, and the needed treatment she needed just happened to be available. From the moment she reached our emergency department to the time the blockage was cleared, an hour and 15 minutes passed—record time for patients like this."
Mechanical thrombectomy is a complex and delicate procedure. A catheter is guided to the blockage site, and the thrombus is "captured" and removed by means of a specially fitted stent. This treatment is available in only six hospitals in Israel—Rambam is one of them. This procedure is yet another example of how state-of-the-art interventional approaches are transforming the standard of health care and saving precious lives.
Photo : Inessa Azarov and Prof. Gregory Teleman by Pioter Fliter
Details

Written by

Silvia G Golan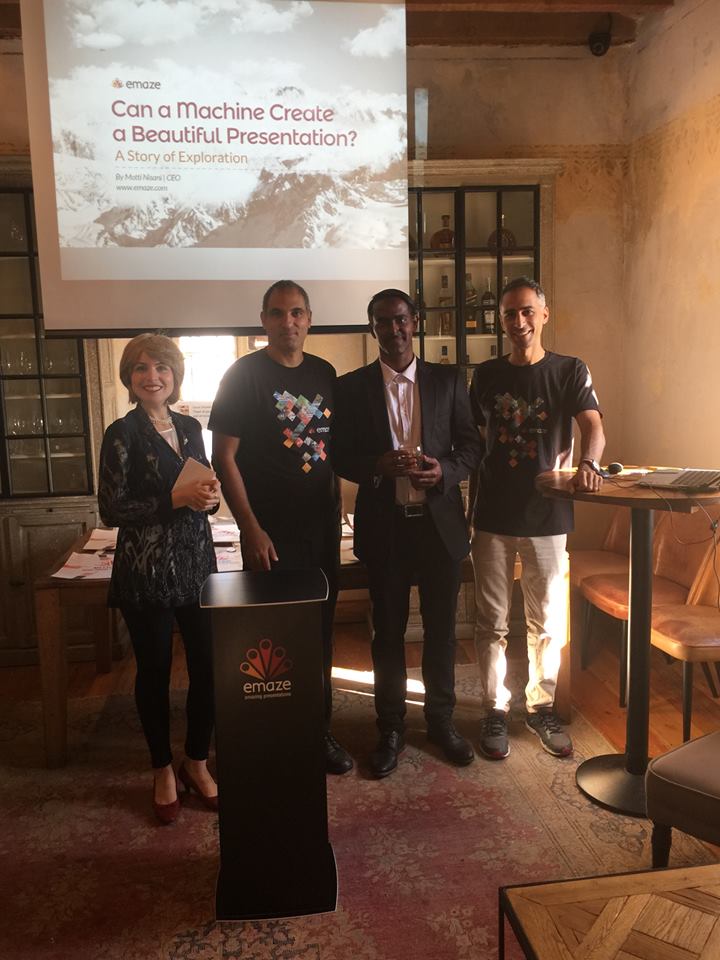 Israeli Startup Emaze Challenges PowerPoint and Releases the Next Generation of Presentations
Advanced Tool for Automatically Transforming PowerPoint Slides into Beautifully Designed Presentations in Just Minutes
Tel-Aviv, October 15, 2015 - Everyone who presents before an audience knows the difficulties involved in creating a presentation that will impress your audience and convey your message in a compelling manner. Certainly, the templates offered by PowerPoint fall short with their limited and uninspiring designs.
Israeli startup emaze aims to solve this problem with it's new feature, Automaze, which enables users to transform PowerPoint slides into well crafted and beautifully designed presentations – in just a few minutes. The Automaze feature, based on advanced algorithms involving Big Data and Machine Learning, scans the text and photos in the PowerPoint slides and offers a visually stunning version that is best suited to the content of the slides. With this new technology, everyone can present like a pro with an elegant, impressive presentation- created in just minutes with no additional design required.
In addition to Automaze, emaze offers innovative presentation making capabilities such as the ability to add in gifs, media, live data, hyperlinking, and more. Video, pan and zoom and 3D transitions, guide your audience through a fascinating visual journey that captures the essence of your narrative.
In addition, these presentations can be shared easily via social media, thereby transforming into valuable marketing tools. Each presentation can also be tracked based on how many views it received, where those views occurred, and further segmentation options to meet the needs of each user.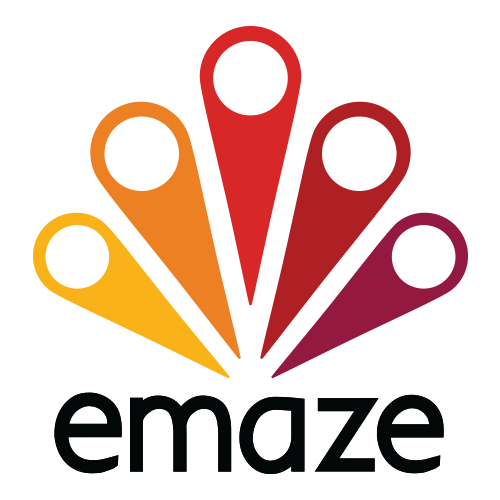 How does it work?
The user enters emaze through the website and uploads their existing PowerPoint presentation and chooses from any of their designer templates. Automaze technology scans the contents of the Powerpoint presentation and then utilizes its extensive database of 10M presentations to beautifully redesign the original presentation. Within minutes, the user receives their new and improved version.
Motti Nisani, the founder and CEO of emaze, notes that "we all have occasion to present before some kind of audience – students, investors, potential clients, etc., and we spend hours, even days, designing a presentation that will convey our message and make the desired impact. But, at present, there is a gap between the boring templates offering by PowerPoint and the compelling content that we create. emaze bridges that gap by enabling us within seconds to transform our PowerPoint slides into fantastically designed emaze presentations that captivate audiences by bringing them into our story through dynamic, state-of-the-art features. All of this is possible without any design skills and within literally a few blinks of an eye. In a world in which more than 30 million slide presentations are created every single day, we're striving to be the Wix of the presentation universe and to set the industry standard for years to come".
Is there a cost?
emaze is available for free, or with premium upgrades, available to individuals at a cost of $9 a month, or $14 a month for businesses.
emaze currently operates out of The Time accelerator, is led by advertising executive Ilan Shiloah, and has 11 employees.
Photo Silvia Golan
Details

Written by

Tel Aviv Municipality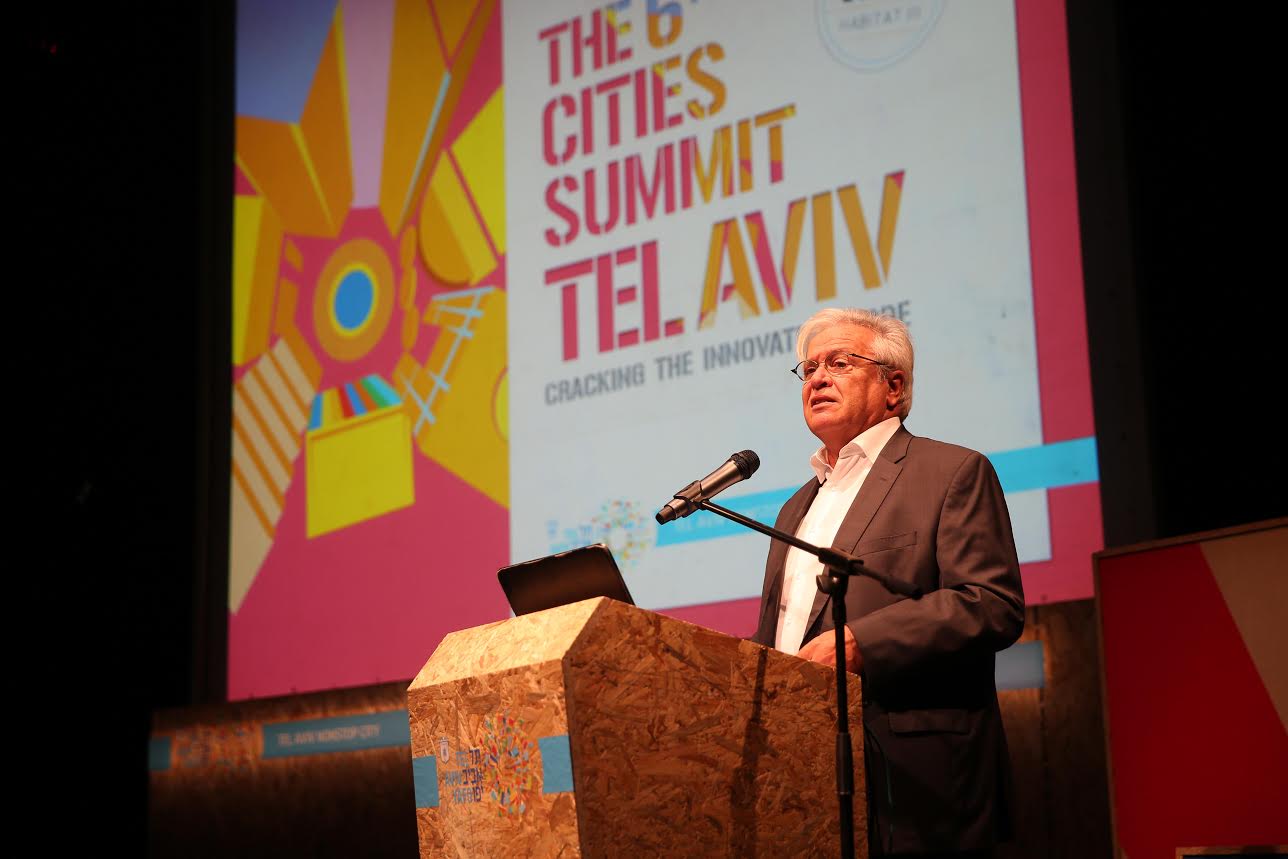 Tel Aviv Selected to Host First Meeting Leading Up to UN Habitat III Conference

Bustling Israeli Metropolis to Host First of Seven Thematic Meetings at the Cities Summit Tel Aviv; Sharing Expertise on 'Smart Civic Engagement' as Part of the United Nations Conference on Housing and Sustainable Urban Development (Habitat III)
Last week, Tel Aviv hosted the first of 7 thematic meetings leading up to the UN Conference on Housing and Sustainable Development (UN Habitat III). Held every 20 years, this is the third conference of its kind, aimed at reinvigorating global commitment to sustainable urbanization. Chosen as the Smartest City in the World in 2014, Tel Aviv was selected as the host for a thematic meeting on smart civic engagement as a beacon of civic participation and technological innovation.
Dr. Joan Clos, Executive Director of UN-Habitat and Secretary-General of Habitat III, hosted and participated on several panels, and held meetings with Tel Aviv Mayor Ron Huldai, along with Deputy Mayors and civic officials from around the world brought together at Tel Aviv's Cities Summit conference. Among the key questions he asked centred on the role national governments, municipal departments and technology have in promoting civic engagement.
"Civic engagement must be a key topic of the New Urban Agenda, as in order to achieve equality and accountability in cities we need civic engagement to become real. I thank the city of Tel Aviv for hosting the first Thematic Meeting towards Habitat III and for inspiring the global discussion through its innovative urban solutions", stated Dr Clos.
The Tel Aviv Municipality has spearheaded several initiatives built around the principle of engaging with its residents and leveraging their input to improve urban life in the city. Various projects have been implemented such as the shared workspaces for example the Library and Atidim 7 where entrepreneurs can work in an interactive environment. Other initiatives include the The App2u competition which opens city databases to the public for crowdsourced solutions, as well as providing free Wi-Fi across the city. These initiatives have all fostered a climate where partnerships between citizens, businesses, third sector organisations and the municipality grow and evolve at an impressive rate.
"At the heart of our understanding of the concept of 'smart cities' is not necessarily the newest or most expensive technology, but rather, stripping away the barriers between the municipality and the residents to create an era where information is free-flowing, and the city is responsive to the needs of its residents," said Hila Oren, Founder & CEO of Tel Aviv Global.
The Cities Summit Tel Aviv is a conference run by the Tel Aviv-Yafo Municipality, which aims to address all the crucial factors that are facing urban administrators in today's complex digital world. With the goal of contributing to the city and optimizing its potential to the fullest extent, the Tel Aviv-Yafo Municipality invites entrepreneurs, politicians, city counsellors, and other senior urban administrators to join forces and come together for an opportunity to share their experiences on how to promote innovation in their cities, while engaging a broader audience in both the public and private sectors.
The Habitat III Advisory Board will discuss the inputs and recommendations gathered during the event in Tel Aviv, and issue a final declaration. This will constitute an official document to be used to feed discussions and member states negotiations leading to the formulation and agreement on the global new urban agenda. The Tel Aviv Declaration on Smart Civic Engagement will be published on 20th September, after considering contributions by partner's constituent groups from the Thematic Meeting.
Photo by Ori Taub.
Picture of Dr. Joan Clos – the Executive Director of UN-Habitat,
http://unhabitat.org/about-us/the-un-habitat-secretariat/our-executive-director/
Details

Written by

Silvia G Golan
WATEC 2015: 13-15 OCT- Water Technology and Environmental Control

Water Technology and Environmental Control Exhibition and Conference at the TLV Convention Center
WATEC- taking place at the Israel TLV Convention Center on October 13-15, 2015 will be bringing together Israeli & international business executives, water utility engineers, political decisions makers and leading researchers to foster substantive debate and insights, on the key issues facing the world's water and ecological systems. WATEC 2015 promises to be a premier showcase for the most advanced technologies and solutions from Israel and around the world.
The unique exhibition will present state of the art Israeli technological innovations in the fields of water and environmental control. Among the companies presenting are companies that have been appropriated by large international consortiums, others that have shown impressive success in penetrating and developing worldwide markets, as well as young startup companies. Having coped with decades of water shortages has afforded the State of Israel tremendous accumulated experience for developing unique solutions for issues such as Water management, Wastewater and water treatment, Desalination, Water security, and Drip irrigation.
The Israeli water market is internationally recognized as highly developed, having benefited from many years of experience in managing scarce water resources. Moreover, the national industry is widely regarded as a nexus of world-class expertise in the water field.
WATEC presents the perfect opportunity to hear from and meet a range of growing water, energy & environment companies seeking a combination of partners, investment and professional services to develop their companies.
http://watec-israel.com/Preliminary-Program
http://watec-israel.com/Meet-the-Speakers
Website : http://watec-israel.com/
Photo : Watec PR
Details

Written by

MFA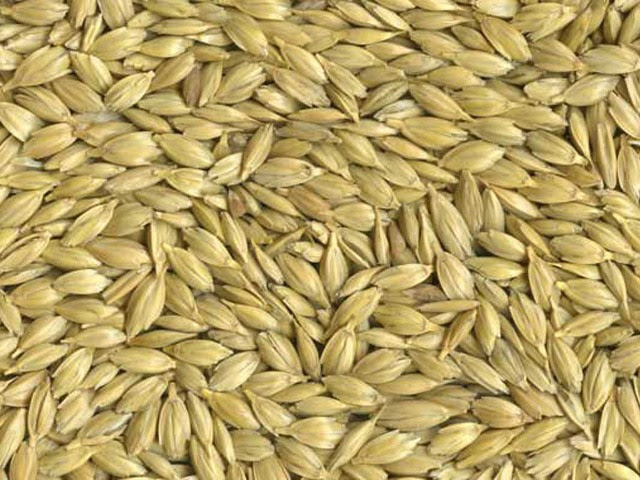 A joint team from NRGene and Tel Aviv University has completed the mapping of the wild Emmer wheat genome in just one month, giving a significant boost to global research into crop improvement, improving global wheat yields and helping combat the world food crisis.
Wild Emmer, the progenitor of today's durum and bread wheat varieties, was one of the first crops to be domesticated about 10,000 years ago in the Middle East. According to Dr. Gil Ronen, CEO of NRGene, "Mapping the Emmer genome in Israel brings everything full circle. Aaron Aaronson identified the variety in Rosh Pina in 1906 and proved that Emmer wheat was the basis for the development of cultivated wheat."
Dr. Assaf Distelfeld and other scientists at Tel Avi University have been working on wheat improvement for more than 10 years. "Mapping Emmer wheat is critical to global wheat research as it is the direct ancestor of cultivated wheat," said Dr. Distelfeld, head of the Emmer wheat consortium. "With a genome map of Emmer wheat, scientists at universities, global seed research centers, and the major seed companies will be able to breed seeds with higher yields, better disease resistance, and more adaptability to extreme growing environments, such as drought or extreme heat conditions."
For example, wild Emmer wheat is rich in nutrients such as iron and zinc, and can be naturally crossed with cultivated wheat. Transferring this trait to bread could reduce malnutrition among those whose diet is based on this staple crop.
"The repercussions of the mapping will be felt around the world," continued Dr. Distelfeld. "Scientists will now be able to identify key genes in the Emmer wheat and introduce them into commercial wheat via classical breeding, creating hardier varieties across environmental conditions, ultimately increasing the global food supply."
Researchers participating in the program represent leading universities in Israel and across the globe, including Tel Aviv University, Hebrew University, Weizmann Institute of Science, University of Haifa, Ben Gurion University, and the Volcani Institute for Agricultural Research in Israel; United States Department of Agriculture; University of California, Davis; University of Illinois; University of Minnesota; University of New Hampshire; Sabanci University in Turkey; and IPK and MIPS research institutes in Germany.
NRGene, located in Ness Ziona, Israel, is a genomic big data company developing cutting-edge software and algorithms to reveal the complexity and diversity of plants and animals for the most advanced computational breeding. NRGene tools are already been employed by some of the leading seed companies as well the most influential teams in academics and NGOs.
Emmer wheat (Triticum dicoccon)
Copyright: U. S. Department of Agriculture