Science & Technology
Details

Written by

Technion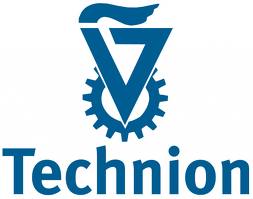 Technion ranked 31st in the world in the U.S. Academy of Inventors index

The Technion received approval for 65 patents in the U.S. in 2014, the most of any Israeli university.
The rankings list of the National Academy of Inventors, founded in the U.S. in 2010, ranks the Technion in 31st place in the list of universities around the world, based on the number of patents approved in the U.S. in 2014. The Technion, with 65 approved patents last year, ranks above well-known universities such as Yale, Duke, Rutgers, USC (University of Southern California) and Tokyo University, as well as all the other Israeli institutions that placed in the rankings: Tel Aviv University (43rd place), the Weizmann Institute (52nd place) and Hebrew University (73rd place). The top-ranked university is MIT, which advanced from second place in 2013, with 453 approved patents in 2014.
A few of the patents registered by the Technion and approved in 2014 are: medical scaffolding; a system for monitoring air passage in the lungs; a system for the rapid imaging of the macula; non-friction molecular engines; an innovative device for separating oxygen from air; silicon-air batteries; and assessment for the early diagnosis of growths in the large intestine.
Prof. Wayne D. Kaplan, Technion's Executive Vice President for Research, congratulated the researchers, senior staff and students on this impressive achievement.

"The commercialization of inventions and the registering of patents are strategic goals for us, connected with strengthening the ties between academia and industry. The Technion invests significant resources in these matters, and the Technion's patent registration department, headed by Ofir Alon, is doing wonderful work. We will continue to strive to translate research into finished technology and to bring inventions from the lab to the market."
Benjamin Soffer, director of T3―Technion Technology Transfer Office, which houses the patent registration department, said that this impressive accomplishment is "an expression of the Technion's tremendous openness to innovation and to the balance between the entrepreneurial spirit and excellence in academia and research. In the past few decades the Technion has been constantly increasing the entrepreneurial component in training students, with the intention that at the end of their studies the students will be equipped not only with scientific and engineering tools, but also with the managerial and entrepreneurial skills that will enable them to 'invent their own workplace' and not only to find jobs as salaried employees in existing companies."

In many instances, the approval of a patent is the preliminary stage to the commercialization of technology or an invention. In the commercialization field, too, the Technion has made impressive strides: Within less than a decade, revenues from commercialization have jumped from $10.7 million annually (in 2008-2009) to over $30 million (2014-2015).
"It's important to take into account that the Technion's research budget, $135 million a year, is very low compared to the other universities and is only 8% of the MIT's research budget. If the universities were ranked based on their revenues from commercialization relative to their research expenditures, the Technion would be in third place, behind Princeton and New York University," said Soffer.
The Technion Technology Transfer (T³) office operated in the framework of the Technion Research & Development Foundation, and is responsible for the commercialization and protection of intellectual property developed by the Technion. One of the outstanding successes in this field is the commercialization of Azilect, a drug developed in cooperation with Teva Pharmaceuticals, based on research by professors Moussa Youdim and John Finberg. Sales of this drug top $400 million annually.
T3 manages holdings in some 50 active companies and over the past three years, the Technion's portfolio companies have raised over $250 million in investment capital. These companies include Argo Medical Technologies (which develops exoskeletons to help the disabled to walk); Applied Immune Technologies (a drug development company specializing in T-Cell Receptor-Like, TCRL, antibodies); Accellta (media and cell cultures for the stem cell industry), Sealantis (tissue adhesive); Avraham Pharmaceuticals (drugs to slow the progression of Alzheimer's and mild cognitive disorders), Corindus (robotics technology that enables cardiologists to perform remote catheterization), VibeSec (information security on web-based telephony), NanoSpun Technologies (smart fibers), ElMindA (imaging system for neuron network activity in the brain and treatment based on network stimulation) DigiFlex (products for the printing industry and industrial processes) and Regentis (gel for regenerating tissue).

The department is responsible, among other things, for the management of the Technion's patent portfolio, which has over 780 applications for patent registration.
For the full list of the rankings: http://www.academyofinventors.com/pdf/NAI-IPO-Top-100-Universities-2014.pdf
Details

Written by

Cybersecurity Conference
Israel's Defense Minister Ya'alon at 5th Annual International Cybersecurity Conference: "Cyberspace enables attacking other nation states without (leaving) a footprint"
5th Annual International Cybersecurity Conference concludes today at Tel Aviv University

In his speech, given today at the 5th Annual International Cybersecurity Conference Tel Aviv University, Moshe (Bogie) Ya'alon, Israel's Minister of Defense, discussed Israel's cyber capabilities.

"Last summer, during Operation Protective Edge, Israel was attacked in the cyberspace by a state, Iran, by terrorist organizations, and by individual hackers. No significant damage was caused because we were ready for this threat."

"The cyberspace is a combative arena of its own accord, including intelligence gathering, attack and defense. Some believe that cyber warfare is reserved for nation states but reality proves that terror and criminal organizations operate in it as well, in addition to individual hackers. It is a space in which the attacker can achieve substantial achievements in relatively low cost. In order to understand potential enemies intelligence must be gathered."

"The cyberspace obviously created opportunities to attack our enemies. Just as the enemy can attack our systems, we can attack theirs. Cyberspace enables the attack of another nation state in offensive action, even reaching victory without leaving any fingerprints, even if it is suspected. We are already there; we are not talking about some distant future. We have experienced this in Israel's day to day actions against its enemies."

"A state that is being attacked by another nation in the cyber space must be able to recognize who attacked it. Therefore, gathering of intelligence is essential to the ability of launching a retaliatory attack and to deter further aggressor actions."

"For example, it is possible to attack a hospital and disable its systems in cyber warfare, which obviously raises moral and ethical questions just like in any other attack. When facing enemies that do not respect moral and ethical rules, as we have recently seen in Operation Protective Edge – despite the biased and hypocritical reports – we as a state first and for all observe our ethics, laws and international laws."

"But other enemies could attack our citizens indiscriminately; a terror organization could attack a hospital. Facing the flourishing of radical Islam worldwide, nations must be prepared to defend themselves in the cyberspace."

"It is possible in cyberspace to easily copy from one arena to the other. Criminal cyber activity is bigger worldwide than drug activity. Criminal fighting strategies are being used in the war against cyber terrorism."

"Terror warfare requires international cooperation, and the Western states have decided to enhance their intelligence gathering efforts. Israel has recognized the importance of this field and invested in it to the point it is a superpower. Facing the changes in this field and the growing threats, we have reached today the point of establishing the cyber core in the IDF. Initially we have focused on intelligence, security and defense. The situation today requires an organizational change and the new cyber corps will be responsible on both defense and offense."

In the opening of his speech, Ya'alon commented on current affairs. "We have experienced this morning once again missiles fired from the Gaza strip," said Ya'alon. "We see again internal conflicts in Gaza, and unfortunately, as Hamas is attempting to establish its sovereignty others fire as us in response. We obviously see Hamas as responsible for missiles launched at Israel's territories, and we have immediately responded with the destruction of the missile launcher and have decided to cancel some of the reliefs to Gaza inhabitants that were related to the Ramadan. This reality is completely unacceptable and we will continue to act in a firm and responsible manner to ensure the continuation of the quiet."

On the issue of the Druze outlaw attack on IDF ambulance carrying Syrian wounded refugees in the Golan Heights, Ya'alon said: "We understand the feelings of Israeli Druze and their worry for the faith of their brothers in Syria. We will not allow to be dragged to a war that is not our own. We will continue providing humanitarian aid to children, women and wounded arriving at our borders because these are our values. No other party will determine our policy."

The 5th Annual International Cybersecurity Conference runs through today at Tel Aviv University. Click here for the complete schedule.

The conference is held by the Blavatnik Interdisciplinary Cyber Research Center (ICRC) and the Yuval Ne'eman Workshop for Science, Technology & Security at Tel Aviv University in cooperation with the Israeli National Cyber Bureau, Prime Minister's Office.

For more information and updates log onto: http://sectech.tau.ac.il/cyberconference15/
Photo provided by Cybersecurity Conference
Details

Written by

Technion
The Illuminated Heart : A recent Technion study describes a novel optogenetic approach for pacing and resynchronizing the heart in case of heart rhythm disorder
Technion researchers have developed a new approach for the treatment of abnormal heart rhythms by using a light based therapy. This technology has been reported in the journal Nature Biotechnology. The study was conducted at the laboratory of Professor Lior Gepstein from the Rappaport Faculty of Medicine and Research Institute at the Technion. Professor Gepstein is the director of the Department of Cardiology at Rambam Health Care Campus.
Abnormalities in the function of the heart's pacemaker cells or electrical conduction system can lead to an abnormally slow heart rate, or lead to a decrease in the hearts' pumping efficiency by delaying the transmission of electrical signals. In either case, the underlying electrical disease can result in negative and serious consequences for patients including weakness, dizziness, fainting, worsening heart failure symptoms and even the risk of death. The conventional medical treatment used today relies on the implantation of an electronic pacemaker, which corrects the dysfunction of the natural pacemaker mechanism using electrodes inserted into various areas of the heart. Electronic pacemakers however have many limitations including the risk of infection and the need for repeated invasive surgical procedures for implantation, manipulation, and battery replacements. Furthermore, clinicians are limited by the number and locations of the pacing wires used, and patients are at risk for a decline in heart function since pacemakers cannot re-create the normal electrical activation pattern of the heart. Perhaps most importantly, children who require pacemakers quickly outgrow their pacemaker wires and thus require repeated and invasive interventions over time.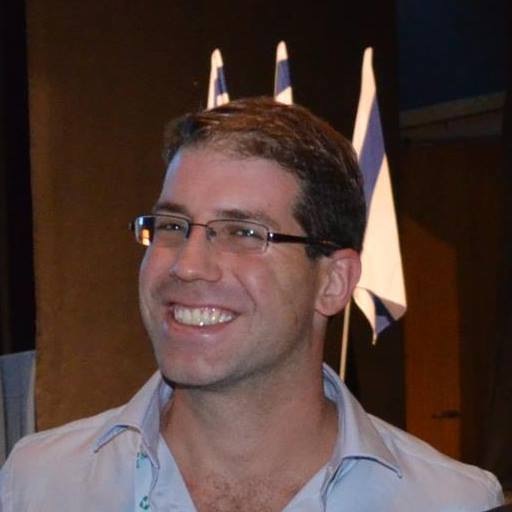 In light of these disadvantages, many researchers are working on developing biological alternatives to the electronic pacemaker. This article describes a study that examines the use of the optogenetic approach for the treatment of abnormal heart rhythms. The study was conducted by Dr. Udi Nussinovitch as part of his PhD work in Professor Gepstein's laboratory at the Technion. Dr. Nussinovitch is currently an intern at the Department of Internal Medicine at Rambam.
The optogenetic technology employed allowed researchers to selectively activate light-sensitive proteins (such as the ion-channel ChR2, first identified in algae), which were overexpressed in excitable cells (such as nerve or muscle cells), in an attempt to modulate (either augment or suppress) their electrical activity. Optogenetics has become an important tool in brain research and the current study is the first to translate this important innovation to pace and resynchronize the heartbeat.
In the study, conducted in rats, the researchers first directed a beam of blue light at an area in the heart where the light-sensitive genes were delivered. This resulted in effective pacing of the heart at different rates as dictated by the frequency of the blue light flashes applied. Subsequently, a more advanced experiment was conducted, in which various locations in the rat hearts expressing ChR2 were activated simultaneously by light, resulting in improved synchronization of the contractions of the ventricles.
Professor Gepstein stresses that this is a preliminary study, and that "in order to translate the aforementioned approach to the clinical arena, we must overcome some significant hurdles. We must improve the penetration of light through the tissues, ensure continuous expression of the protein in the heart for many years, and develop a unique pacing device that will provide the necessary illumination. But despite all of this, the results of the study demonstrate the unique potential of optogenetics for both cardiac pacing (as an alternative to electronic pacemakers) and resynchronization (for the treatment of heart failure with ventricular dys-synchrony) therapies."
Photos
Professor Lior Gepstein
Dr. Udi Nussinovitch
Cardiac resynchronization by illumination of the heart
Credit: Technion-Israel Institute of Technology
Details

Written by

Prime Minister's Media Adviser
PM Netanyahu's Address at the 5th Annual International Cybersecurity Conference
"The whole point of your being here today, here in Tel Aviv University under the invitation of Professor Joseph Klafter and Major General Yitzhak Ben-Israel, my friend, and Ambassador Dan Shapiro and Ambassador Gould from Great Britain, I think you're all here because you know that we do question things. The whole point about cyber is you've got to question and challenge all the time. This is a rapidly-evolving discipline or lack of discipline. It's the fastest growing, fastest changing domain in the international economy and international security in our world.
The greatest force of change and growth is the internet-driven economy, with all its derivatives. It is changing by the hour, and we have to be constantly ahead of the curve. I've set a goal a few years ago to ensure that Israel is one of the leaders of cybersecurity. My job as Prime Minister is to make sure that it stays that way. We are living in a new normal of data generation. Each year, more data is accumulated and created than in the world's entire history. We're in the throes of a great change. We're moving from atoms to bits, from place to space. I don't want to say that we're walking in the clouds, but we sort of are. And it requires that we be at the cusp, at the edge of innovation all the time.
The cyber needs and the cyber market is not a staid, low growth market where you can establish a position of dominance as we have and rest on your laurels. This is the classic high-growth, super high-growth markets in which you have to constantly innovate to maintain your position. We've done that now. We said we'd be among the top three. We are. But we have to make sure that we're there ten years from now, twenty years from now, fifty years from now, because it's not going away. And therefore we have established two major arms to deal with this, two government resolutions that we accepted, that we passed a few weeks ago. One is to create the National Cybersecurity Authority, in order to build market resilience, in order to define how we approach the question of defense. I'll say more about that in a minute. And the second is the decision to create the IDF cyber forces. And we are eager to build capacities that endure and develop in order to have the cutting-edge needs that we need for national defense.
Let me say something about defense and cyber. The most difficult question is where you draw the fence. Do you draw it around a company? Do you draw it around an airbase or a power plant? And the answer is yes and no. Yes because you need it in every one of these installations, facilities or services. No because it's not enough. But how far do you go? Where do you draw the fence? And if somebody punctures that fence, what do you do about it? Who do you tell? How do you prepare in advance? Who do you share this information with? What do you do about it?
These are exceedingly complex questions and there are no obvious answers. And so in the face of this uncertainty, you can basically do two things. You can do something and just say: It's too complicated, I don't know what the solution is. It's fast-evolving, or you can say: We'll organize ourselves by making decisions and moving forward. We have a saying in the military: We organize ourselves in movement. God, that's a terrible translation. I'll say it in Hebrew - מסתדרים תוך כדי תנועה. That means you move, you decide where you're going and you sort of get the forces, the vehicles, moving alongside as you decide a direction. We've decided on these two directions, I think they're monumental decisions. We may be ahead of most countries, we may be ahead of all countries, but we're moving, and we can see the change that is developing once we've decided what we're doing.
We learn as we go along. We can share with governments, with companies, with entrepreneurs what we're doing, well, some of what we're doing. I think that's important. And Israel is a unique place. It's unique because it has first of all a relatively large number of people who excel in this area, but I think it's not merely a question of numbers although I'll have something to say about that in a minute. It is a unique place because of the culture that we have that is absolutely necessary here and that is to challenge assumptions, challenge assumptions. This is something that is deeply embedded in the DNA of our people. The father of our nation, Abraham, challenged God. That's as big a challenge as you can have. And we have had that embedded in our culture throughout and it's very much something that we see in the development of businesses.
I think that we have another advantage, which is perpetual investment in this field. And our task is to take this perpetual investment and make it into not only a vehicle for national defense but also a vehicle for business. Now, I think there are many factors that have contributed to our concept of how to advance it, how to advance business here, but one of them was borne of an experience that I had studying in Cambridge Massachusetts a hundred years ago. I lived on the campus in a place called Kendall Square and I used to go down to the Sloan School where I went to school and right across the street was this warehouse, ugly, very different from the other buildings that you had there, I.M. Pei towers and modern facilities, and here there's this, right across the street where I live, this warehouse, opaque windows, bars, and I said: What is this? And I was told: Well, this is some kind of government labs, CIA, no, NSA – first time I heard those words, those letters – and of course what that was the implantation of government investments in the middle of a campus that eventually produced Route 128 and Route 495, a Silicon Valley, replicated pretty much the same way in Stanford, in the San Francisco area with that other Silicon Valley.
And I thought: That's a pretty good combination. You have government investment of military and security intelligence and academia that produces spawns, business start-ups, and that's essentially what we decided to do in Be'er Sheva. We've decided to take our NSA and our other associated units, put them in the Negev and smack, in Be'er Sheva, right next to the university, to have our National Cyber Headquarters, Ben-Gurion University, and a cyber-park, which is rapidly expanding with some of the world's leading firms.
This is a prescription of getting the forces that can build the future in one place, in a small place where that culture that I spoke about can grow and thrive. And we encourage our young people who come out of the military to enter into these fields. It's not merely that they encourage themselves. We encourage it, and we'll be giving tax breaks in a few months to companies that go to Be'er Sheva in order to further enhance this ongoing investment because every year we take our brightest young men and women and we put them through our military and security system and encourage them to become entrepreneurs.
And so Israeli start-ups have been bought at the rate of about a billion dollars in the last eighteen months. We've had hundreds of millions of dollars of investment in the last year alone in Israeli start-ups, and more is coming. And our job is to make sure that this machine, this perpetual motion machine continues to move and at a rapid pace, and we're committed to it, and everything that we do. We view this as the future, we view this not just as an auxiliary part of our economic effort. We view it as a major, major thrust of our economic effort, a growth engine for the next fifty years.
A few days ago I had a visit in my office by Eric Schmidt, you've heard of him? Small company. He said to me: Israel is the digital powerhouse of the world. I said: Eric, you don't think you're exaggerating? He said: Well, let me be precise. In absolute size, you're number two, after the Western Silicon Valley, but you're ahead of New York, you're ahead of Cambridge MAS, you're ahead of Cambridge England, he said. I don't want to offend anyone. Dan Shapiro, the Ambassador of the US, this is an American citizen saying, and Matthew, that's what he said.
I'm just saying that there is tremendous growth. He said that he's investing in Israel, that he's done wonderfully well with a lot of these start-ups, he said: This is where the future is built because, he said, of this particular culture. Culture is very difficult to replicate. It's not clear how you repeat something like this, but it's happened here and our job is to make sure that it keeps on growing, so we're going to invest a lot in making sure that we have an abundant supply of young people, I mean kids who study math at the highest level. We have special programs for cyber education, both in our schools and in the military. We're absolutely, absolutely committed to this domain because we want to make sure that we're dominant.
I said that it's not going to go away because the problem of protecting the internet-driven products, services, is so vast, it's so challenging that it's just going to get more and more complicated. We have certainly hackers that attack, we have non-governmental organizations that attack. But the greatest threat comes from governments, and like-minded governments that want to protect the privacy of their citizens, their bank accounts, their infrastructure, their economies, have to work as far as they can together to cooperate against this new threat.
Specifically, Iran has been launching attacks against us, against Saudi Arabia, against the United States, against many others, and we're determined to enable ourselves to protect ourselves from these attacks and others. And the way we're doing it is this combination of government, military, academia and business. We think this is a potent opportunity.
My point to you is that we are moving ahead and we're committed to stay ahead. And I think each of you can have your own opportunity here. I think Israel is exciting, it's open, it's open for your business. I'm glad you're here in the 5th International Cyber Conference. The numbers grow each year, the investments grow each year, the opportunities grow each year, and I'm here to basically tell you if you're not in Israel, you should be; if you are, do more.
And one more word. If you haven't met Eviatar Matanya, who is our National Cyber Director, you should know this guy. He's been doing a fabulous job and he'll keep on doing it in the years to come.
Thank you very much, thank you all."
Photo Credit: Jenna Shapiro
Details

Written by

KKL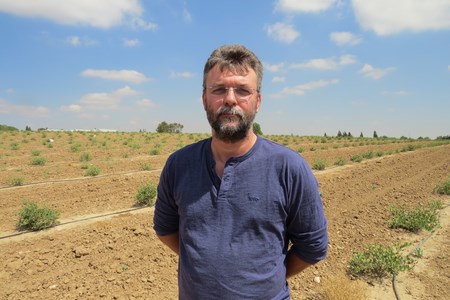 Clean Water for Advanced Agriculture in Kibbutz Bror Hayil
A pipeline for wastewater and an upgraded pumping system are about to solve the sewage problem in Kibbutz Bror Hayil, which is located near the Gaza perimeter. The project, which was undertaken with the support of Ma'alot 360, Friends of JNF in Victoria, Australia, is expected to be completed within a few weeks. The upgraded system will enable an influx of new residents, agricultural expansion, environmental protection and a higher standard of living for the people of the entire region.
"The new system is very important to us and to other rural communities in the vicinity as far as ecology and agriculture are concerned," said Simon Guthrie, the Economic Coordinator of Kibbutz Bror Hayil, regarding the upgraded sewage system. "The water is used for irrigating the fields, and without proper treatment of effluents, it would be impossible to absorb new residents and expand the kibbutz."
The old oxidation pools provided low quality water and did not meet the standards of the Ministry of Health. The new facility includes an upgraded pumping station and the installation of sewage pipelines, 1.2 kilometers long, that reach the regional wastewater treatment plant in Sderot. The water will be treated in the Sderot Wastewater Treatment Plant and conducted back to irrigate the fields of Sderot and the local rural communities. Upgrading the sewage system keeps the environment clean, ensures a high standard of living for the people and prevents sanitation problems that could inhibit expansion of the kibbutz.
https://youtu.be/Kr8Bkb2zGZM
Read more at :
http://www.kkl.org.il/eng/people-and-environment/kkl-jnf-projects-partners/bror-hayil-australia/
Photo Simon Guthrie in front of Jojoba groves
Credit.: Yoav Devir