Science & Technology
Details

Written by

Forbes
Under 30 EMEA: After Blowing Through $700 Million, Failed Better Place CEO Shai Agassi says that "If Not Willing To Fail, You Wont Succeed"
Tel Aviv, Israel--April 4, 2016– At the Forbes Under 30 Summit EMEA today, Israeli serial entrepreneur Shai Agassi, who raised (and subsequently lost) $700 million to accelerate the switchover to electric cars, outlined what he thinks will be the biggest disruption of the 21st century.
"At the end of the day the startups who are most successful are the ones who identify the waves way ahead of time….those who peddle after the wave has come don't reach shore," he said.
Led my moderator Maneet Ahuja, CNBC Hedge Fund Specialist & Producer on "Squawk Box," panelists included some of the world's top disruptors including Nikita Fahrenholz, Co-Founder & CEO ofBook A Tiger and Co-Founder ofDelivery Hero, in addition to Lisa Falzone, Co-Founder & CEO,Revel Systems. Panelists came together to discuss their secrets to success, how to deal with failure, as well as whether we are facing a new tech bubble.
"Be willing to fail," explained Agassi. "If you are not willing to fail you will not succeed. Sometimes, the difference between failure and success is so minuscule you won't even notice it."
"You know you will make mistakes, stated Falzone, "but it's about how fast you can recover from those mistakes. Speed is very important."
When asked about the fear of failure, Fahrenholz stated, "You have to get comfortable with it. I've failed and failed- its part of what makes you human. I never thought about the negative consequences of an experiment as much as the possible outcome."
Falzone noted, "Failure is one of those concepts you have to overcome when you start your company. I had to study it and overcome it to get the courage to start my company. I realized, I would rather be in the arena and fail then to be one of those cold timid souls and never be in the arena at all."
At the conclusion of the panel, Ahuja asked serial entrepreneur Agassi as to whether another tech bubble was imminent. "This isn't a bubble," he explained, "its a tectonic plate shift and those who stay put will basically disappear."
The Forbes Under 30 Summit EMEA brings together 600 greatest young entrepreneurs and game-changers from across the world, including 200 from the U.S., 200 from Europe and 200 from the Middle East and Africa, selected from the various Forbes 30 Under 30 lists.
# # #
About the Forbes Under 30 Summit
The Forbes Under 30 Summit franchise, one of the company's most popular franchises, is an extension of Forbes magazine's annual 30 Under 30 list. Attendees of the summit are culled from Forbes' 30 Under 30 lists in the U.S., Europe and Israel. The Forbes Under 30 Summit EMEA will bring together 600 of the greatest young entrepreneurs and game-changers from America, Europe, the Middle East and Africa, for five days and nights of fostering world-changing ideas and collaborations. Under the theme "Co-Investment, Co-Creation and Co-Existence," innovators, inventors, mentors and investors will focus on entrepreneurship and long-term, market-driven solutions to global problems, proving that growth is possible even in challenging times.
For more details on the Under 30 Summit, please visithttp://www.forbesconferences.com/event/2016-forbes-under-30-summit-israel/
On Twitter, follow #Under30Summit
About Forbes Media
Forbes Media is a global media, branding and technology company, with a focus on news and information about business, investing, technology, entrepreneurship, leadership and affluent lifestyles. The company publishes Forbes, Forbes Asia and Forbes Europe magazines as well as Forbes.com. The Forbes brand today reaches more than 80 million people worldwide with its business message each month through its magazines and 37 licensed local editions around the globe, websites, TV, conferences, research, social and mobile platforms. Forbes Media's brand extensions include conferences, real estate, education, financial services and technology license agreements.
Details

Written by

MFA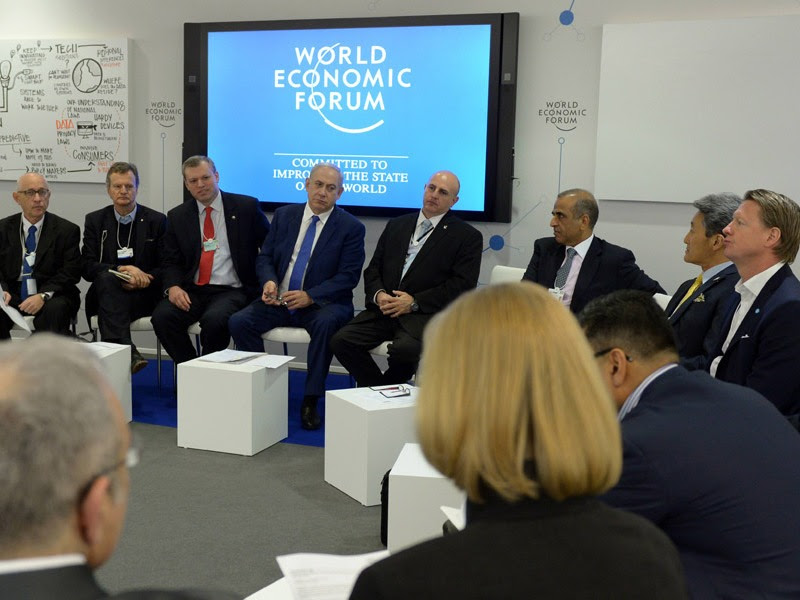 PM Netanyahu meets with global cyber industry leaders in Davos
Israel has set for itself being a cyber power as a top priority. In the new age, it is cyber defense that makes the future possible and constitutes a precondition for growth and security.
Prime Minister Benjamin Netanyahu, today (Thursday, 21 January 2016), at the World Economic Forum in Davos, held a unique meeting on advancing cyber defense with managing directors and senior figures in the global cyber industry, including from Sony, Hitachi, Lenovo, Intel, IBM and Hewlett Packard. Participants discussed cyber threats and their implications on the development and assimilation of innovative technologies, the economic, social and strategic risks posed by these threats and the unique cooperation required between governments and the business sector in order to be prepared to ensure the ability to use the cyber revolution for the benefit of global social welfare and economic growth.
Prime Minister Netanyahu emphasized that the rapid development of cyber is creating unprecedented opportunities for human society and the global economy and said that cyber has substantially changed basic elements of our lives both as individuals and nations. In the new age, it is cyber defense that makes the future possible and constitutes a precondition for growth and security. In light of this understanding, Israel has set for itself being a cyber power as a top priority, this by becoming a global cyber greenhouse - in which the spirit of innovation and technological assets create pioneering strategies and solutions for Israel and the world. The Prime Minister noted that Israel is carrying out various improvements in order to reduce the organizations' vulnerability to cyber threats and referred to the establishment of a national cyber defense authority that is working with the private sector on an ongoing basis even as it leverages the capabilities and know-how of the defense establishment.
The company leaders expressed appreciation for Israel's cyber activity; Prime Minister Netanyahu invited them to invest in Israel and join the cyber companies that are already in Israel.
Prime Minister's Office Director General Eli Groner, Israel National Cyber Bureau (INCB) Head Dr. Eviatar Matania and National Economic Council Chairman Prof. Avi Simhon also participated in the meeting.
INCB cyber industry data for 2015:
Exports – approximately $3.5 billion, or around 5% of $75 billion global market. Regarding products only, Israel's share is approximately 7%.

Private investments – Estimated at $500 million, more than double the figure for 2014. Esimates on global private investments have yet to be issued. As of the first half of 2015, Israel's share was almost 20% (second to the US). It is not expected that this will change significantly vis-à-vis he entire year.

Mergers and acquisitions – Estimated at $1.3 billion, almost double the figure for 2014.
Photo : GPO/Haim Zach
Details

Written by

Rambam Health Care Campus
In recent weeks, two extraordinary stroke cases were successfully treated at Haifa's Rambam Health Care Campus, thanks to a unique, time-saving "Red Carpet Treatment."
The first patient, a 93-year-old woman, made history as the oldest stroke victim in Israel to successfully undergo mechanical thrombectomy to remove the blockage in her brain. Admitted to Rambam, she received the fast-track Red Carpet Treatment for suspected stroke patients under the supervision of Professor Gregory Talman of the Department of Neurology and Dr. Yaakov Amsalem, Director of the Interventional Neuroradiology Unit. One day after surgery the patient was fully functioning and laughing with her family.
In the second case, a 67-year-old Gazan woman was at Rambam visiting her grandson when she suffered a stroke. Seeing that something was terribly wrong, the boy called for help. Upon transferring her to the emergency department it was learned she had suffered an ischemic stroke with a total blockage of the artery that supplies blood and oxygen to the left side of her brain. For her too, a mechanical thrombectomy was considered the best approach.
"The patient was lucky to be here when she had the stroke," said Dr. Amsalem. "Time is a critical factor, and the needed treatment she needed just happened to be available. From the moment she reached our emergency department to the time the blockage was cleared, an hour and 15 minutes passed—record time for patients like this."
Mechanical thrombectomy is a complex and delicate procedure. A catheter is guided to the blockage site, and the thrombus is "captured" and removed by means of a specially fitted stent. This treatment is available in only six hospitals in Israel—Rambam is one of them. This procedure is yet another example of how state-of-the-art interventional approaches are transforming the standard of health care and saving precious lives.
Photo : Inessa Azarov and Prof. Gregory Teleman by Pioter Fliter
Details

Written by

The CyberTech 2016 Conference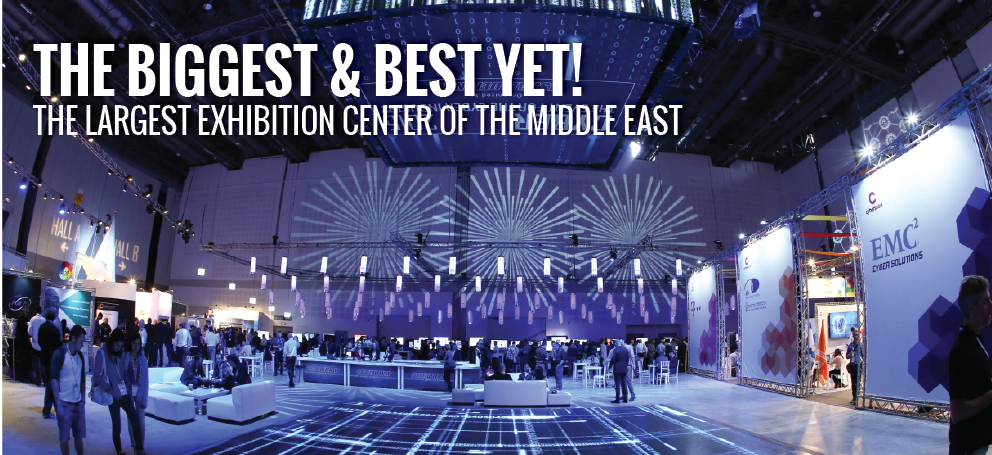 State Leaders and International Cyber Experts Convene for CyberTech in Israel, Tel Aviv 26-27 January

Israeli Prime Minister Benjamin Netanyahu, State Leaders from around the world, Global Cyber Security executives and Investors will take part in the second largest exhibition of cyber technologies worldwide

Hundreds of delegations from across the globe will attend CyberTech, including a large delegation from Japan, a US delegation led by the Deputy Secretary of Homeland Security, a delegation from developing countries organized by the World Bank, as well as a Canadian delegation comprising Senior Executives of Canada's Central Banks

Distinguished international speakers in the field of cybersecurity will discuss a variety of subjects including an exclusive panel discussion with The World Federation of Exchanges (WFE) on the topic of security and cyber threats and a conference with electric companies from around the world led by the Israel Electric Corporation (IEC)

Convening January 26-27, 2016, at the Israel Trade Fairs & Convention Center, Pavilion 2

The CyberTech 2016 Conference held for the third year in Israel at the Israel Trade Fairs and Convention Center, Pavilion 2 on the 26-27 of January is the most significant conference and exhibition of cyber technologies outside of the United States. CyberTech will bring together leading multi-national corporations, startup companies, major Israeli companies, investors, entrepreneurs, distinguished international speakers in the field of cyber security as well as an exhibition hosting over 250 companies and 100 startups to present innovative problem solving strategies and solutions to challenges in a wide range of sectors.

Israeli Prime Minister Benjamin Netanyahu, who launched the Israel National Cyber authority devoted entirely to cyberwarfare, will open the CyberTech Conference as the keynote speaker. Opening the conference alongside Prime Minister Benjamin Netanyahu will be the Head of the National Cyber Bureau in the Prime Minister office of Israel, Dr. Eviatar Matania, President and CEO of CyberArk, Udi Mokady and senior executives of HP and IBM.

The CyberTech Conference will host other prominent speakers, including Israel's Minister of National Infrastructure, Energy and Water, Dr. Yuval Steinitz, the Israeli Minister of Science, Ofir Akunis, distinguished Governors, Ministers and senior executives from around the world and global cybersecurity leaders. Member of Knesset and Head of the Cybersecurity lobby in the Israeli Parliament, Erel Margalit will lead a discussion on cyber in the presence of member of parliaments from across the world. CyberTech will hold a Start-Up Pavilion presenting the 10 most promising and innovative Israeli start-ups from the field of cyber and will host the first 'hacker meeting' in Israel.

Hundreds of delegations from around the world, major corporations and international investors will attend the event to learn about the breakthroughs in cyber technologies achieved by innovative Israeli companies, including a large delegation from Japan, attending the exhibition to find suitable technologies to secure the Tokyo Olympics 2020 from potential cyber threats as well as a delegation from the US headed by the deputy Secretary of Homeland Security, Alejandro Mayorkas, a large delegation from developing countries organized by the World Bank and a Canadian delegation comprising the Senior Executives of Canada's central banks, as well as delegations from Germany, the UK, Italy, Holland, France, Australia, Singapore, Hong Kong, Taiwan, India, South Korea, Vietnam, the Philippines, Mexico, Brazil, Argentina, Kenya, South Africa, Ecuador, Panama, Guatemala, Colombia, Sweden, Ireland, Spain, Czech Republic, Romania, Albania, Estonia, the EU and NATO.
The event will provide a unique platform for discussion about the latest technological developments related to cyber protection, security and the growing popularity of cyber media, including an exclusive panel discussion with The World Federation of Exchanges (WFE) on the topic of security and cyber threats in the global stock exchange markets and a panel hosting electric companies from around the world led by the Israel Electric Corporation (IEC).

In addition to the unique opportunity to learn about and discover the latest innovations in the cyber field, CyberTech presents problem solving strategies and solutions to challenges in a wide range of sectors including finance, defense, transportation,utilities, R&D, energy, manufacturing, service sectors, health, media, government, and more.
The event will allow B2B, startups, investors, government officials, military personnel, ambassadors and exhibition visitors to focus on networking, strengthening existing alliances, and forming new ones.

This year for the first time ever, two large CyberTech Conferences took place in Singapore and Toronto. An additional CyberTech Conference will take place in Los Angeles in April 2016.

http://www.cybertechisrael.com/

CyberTech 2015: https://www.youtube.com/watch?v=l1bHb6BZbJg
Photo & Video provided by The CyberTech 2016 Conference PR
Details

Written by

Silvia G Golan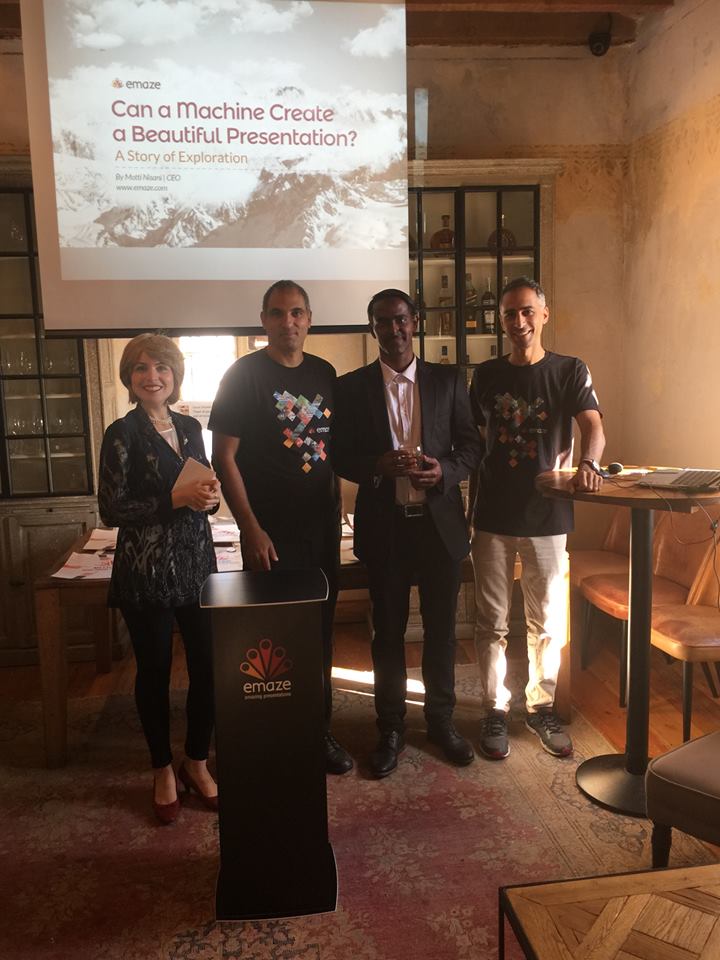 Israeli Startup Emaze Challenges PowerPoint and Releases the Next Generation of Presentations
Advanced Tool for Automatically Transforming PowerPoint Slides into Beautifully Designed Presentations in Just Minutes
Tel-Aviv, October 15, 2015 - Everyone who presents before an audience knows the difficulties involved in creating a presentation that will impress your audience and convey your message in a compelling manner. Certainly, the templates offered by PowerPoint fall short with their limited and uninspiring designs.
Israeli startup emaze aims to solve this problem with it's new feature, Automaze, which enables users to transform PowerPoint slides into well crafted and beautifully designed presentations – in just a few minutes. The Automaze feature, based on advanced algorithms involving Big Data and Machine Learning, scans the text and photos in the PowerPoint slides and offers a visually stunning version that is best suited to the content of the slides. With this new technology, everyone can present like a pro with an elegant, impressive presentation- created in just minutes with no additional design required.
In addition to Automaze, emaze offers innovative presentation making capabilities such as the ability to add in gifs, media, live data, hyperlinking, and more. Video, pan and zoom and 3D transitions, guide your audience through a fascinating visual journey that captures the essence of your narrative.
In addition, these presentations can be shared easily via social media, thereby transforming into valuable marketing tools. Each presentation can also be tracked based on how many views it received, where those views occurred, and further segmentation options to meet the needs of each user.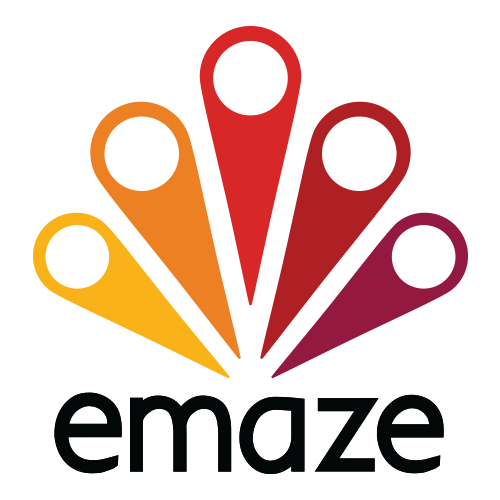 How does it work?
The user enters emaze through the website and uploads their existing PowerPoint presentation and chooses from any of their designer templates. Automaze technology scans the contents of the Powerpoint presentation and then utilizes its extensive database of 10M presentations to beautifully redesign the original presentation. Within minutes, the user receives their new and improved version.
Motti Nisani, the founder and CEO of emaze, notes that "we all have occasion to present before some kind of audience – students, investors, potential clients, etc., and we spend hours, even days, designing a presentation that will convey our message and make the desired impact. But, at present, there is a gap between the boring templates offering by PowerPoint and the compelling content that we create. emaze bridges that gap by enabling us within seconds to transform our PowerPoint slides into fantastically designed emaze presentations that captivate audiences by bringing them into our story through dynamic, state-of-the-art features. All of this is possible without any design skills and within literally a few blinks of an eye. In a world in which more than 30 million slide presentations are created every single day, we're striving to be the Wix of the presentation universe and to set the industry standard for years to come".
Is there a cost?
emaze is available for free, or with premium upgrades, available to individuals at a cost of $9 a month, or $14 a month for businesses.
emaze currently operates out of The Time accelerator, is led by advertising executive Ilan Shiloah, and has 11 employees.
Photo Silvia Golan