Science & Technology
Details

Written by

Silvia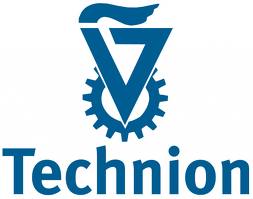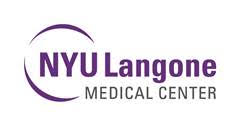 Laura and Isaac Perlmutter Cancer Center at NYU Langone and Technion-Israel Institute of Technology Officially Launch Global Cancer Research Initiative
Melanoma, Mesothelioma Are the Focus of First Joint Studies
Drug-carrying "nanoghosts" that battle melanoma and new treatments for malignant mesothelioma will be the focus of the first joint research projects led by NYU Langone Medical Center and the Technion-Israel Institute of Technology under a groundbreaking research initiative supported by noted philanthropists and NYU Langone Trustees Laura and Isaac Perlmutter.
NYU Langone and its Perlmutter Cancer Center – which the Perlmutters named in 2014 with a separate gift of more than $50 million – and the Technion established the new partnership last year to advance global collaboration in cancer research and therapeutics. The joint program is positioned to attract additional, world-class support from institutions and individuals dedicated to eradicating cancer through focused and efficient research.
The first $3 million of the Perlmutters' $9 million donation to the two institutions is earmarked to finance six joint research projects. Co-investigators on each project will receive a two-year, $500,000 grant—$250,000 for each site. The remaining $6 million is designated to establish a state-of-the-art research facility on the Technion campus in Israel to support these and other research projects, primarily in the emerging field of cancer metabolomics, the systematic study of the unique chemical fingerprints that cellular processes leave behind. These processes are both affected by, and can influence, a variety of human diseases, including cancer.
Examining a Novel Approach to Treat Metastatic Melanoma
In the first joint collaboration, NYU Langone and Technion researchers will test the ability of a nanotechnology based on stem cell "nanoghosts" to deliver to the brain a promising treatment for metastatic melanoma, skin cancer that has spread or metastasized, and is often incurable.
In earlier studies, researchers at the Technion took a stem cell, removed its contents, and then shaped a piece of the cell's outer membrane into a vehicle to deliver treatments into the brain. The idea was to borrow the stem cell's outer membrane ability to home in on cancer cells. As a fragment of the former stem cell's membrane, the nanoghost encompasses particular mechanisms that slow it enough to traverse the barrier that filters blood flowing into the brain, and which keeps most drugs from entering.
The nanoghost's cargo is a microRNA (miR), a stretch of genetic material that fine-tunes genetic messages by blocking the conversion of genes into proteins. First applied by NYU researchers to metastatic melanoma, miR-124a, in particular, blocks the expression of cancer-promoting genes. The joint team's experiments will seek to determine the feasibility of encapsulating miR-124a in the nanoghost, and study how the vehicle reaches its target in mouse models of the disease.
"Our studies should provide important information on nanoghosts' general value as drug and gene carriers to the brain, and create potential for new treatment approaches against brain tumors and metastases," said Professor Marcelle Machluf, PhD, head of the Laboratory for Cancer Drug Delivery & Cell Based Technologies at the Technion, and inventor of the nanoghost with her colleagues there. "The difficulty of delivering agents to the brain represents a major impediment to improving outcomes in patients suffering from brain tumors. Our state-of-the-art nanovehicle promises safer, simpler and more clinically relevant treatments than existing vehicles, which are comprised of polymers or synthetic vesicles which largely lack the ability to enter the brain and to target evolving and changing pathologies."
"It is much harder to secure funding for this type of high risk, high reward research," said Eva Hernando-Monge, PhD, associate professor in the Department of Pathology at NYU Langone, a member of the Perlmutter Cancer Center, and leader of the NYU team that first identified miR-124 as a suppressor of the growth of brain metastases. "The Perlmutters' generous gift gives us the ability to be bold."
Like the stem cells they are based on, nanoghosts are invisible to the immune system, which means they could potentially be made from donated stem cells, expanded to large numbers in the lab, and not just from the patient's own supply. In the future, this could enable the stockpiling of nanoghost treatments used off the shelf without fear of immune reactions to treatments based on "foreign" cells.
New Approach to Mesothelioma
The second joint project will investigate whether an enzyme called heparanase can be used to diagnose and treat mesothelioma, a rare cancer that develops in the mesothelium, the protective lining of the lungs and other internal organs of the body. Malignant pleural mesothelioma (MPM), the most common form of the disease, often occurs after exposure to asbestos and is resistant to most therapies.
Heparanase was first identified as a treatment target in 2004 by a team led by Israel Vlodavsky, PhD, one of the project's co-investigators and professor at the Rappaport Faculty of Medicine. Past studies found that patients with high levels of this enzyme in their tumors have lower survival rates after surgery, and that related tumors in mice respond to treatment with heparanase-inhibiting compounds.
The enzyme breaks up molecular chains of heparan sulfate, a building block of the scaffolds that give organs shape and support. Cancer cells use the enzyme to break down tissue barriers around a growing tumor, providing new pathways for the cancer to spread and for the building of blood vessels that supply tumors. In addition, breaking up extracellular matrices releases pro-growth proteins stored there to further drive disease. Furthermore, the joint team has developed the novel theory that heparanase secreted by tumor cells primes local microenvironments in a "vicious" cycle where inflammation and tumor growth drive each other.
The co-investigators at NYU Langone -- led by Harvey I. Pass, MD, the Stephen E. Banner Professor of Thoracic Surgery and vice chair for research, Department of Cardiothoracic Surgery, at NYU Langone, also a member of its Perlmutter Cancer Center -- will use tissue samples from its Thoracic Oncology Archives to validate Dr. Vlodavsky's findings in hopes of eventually evaluating the treatment potential of heparanase-inhibiting compounds in mesothelioma clinical trials. Dr. Pass has been collecting tissue samples from his surgical patients since 1989, when he was head of thoracic oncology at the National Cancer Institute (NCI). The collection now houses frozen specimens from more than 350 mesothelioma patients.
"This project, supported through the generosity of the Perlmutters, enables us to collaborate with one of the world's leading experts on the role of heparanase in cancer, and is crucial in developing new strategies," Dr. Pass says. "We hope that these experiments can be translated into applications for ongoing funding from the NCI, and enable Phase I trials with new therapeutics that influence heparanase pathways."
"Our collaboration represents the first attempt to focus on heparanase as a major risk factor in mesothelioma and a valid target for the development of heparanase-inhibiting drugs," Dr. Vlodavsky says. "In fact, applying a potent inhibitor of the heparanase enzyme we have already demonstrated a most prominent inhibition of tumor progression in mouse models of human mesothelioma, resulting in a pronounced extension of mouse survival. This joint effort provides an opportunity to make important strides in both our fundamental understanding of mesothelioma and in translating this knowledge into therapeutics."
About The Technion-Israel Institute of Technology
The Technion-Israel Institute of Technology is a major source of the innovation and brainpower that drives the Israeli economy, and a key to Israel's renowned as the world's "Start-Up Nation." Its three Nobel Prize winners exemplify academic excellence. Technion people, ideas and inventions make immeasurable contributions to the world including life-saving medicine, sustainable energy, computer science, water conservation and nanotechnology. The Joan and Irwin Jacobs Technion-Cornell Institute is a vital component of Cornell Tech, and a model for graduate applied science education that is expected to transform New York City's economy.
About NYU Langone Medical Center
NYU Langone Medical Center, a world-class, patient-centered, integrated academic medical center, is one of the nation's premier centers for excellence in clinical care, biomedical research, and medical education. Located in the heart of Manhattan, NYU Langone is composed of four hospitals—Tisch Hospital, its flagship acute care facility; Rusk Rehabilitation; the Hospital for Joint Diseases, the Medical Center's dedicated inpatient orthopaedic hospital; and Hassenfeld Children's Hospital, a comprehensive pediatric hospital supporting a full array of children's health services across the Medical Center—plus the NYU School of Medicine, which since 1841 has trained thousands of physicians and scientists who have helped to shape the course of medical history. The Medical Center's tri-fold mission to serve, teach, and discover is achieved 365 days a year through the seamless integration of a culture devoted to excellence in patient care, education, and research. For more information, go to www.NYULMC.org, and interact with us on Facebook, Twitter, and YouTube.
Details

Written by

Forbes
Under 30 EMEA: After Blowing Through $700 Million, Failed Better Place CEO Shai Agassi says that "If Not Willing To Fail, You Wont Succeed"
Tel Aviv, Israel--April 4, 2016– At the Forbes Under 30 Summit EMEA today, Israeli serial entrepreneur Shai Agassi, who raised (and subsequently lost) $700 million to accelerate the switchover to electric cars, outlined what he thinks will be the biggest disruption of the 21st century.
"At the end of the day the startups who are most successful are the ones who identify the waves way ahead of time….those who peddle after the wave has come don't reach shore," he said.
Led my moderator Maneet Ahuja, CNBC Hedge Fund Specialist & Producer on "Squawk Box," panelists included some of the world's top disruptors including Nikita Fahrenholz, Co-Founder & CEO ofBook A Tiger and Co-Founder ofDelivery Hero, in addition to Lisa Falzone, Co-Founder & CEO,Revel Systems. Panelists came together to discuss their secrets to success, how to deal with failure, as well as whether we are facing a new tech bubble.
"Be willing to fail," explained Agassi. "If you are not willing to fail you will not succeed. Sometimes, the difference between failure and success is so minuscule you won't even notice it."
"You know you will make mistakes, stated Falzone, "but it's about how fast you can recover from those mistakes. Speed is very important."
When asked about the fear of failure, Fahrenholz stated, "You have to get comfortable with it. I've failed and failed- its part of what makes you human. I never thought about the negative consequences of an experiment as much as the possible outcome."
Falzone noted, "Failure is one of those concepts you have to overcome when you start your company. I had to study it and overcome it to get the courage to start my company. I realized, I would rather be in the arena and fail then to be one of those cold timid souls and never be in the arena at all."
At the conclusion of the panel, Ahuja asked serial entrepreneur Agassi as to whether another tech bubble was imminent. "This isn't a bubble," he explained, "its a tectonic plate shift and those who stay put will basically disappear."
The Forbes Under 30 Summit EMEA brings together 600 greatest young entrepreneurs and game-changers from across the world, including 200 from the U.S., 200 from Europe and 200 from the Middle East and Africa, selected from the various Forbes 30 Under 30 lists.
# # #
About the Forbes Under 30 Summit
The Forbes Under 30 Summit franchise, one of the company's most popular franchises, is an extension of Forbes magazine's annual 30 Under 30 list. Attendees of the summit are culled from Forbes' 30 Under 30 lists in the U.S., Europe and Israel. The Forbes Under 30 Summit EMEA will bring together 600 of the greatest young entrepreneurs and game-changers from America, Europe, the Middle East and Africa, for five days and nights of fostering world-changing ideas and collaborations. Under the theme "Co-Investment, Co-Creation and Co-Existence," innovators, inventors, mentors and investors will focus on entrepreneurship and long-term, market-driven solutions to global problems, proving that growth is possible even in challenging times.
For more details on the Under 30 Summit, please visithttp://www.forbesconferences.com/event/2016-forbes-under-30-summit-israel/
On Twitter, follow #Under30Summit
About Forbes Media
Forbes Media is a global media, branding and technology company, with a focus on news and information about business, investing, technology, entrepreneurship, leadership and affluent lifestyles. The company publishes Forbes, Forbes Asia and Forbes Europe magazines as well as Forbes.com. The Forbes brand today reaches more than 80 million people worldwide with its business message each month through its magazines and 37 licensed local editions around the globe, websites, TV, conferences, research, social and mobile platforms. Forbes Media's brand extensions include conferences, real estate, education, financial services and technology license agreements.
Details

Written by

MFA
1st International Digital Diplomacy Conference in Israel
For the first time in Israel - a Digital Diplomacy Conference hosted by the Ministry of Foreign Affairs and the Partner Institute for Internet Studies at the Tel-Aviv University brings together scholars and practitioners from around the world to investigate and advance the practice of diplomacy in the digital age and formulate a research agenda
The 1st International Digital Diplomacy Conference - the first of its kind in Israel - will examine the influence of the social networks and technologies on the activity of ministries of foreign affairs throughout the world. The conference will take place on 29-31 March 2016 at the Tel-Aviv University, with participants from 25 countries, including the US, UK, France, South Korea and Germany, as well as researchers from universities in the US, Europe and Israel in the fields of Diplomacy, Communications and the interaction among them.
The Israeli Ministry of Foreign Affairs has been highly active in the digital arena over the past few years, operating hundreds of accounts in various media and in about 50 languages, including Hebrew, English, Spanish, French, Arabic, Persian, Indonesian, Finnish and numerous others.
The conference will discuss the issue of "Technology at the Service of Diplomacy" and address questions, such as the use of social networks by ministries of foreign affairs to advance political goals; engagement in dialogue with on-line audiences; consular services to citizens in emergency situations; and country branding. In addition, the possibility of establishing an international digital network of ministries of foreign affairs will be explored for the first time.
These issues are being researched at the Department of Communications and the Partner Institute for Internet Studies at the Tel-Aviv University. The conference brings together diplomats who are active in the field and academic researchers, in a step intended to boost the development of digital diplomacy, and to create an exchange of views through which Israeli insights will be shared and each participant will be able to learn from the experience of other countries and from the insights of researchers in the field.
March 30 - 31, 2016, Israel
This two day international conference aims to bring together scholars and practitioners from around the world in order to investigate and advance the practice of diplomacy in the digital age as well as formulating a research agenda that will contribute to the study of Digital Diplomacy.
The conference shall be co-hosted by The Israeli Ministry of Foreign Affairs and the Partner Institute for Internet Studies at the University of Tel Aviv, and will include round-table discussions, expert panels and case - studies in which foreign ministries will be invited to share the insight they have gained. Recent years have seen Ministries of Foreign Affairs (MFA's), embassies and diplomats engage in social networking sites and according to the Twiplomacy website, there are now 228 MFA's and Foreign ministers active on twitter in addition to some 400 heads of state and governments. The conference will bring to the fore the many challenges facing the world of Digital Diplomacy ranging from the need to train diplomats in the art of social media engagement to identifying the means with which to evaluate its impact.
The conference will focus on the rise of a 'whole of government' approach to diplomacy as well as attempting to understand the relationship between the concepts of digital diplomacy, public diplomacy & nation branding.
Contact: This email address is being protected from spambots. You need JavaScript enabled to view it.
Details

Written by

Israel Defense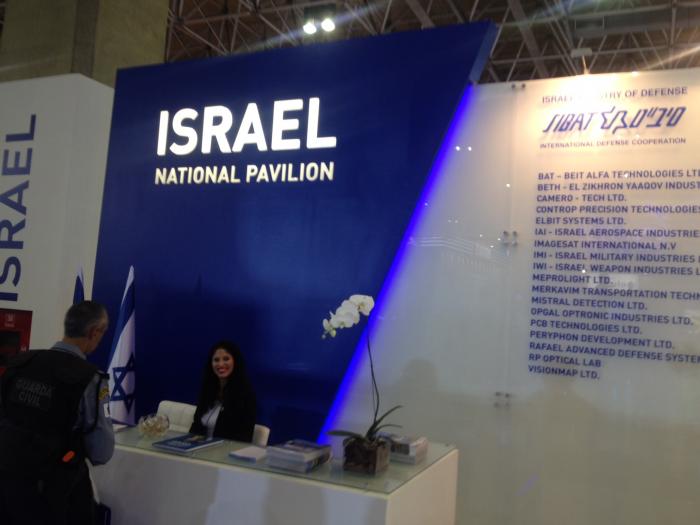 A Record Number of 28 Israeli Companies Participating in DEFEXPO 2016
The Israeli pavilion at the DEFEXPO exhibition in India is the largest ever. Head of SIBAT: "Israel and India are working together to enhance cooperation in various technological fields"
Defense Ministry officials inaugurated the Israeli national pavilion at Defexpo in Goa, India, one of the most important defense exhibitions in the world. The opening ceremony of the Israeli pavilion was attended by the Director General of the Ministry of Defense, Maj. Gen. (res.) Dan Harel, Head of SIBAT, Brig. Gen. (res.) Michel Ben-Baruch, and CEO's of major defense industries.
This year, 28 Israeli defense industries and start-up companies will present a wide range of advanced technologies, most of which have been tested successfully on the battlefield. Among other things, Israeli companies will present sophisticated sensors, borders and sensitive facility protection systems, robotic systems, electro-optic systems for artillery and infantry, airborne satellite communications, fire control solutions, tactical medical equipment for the battlefield, and more.
Head of SIBAT, Brig. Gen. (res.) Michel Ben-Baruch said, "Israel and India are working together to enhance cooperation in various technological fields. India is a country with great capabilities. The large Israeli presence in the exhibition reflects our desire to strengthen the ties with Indian companies, and to increase the domestic production of advanced military technologies. A large part of the Israeli companies participating in the exhibition have been working closely with Indian companies, and we are confident that the collaboration will yield massive projects for Indian security forces."
Ben-Baruch added, "In the field of security, Israel and India face similar threats. The technological cooperation between the two countries will help us in the face of these threats, and will contribute to the economy of both countries."
The Israeli industries to exhibit in the national pavilion at DEFEXPO are Aeromaoz, Al Cielo, Astronautics, Beth-El industries, Camero, CI systems, Controp, Elbit Systems, Enercon, Persys Medical, IWI, Magal, Meprolight, MORE, Manomotion, Nimda, Noga-Einat, Opgal, Ophir Optronics, Orbit, PCB, Plasan, Rafael, Optica lab, SCD and Urdan.
Meanwhile, a large Israeli delegation of SIBAT will inaugurate the National Pavilion at FIDAE exhibition in Chile this week. This biennial event is the largest and most important aerospace exhibition in Latin America. Eleven leading Israeli defense industries in the Israeli pavilion will present a series of advanced technological solutions, most of which have had operational experience on the battlefield.
The Ministry of Defense stated that in recent years, the security market in Central and South America is one of the largest emerging markets in the world, both in the military field and in Border Protection and Homeland Security (HLS). More and more countries in Latin America are seeking cooperation with Western countries and leading defense industries. Changes in the geopolitical region also present many opportunities for the defense industry. Israeli defense companies specialize in the development of advanced technologies with proven operational experience, which can be adapted to the unique needs of each country. Therefore, these industries are considered particularly attractive to this market.
The Israeli industries to exhibit at the Israeli Pavilion at FIDAE are Elbit Systems, Rafael, IAI, IMI, IWI, Meprolight, Camero, VISION MAP, Controp, FAB and Beth-El industries.
http://www.israeldefense.co.il/
Details

Written by

Silvia G Golan
CleanTech 2016
Over 5000 participants and exhibitors from around the world are expected to attend CleanTech 2016 , the 20th annual international event for Clean Technologies: environmental quality, infrastructures and green building, renewable energy and water technologies. The event will take place at the Ramada Hotel, Jerusalem and will be a central meeting point for the CleanTech industry in Europe, Asia and Africa. The World CleanTech Awards will be delivered to outstanding candidates at the official ceremony.
The geographical location of CleanTech 2016 - in the middle of the three continents - Europe, Asia and Africa - makes it an international magnet for companies to expose their products and services to international customers and traders and for buyers to create new commercial contacts.
Though Israel is a small country with limited natural resources, it stands out as one of the most competitive economies. The country's market economy can be characterized as advanced technology based and globally oriented. In recent years Israel has been focusing on CleanTech and there are now more than 600 companies in Israel that can be defined as specializing in the CleanTech field.
CleanTech Exhibition has gained the status of a high quality international business platform, where companies, researchers and professionals display their newest developments, novel technologies and outstanding quality services in the fields of environmental protection and green solutions, infrastructure, renewable energy, waste treatment, water technologies for treatment, desalination, harvesting, purification, filtration and more. The exhibition includes professional conferences, seminars and symposiums.
Renewable Energy
Global investment in renewable energy sets new records every year, according to a reports released by the Renewable Energy Policy Network for the 21st Century (REN21). Technologies such as wind, solar, biomass, geothermal, and small hydro now provide hundreds of gigawatts of electricity generating capacity. Subsequently renewable energy markets have been growing robustly. According to the forecasts the market capacity may at least double itself within a relatively short period of time. The steep rise in air pollution and oil prices has spurred the development of energy alternatives that will reduce dependency on expensive, environment-polluting oils. Israel must keep abreast with the developed countries and increase its use of renewable energies. The Exhibition promotes the technologies in this crucial area.
Green Building
In recent years there has been a growing awareness of "green construction," that is, building that provides a higher quality of life and healthier environment by cutting back on the overall bad effects on the environment from the process of construction and building use. The exhibition will emphasize the environment as a central factor in the planning and implementation of green construction projects.
Natural Gas
Gas demand, which is rising at a slightly faster rate than oil, is currently being driven by rapid growth as a fuel for clean and efficient electric power generation. As with oil, gas resource additions have exceeded demand for most of the last century. Much of this supply was discovered between roughly 1960 to about 1980. This was driven by major discoveries in Russia, the Middle East, the Netherlands and Indonesia. Israel has begun setting up a natural gas system to provide this energy source to industrial plants and national and privately owned power stations throughout the country. The expo will also display technologies for transporting oil and gas that are safety guaranteed and environmentally friendly.
Waste and Recycling
Recycling is an economic development tool as well as an environmental tool. Reuse, recycling, and waste reduction offer direct development opportunities for communities. According to different sources the worldwide recycling industry employs the skills of more than 1.5 million employees as well as using a great armoury of sophisticated machinery. With a total annual turnover exceeding US$ 160 billion, it is also a capital-intensive business. Annual investments and R&D in the recycling industry amount to around US$ 20 billion. Each year, the global recycling industry processes more than 600 million tonnes of commodities such as ferrous and nonferrous metals, paper, plastics, textiles, glass, tyres and much more. CleanTech 2016 will display cutting-edge technologies and solutions for this industry.
Air Pollution
The contamination of the air we breathe is the curse of the developed countries. Special factors in Israel, such as population density, the continuous rise in the standard of living, and meteorological conditions exacerbate the problem. Unfortunately Israel lags far behind the first world in the treatment of air pollution and the effects that can cause disease and suffering. The exhibition management targeted this area for special concern by raising public awareness of the need to cope with this problem seriously.
Organization Name: Mashov Group Ltd.
Address: Ramada Hotel, Jerusalem
Start Date: 03 Apr 2016 End Date: 05 Apr 2016
Country: Israel
Phone Number: +972-8-6273838
Fax Number: +972-8-6230950
Email: This email address is being protected from spambots. You need JavaScript enabled to view it.