Science & Technology
Details

Written by

MFA
Israel, which has the most startups per capita worldwide, and India which is the top innovation destination in Asia, are utilizing their innovative spirit and technological resources to find solutions to some of the world's most pressing issues. Here are 6 ways Israel & India are innovating together for a brighter future
Israel and India - innovating together for a better future: Encouraging partnerships, creating an innovation bridge, technological cooperation and working together to create affordable digital solutions to ensure a better future for all
https://www.youtube.com/watch?v=pIesl0BU2Uo&feature=youtu.be
Video credit MFA
Details

Written by

Ministry of Foreign Affairs
The Ministry of Foreign Affairs' Center for Regional Cooperation (Mashav), the Israeli government's principal organ for providing development aid, is celebrating its 60th year of existence. As part of the celebration, it held a festive evening at the Ministry of Foreign Affairs in Jerusalem on Tuesday
evening, December 12.
Over 300 guests from 50 countries attended the celebration, where they were joined by Deputy Foreign Minister Tzippy Hotovely, ambassadors and
diplomats from 34 countries, senior members of the Israeli diplomatic corps, and Mashav trainees from 50 countries who came to Israel to benefit from a specialized training program. Mashav activities help Israel build bridges of friendship with numerous countries around the world, and promote a
positive image of Israel internationally.
The center was established in 1957 by then Foreign Minister Golda Meir, to help developing countries with international development and humanitarian aid. This unique Israeli initiative focuses on the fields of education, health, and agriculture, and has continually served as a paradigm for many countries around the world. Over the years Mashav has successfully trained 300,000 participants in Mashav centers in Israel and abroad. Mashav runs 100 courses a year in Israel, as well as 40 international projects. During its 60 years of existence, Mashav has made an impact on approximately 140 countries.
At the 60 year celebration, the participants heard welcoming remarks from the CEO of Mashav, Ambassador Gil Haskel, Deputy Foreign Minister
Tzippy Hotovely, and the ambassador of Paraguay. The evening concluded with the revealing of Mashav's new logo, and the traditional Hanukkah candlelighting ceremony.
Translated from hebrew from Steven Aiello
Photos PR
Details

Written by

Silvia G Golan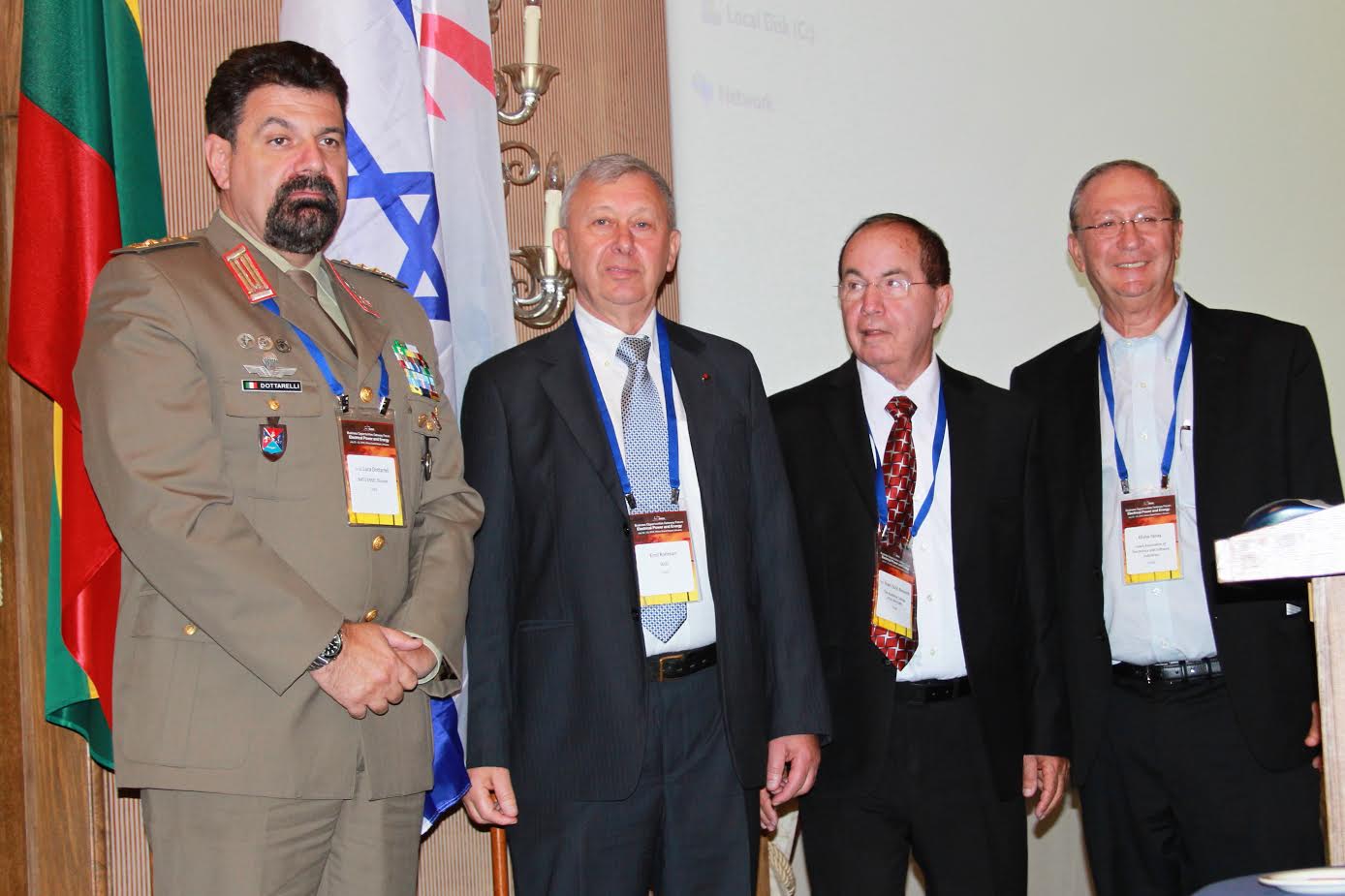 The Society of Electrical and Electronics Engineers in Israel (SEEEI) will hold its annual 17th international convention on November 9 – 11, 2016, in Eilat. This year convention, "Electricity 2016", is titled "Smart World a new era of energy".
This is the 17th annual meeting of SEEEIl, and is considered to be one of the largest and most influential in the fields of electricity and energy in Israel, with the participation of senior decision-makers from the governmental agencies and the business sector in Israel; entrepreneurs, experts and opinion leaders from Israel and abroad.
Among the major figures who will participate in the convention: Government Ministers; Shaul Meridor, Director General of the Ministry of national infrastructures, energy and water resources; Ofer Bloch, CEO IEC; Buki Carmeli, head of the national Cyber Defense Authority; Jeffery Ketz, Chief Executive of energy technologies at IBM USA; Prof. Shmuel Oren, University of California, Berkeley; Dr. Alessandro Clerici, Italy, a senior at WEC (the Italian National Committee of World Energy Council); Dr. Frederick Bauchot, IBM, CTO for Gisc Energy; Dr. Cathy Yao Chen, Research department manager at ABB Research Institute in Sweden; Elisha Yanay, Chairman of the Association of electronics & software industries, former Senior Vice President at Motorola worldwide; Omer Keilaf, CEO and Ce-founder of start-up company Innoviz, which generates a revolution in autonomous vehicles; And many other dignitaries.
In 2015 more than 1300 local and overseas visitors attended Electricity 2015. This year we expect similar number of attendees. The main topics that will be discussed include: cyber safety, transport, renewable energy, energy efficiency, smart grid, energy management in buildings, developing smart grids, smart cities and campuses IOT, light engineering; training engineers and the registration regulations for electrical engineers, trends and innovations, power production, etc.
SEEEI's chairman, Emil Kaufmann, forecasts that "in 20 years, most public transportation in the country will be electrified, electricity production will be distributed and a substantial portion will consist of small power stations operated by gas and renewable energies".
Photo
Courtesy: SEEEI. From left to right: Lieutenant Colonel Luca Dottarelli; Mr. Emil Koifman – chairman of SEEEI; Prof. Izzy Borovich – the forum chair and Mr. Elisha Yanay – chair of the Industrials Association of Electronics and Software Industries.
Details

Written by

Cyber Security Conference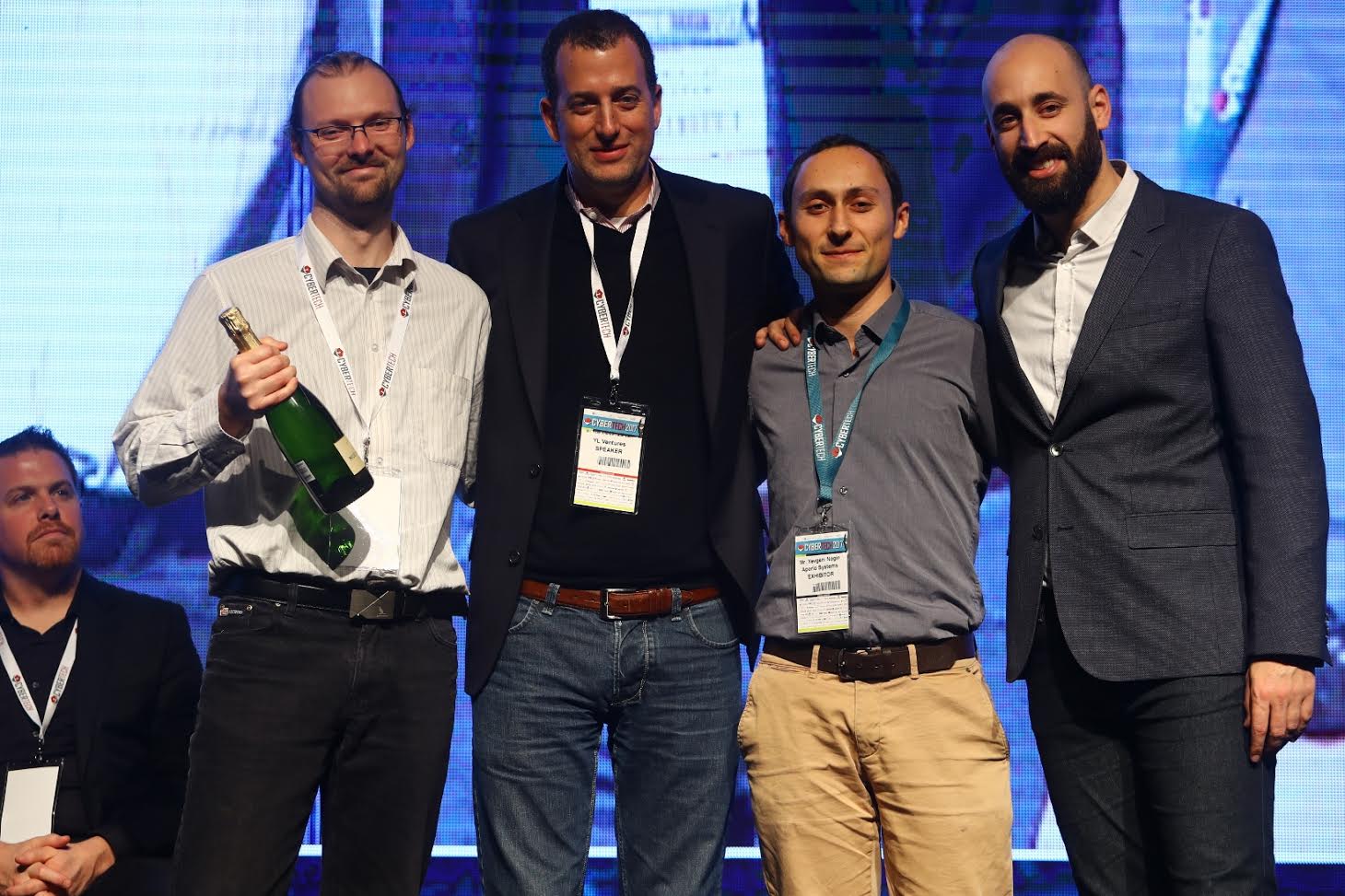 APERIO systems was recognized as the most innovative cyber security startup; The five finalists included Cybellum, Sepio Systems, Cymulate & Intezer The announcement was made during a special panel at Cybertech 2017, held in Israel for the fourth time at Pavilion 2 in the Israel Trade Fairs & Convention Center
Buky Carmeli, Head of the Israel National Cyber Security Authority, BG (res) Dr. Daniel Gold, Head of Defense R&D Directorate, IMOD/IDF & Head of Israel National Civilian R&D committee and other cyber security executives were among the prominent speakers at the conference
Tel Aviv, Israel - APERIO Systems was selected as the most innovative startup in cyber security at "The Cybertech Startup Competition powered by YL Ventures", that took place during Cybertech 2017. Yoav Lightersdorf founder of YL Ventures, awarded the winning prize to company founders Yevgeni Nogin and Michael Shalyt. Winning over dozens of other applicants, APERIO Systems secures critical control systems with a last line of defense against both internal and external cyber threats and malicious actors. APERIO Systems enables unprecedented resilience and operational integrity for critical infrastructure such as power plants, water and waste control, manufacturing, oil and gas, energy, transportation, pharma, and food and beverage. The company uses statistical physics and state-of-the-art machine learning techniques to detect operational data forgery attempts and reconstruct the true state of industrial control systems in real time. More information at www.aperio-systems.com
Finalists in the competition included Intezer, who developed a "Shazam" like technology for software, able to identify the name and manufacturer of any unknown file or code, be it secure software or malware. Cymulate- a platform for extended simulation of cyber-attacks, enabling multiple controlled cyber-attacks in the main attack channels simultaneously at any given time, & Cybellum who developed a technology that stops zero-days attacks in the initial and critical stage of the breach.
The startup competition distinguished panel of judges are leading executives from information protection companies, cybersecurity industries and technological corporations as well as partners of American VC funds. The judges included David Cross, Cloud Security Engineering Director, Google Security and Privacy organization, USA, Glenn Chisholm, CTO, Cylance, Jacques Benoski, Partner, USVP,Jay Leek,CISO, The Blackstone Group & Doug Russell, Managing Director & SVP of Strategy & Corporate Development, MassMutual Ventures (Link to the complete Judges list) .
APERIO Systems won two tickets to the prestigious RSA convention, the world's leading cyber conference, being held this coming February in San Francisco. This will be an incredible opportunity for an Israeli start up to attend the largest and most influential Cyber security conference in the world.
Conference highlights – Feb. 1st:
Speaking at the conference's opening plenary on Feb 1st, BG (res) Dr. Daniel Gold, Head of Defense R&D Directorate, IMOD/IDF & Head of Israel National Civilian R&D committee, stated that: "Holistic approach and collaboration are essential to our ability to address cyber security issues". In his speech, Gold said that "Cyber-attacks will become more powerful & frequent in the near future, and that the same trends are predicted for Ransom ware, SCADA cyber-attacks and DDOS attacks. Cyber-attacks at large are expected to become increasingly malicious and hazardous, creating greater damage and lasting longer".
Gold reviewed the responsibilities of the Defense R&D Directorate, Israel Defense Authorities' largest R&D organization, which include: Military R&D, production and manufacture, spaceships and satellites, UMV's, intelligence, aerial defense systems, electro optics, electronic warfare cyber, smart weapons and munitions, sensors, SIGINT etc.
Gold announced that the Directorate he's heading is working on a program to be submitted to the Government, which will position Israel as a world leader in the cyber arena. The project, lead in collaboration with Academia, focuses on current developments in the field: "The most important issues in Cyber defense are a pro-active approach for cyber-attacks, environmental awareness - knowing who's behind the attacks and responding accordingly- and damage control. A Holistic view of the field and complete cooperation on all sides, including government officials, can advance the development of systems and techniques for Cyber defense."
Buky Carmeli, Head of the Israel National Cyber Security Authority, spoke at Cybertech about the role of the NCSA: "Our aim is to ensure that every person in Israel will be able to use the computer and the cyber space safely and securely. The NCSA was founded a year ago with only a few workers. Today it employees 170 people in Tel Aviv and Beersheba, engaged in the broad field of cyber protection in the civil sector. In September last year NCSA established the National CERT already operating successfully these days."
Carmeli added: "A national scale cyber-attack is a national scale emergency just like a weather emergency situation or a terror attack. The results of an attack can be severe and require building roadblocks & calling-up a large number of people for reserve duty." The NCSA is formulating regulations, instructions and orders on how to handle such situations and is also involved in the preparation of the Cyber Law.
Other interesting assessments were made by Jeffrey Berkowitz and Gerson Panitch, partners at Finnegan who warned Israeli companies that lack sufficient patent protection: "Your competitors are applying for patents in an effort to block you". The Finnegan representatives explained that "The cyber market for the next four years is estimated at a trillion dollars. That's a lot of money. In 2015 there were about -35 000 patents in Cyber. This is a huge amount. But, while American companies register thousands of patents a year, Israeli companies only register dozens. It's a huge difference. It shows that Israel is far behind in the patent world. This means that Israeli companies are in trouble because anyone can block their ability to sell on the global market. There's a huge market for Cyber, but if you are not protected by a patent, you won't have any protection from a lawsuit with competitors".
Cybertech 2017 Conference, was held in Israel for the fourth year at Pavilion 2 of the Israel Trade Fairs & Convention Center on January 30th - February 1st. It is considered the second largest conference and exhibition of cyber technologies in the world. Cybertech, bringing together leading investors, entrepreneurs and cyber companies, is consisted of a conference with prominent international speakers in the field of cyber security, as well as an exhibition hosting over 250 companies and 100 startups, presenting innovative problem-solving strategies and solutions to challenges relevant for a wide range of sectors.
Photo Credit: Gilad Kavalerchik
Details

Written by

TAU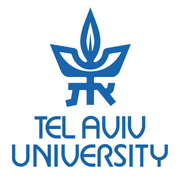 Breakthrough research at Tel Aviv University unravels the metastatic mechanism of melanoma
Tel Aviv University researchers, together with the German Cancer Research Center (DKFZ) in Heidelberg, have discovered the mechanism by which melanoma spreads to other organs in the body, and have found ways to prevent the metastasis.
In a landmark discovery, researchers at Tel Aviv University have unraveled the metastatic mechanism of melanoma, the most aggressive of all skin cancers. The scientists discovered that before spreading to other organs, the tumor sends out tiny vesicles containing molecules of microRNA. These induce morphological changes in the dermis – in preparation for receiving and transporting the cancer cells. The researchers also found chemical substances that can stop the process, and are therefore promising drug candidates.


The paper was published yesterday (Monday, 22 August 2016) as the leading cover-page article of the prominent scientific journal Nature Cell Biology .

Melanoma, the most aggressive and lethal type of skin cancer, causes the death of one person every 52 minutes (according to data from the Skin Cancer Foundation), and the number of diagnosed cases has been on the rise for the past three decades. Despite a range of therapies developed over the years, there is still no full remedy for this life-threatening disease. A recent study at Tel Aviv University proposes new and effective methods for diagnosing and preventing this most deadly of skin cancers.


"The threat of melanoma is not in the initial tumor that appears on the skin, but rather in its metastasis – cancer cells sent off to colonize in vital organs like the brain, lungs, liver and bones," says research leader Dr. Carmit Levy of the Department of Human Molecular Genetics and Biochemistry at Tel Aviv University's Sackler School of Medicine. "We discovered how the cancer spreads to distant organs, and found ways to stop the process before the metastatic stage."


Morphological changes in the dermis
The researchers began by examining pathology samples taken from melanoma patients, and the findings were striking indeed. "We looked at samples of early melanoma, before the invasive stage," says Dr. Levy. "To our surprise we found changes that had never before been reported, in the morphology of the dermis – the inner layer of the skin. Our next task was to find out what these changes were, and how they related to melanoma." In the ensuing long and complex study the group was able to discover - and also block – a central mechanism in the metastasis of melanoma.


According to Dr. Levy, scientists have known for years that melanoma forms in the outer layer of the skin, the epidermis. At this early stage the cancer is unable to send off colonizing cancer cells, because it has no access to blood vessels - the highways that carry the cells to other parts of the body. With no blood vessels present in the epidermis, the tumor first needs to contact the abund ant blood vessels running through the dermis. But how is the connection made?


"We found that even before the cancer itself invades the dermis, it sends out tiny vesicles containing molecules of microRNA. These induce the morphological changes in the dermis, in preparation for receiving and transporting the cancer cells. It now became clear to us that by blocking the vesicles, we may be able to stop the disease altogether."


Transforming melanoma into a nonthreatening illness
Having discovered the mechanism, the researchers proceeded to look for substances that could intervene and block the process in its earliest stages. They found two such chemicals: one, SB202190, inhibits the delivery of the vesicles from the melanoma tumor to the dermis; and the other, U0126, prevents the morphological changes in the dermis even after the arrival of the vesicles. Both substances were tested successfully in the lab, and may serve as promising candid ates for future drugs. In addition, the changes in the dermis, as well as the vesicles themselves, can be used as powerful indicators for early diagnosis of melanoma.


"Our study is an important step on the road to a full remedy for the deadliest skin cancer," says Dr. Levy. "We hope that our findings will help turn melanoma into a nonthreatening, easily curable disease."

The group at Tel Aviv University worked in close collaboration with Prof. Jörg D. Hoheisel and Laureen Sander at the German Cancer Research Center (DKFZ) in Heidelberg, Dr. Shoshi Greenberger at the Sheba Medical Center and Dr. Ronen Brenner at the Wolfson Medical Center in Holon. Lab research was led by Dr. Shani Dror of Dr. Levy's research group.


(The research was funded with the support of the Science, Technology and Space Ministry in the framework of a joint German-Israeli canc er research program.)