Science & Technology
Details

Written by

Silvia G Golan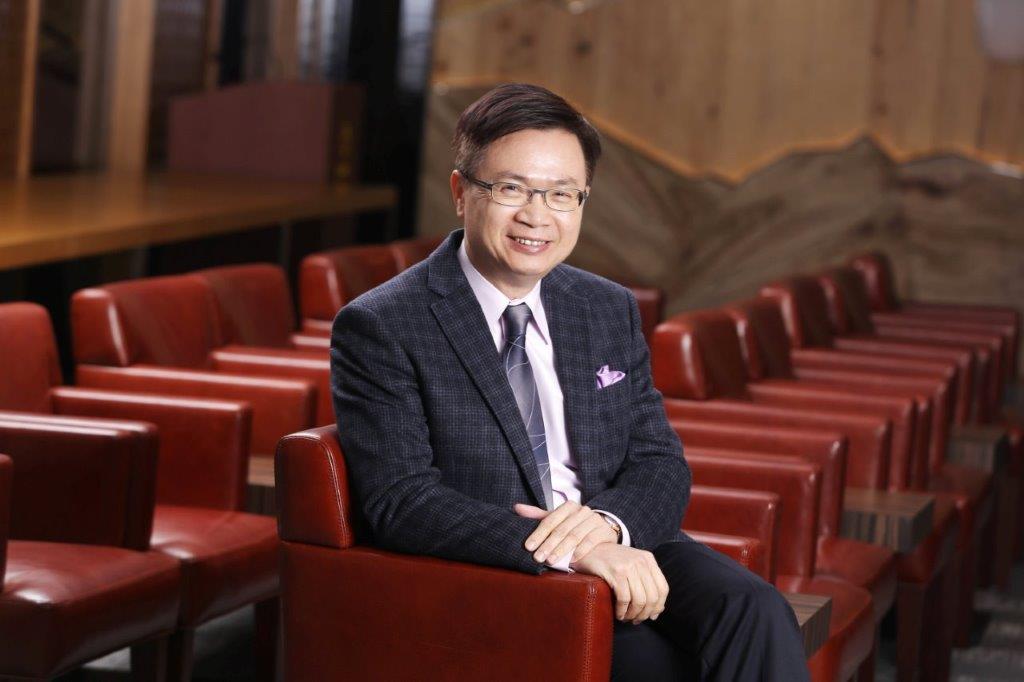 Photo Mr James Huang
A high-level delegation from Taiwan, headed by the Chairman of TAITRA, James Huang, will arrive in Israel on April 29 to visit the Israeli companies in Hi-Tech sectors and Startups to explore business opportunities between Israel and Taiwan
The President & CEO of TAITRA , Walter Yeh will host an important seminar on Taiwan AIoT Industry & COMPUTEX 2018 – on April 30 in Tel Aviv to develop ties between start-ups from both countries and to reveal the opportunities to expand Israeli technologies to the Asian market
This is a preliminary seminar for Taiwan AIoT ecosystems and one of the world leading ICT, IoT & Startups trade shows "COMPUTEX 2018" which will be held from June 5 to 9, 2018 in Taipei, Taiwan, organized by TAITRA (Taiwan External Trade Development Council); The event will be accompanied by the top management team from TAITRA, a delegation from various ICT&VC companies who will networking with senior Israeli executives from startup companies from the sectors of ICT, IoT, Accelerators and Venture Capitals
TAITRA Chairman, James Huang, will arrive in Israel on April 29 with a delegation of Taiwan senior executives from ICT, IoT and venture capital funds to expand the cooperation between start-ups from Taiwan and Israeli start-ups and to reveal the opportunities to expand Israeli technologies to the Asian market.
This important seminar will be held in Tel Aviv, at the Carlton Hotel on April 30, 2018, between 10:00 am and 1:00 pm, in order to present Israeli start-ups and investors in venture capital funds with the potential of cooperation and penetration of Israeli technologies into the Asian market in general and Taiwan in particular. TAITRA Chairman, James Huang, and senior executives from the ICT and VC sectors will attend the networking , as well as representatives from Taipei Economic & Cultural office in Israel and senior executives from the Israeli start-up industry, venture capital funds, Israel innovation Authority, Israel export institute and ICT Industry Association Israel.
Photo The President & CEO of TAITRA , Mr Walter Yeh.
COMPUTEX, organized by TAITRA, is considered the largest ICT , AIoT and Startups trade show in Asia and will take place between 5 and 9 June 2018. The exhibition will showcase the various applications & solutions of AI , IoT , VR & AR. The exhibition has been operating since 1981 continuously. COMPUTEX 2018 will host more than 1600 exhibitors from 30 countries and attracts over 40,000 foreign visitors from over 165 countries. .Among the exhibitors are giant companies such as Microsoft, Intel, Alibaba, Amazon, Nvidia, Essencore , Supermicro, Delta, Acer, Asus, MSI, Cooler Master, EDIMAX, Flytech, GIGABYTE and more who will showcase their latest products at the show. One of the signature events during the trade show called COMPUTEX Forum will focus on the main theme of Ubiquitous Intelligence. A lineup of global ICT leaders will be keynote speakers to share the future trends of AIoT, blockchain, autonomous driving etc. and their insights.
At the COMPUTEX trade show there is a special exhibit called "InnoVEX", which is the third edition at COMPUTEX and will host over 300 global start-ups from all over the world this year to present their most innovative technologies and to mingle with Taiwan OEM, OEM providers, global venture capitalists , startup accelerators and global strategic partners. InnoVEX at COMPUTEX 2018 will be held from June 6 to June 8,
The event in Tel Aviv includes an overview of Taiwan AIoT industry, preview on "COMPUTEX 2018" addressed by TAITRA; cooperation opportunities with Taiwan smart manufacturing addressed by Advantech; Taiwan startup ecosystems addressed by Epoch Foundation; Smart City IoT addressed by LITE-ON TECHNOLOGY CORP; networking and more.
President & CEO of TAITRA, Walter Yeh, said: "We view the seminar in Israel as an important milestone for the world leading ICT/AIoT/ Startups trade show - COMPUTEX . For 38 years, COMPUTEX keeps its global leading position and has been evolving in parallel with global ICT trends across all the important developments of the ICT industry, from hardware and internet to the solutions and applications of AI, IoT, and VR/AR today. This year, it will continue to Build Global Technology Ecosystems and include themes such as AI & Robotics, 5G, Blockchain, IoT, Innovations & Startups and more activities such as Int'l Press Conference, Opening Ceremony, COMPUTEX Forum and InnoVEX Forum, Pitch Contest & Demo".
Further details about the conference at the link:
https://taitra.form-wizard.net
And about COMPUTEX 2018:
https://www.youtube.com/watch?v=S02Kvgy6XDc#action=share
Photos Courtesy: TAITRA.
Details

Written by

MFA
Israel, which has the most startups per capita worldwide, and India which is the top innovation destination in Asia, are utilizing their innovative spirit and technological resources to find solutions to some of the world's most pressing issues. Here are 6 ways Israel & India are innovating together for a brighter future
Israel and India - innovating together for a better future: Encouraging partnerships, creating an innovation bridge, technological cooperation and working together to create affordable digital solutions to ensure a better future for all
https://www.youtube.com/watch?v=pIesl0BU2Uo&feature=youtu.be
Video credit MFA
Details

Written by

Hadassah International Org
Over one hundred doctors, researchers, and entrepreneurs gathered at Hadassah Hospital Ein Kerem this summer to discuss how to advance the quality of patient care with computational power.
Details

Written by

Ministry of Foreign Affairs
The Ministry of Foreign Affairs' Center for Regional Cooperation (Mashav), the Israeli government's principal organ for providing development aid, is celebrating its 60th year of existence. As part of the celebration, it held a festive evening at the Ministry of Foreign Affairs in Jerusalem on Tuesday
evening, December 12.
Over 300 guests from 50 countries attended the celebration, where they were joined by Deputy Foreign Minister Tzippy Hotovely, ambassadors and
diplomats from 34 countries, senior members of the Israeli diplomatic corps, and Mashav trainees from 50 countries who came to Israel to benefit from a specialized training program. Mashav activities help Israel build bridges of friendship with numerous countries around the world, and promote a
positive image of Israel internationally.
The center was established in 1957 by then Foreign Minister Golda Meir, to help developing countries with international development and humanitarian aid. This unique Israeli initiative focuses on the fields of education, health, and agriculture, and has continually served as a paradigm for many countries around the world. Over the years Mashav has successfully trained 300,000 participants in Mashav centers in Israel and abroad. Mashav runs 100 courses a year in Israel, as well as 40 international projects. During its 60 years of existence, Mashav has made an impact on approximately 140 countries.
At the 60 year celebration, the participants heard welcoming remarks from the CEO of Mashav, Ambassador Gil Haskel, Deputy Foreign Minister
Tzippy Hotovely, and the ambassador of Paraguay. The evening concluded with the revealing of Mashav's new logo, and the traditional Hanukkah candlelighting ceremony.
Translated from hebrew from Steven Aiello
Photos PR
Details

Written by

Buzzy Gordon
The MIXiii Biomed Conference 2017, one of the world's most prestigious conferences in the the area of bio-medicine, is being held in Tel Aviv this week, May 23-25, 2017, at the David Intercontinental Hotel. Now in its 16th year, Biomed, the largest annual event on the calendar of the vibrant Israeli life sciences community, is attended by prominent health professionals from Israel and the world. Alongside the sessions, the conference venue is also hosting exhibits of biotechnology companies and startups in the field of life sciences.