Science & Technology
Details

Written by

MFA
Israel, which has the most startups per capita worldwide, and India which is the top innovation destination in Asia, are utilizing their innovative spirit and technological resources to find solutions to some of the world's most pressing issues. Here are 6 ways Israel & India are innovating together for a brighter future
Israel and India - innovating together for a better future: Encouraging partnerships, creating an innovation bridge, technological cooperation and working together to create affordable digital solutions to ensure a better future for all
https://www.youtube.com/watch?v=pIesl0BU2Uo&feature=youtu.be
Video credit MFA
Details

Written by

Ministry of Foreign Affairs
The Ministry of Foreign Affairs' Center for Regional Cooperation (Mashav), the Israeli government's principal organ for providing development aid, is celebrating its 60th year of existence. As part of the celebration, it held a festive evening at the Ministry of Foreign Affairs in Jerusalem on Tuesday
evening, December 12.
Over 300 guests from 50 countries attended the celebration, where they were joined by Deputy Foreign Minister Tzippy Hotovely, ambassadors and
diplomats from 34 countries, senior members of the Israeli diplomatic corps, and Mashav trainees from 50 countries who came to Israel to benefit from a specialized training program. Mashav activities help Israel build bridges of friendship with numerous countries around the world, and promote a
positive image of Israel internationally.
The center was established in 1957 by then Foreign Minister Golda Meir, to help developing countries with international development and humanitarian aid. This unique Israeli initiative focuses on the fields of education, health, and agriculture, and has continually served as a paradigm for many countries around the world. Over the years Mashav has successfully trained 300,000 participants in Mashav centers in Israel and abroad. Mashav runs 100 courses a year in Israel, as well as 40 international projects. During its 60 years of existence, Mashav has made an impact on approximately 140 countries.
At the 60 year celebration, the participants heard welcoming remarks from the CEO of Mashav, Ambassador Gil Haskel, Deputy Foreign Minister
Tzippy Hotovely, and the ambassador of Paraguay. The evening concluded with the revealing of Mashav's new logo, and the traditional Hanukkah candlelighting ceremony.
Translated from hebrew from Steven Aiello
Photos PR
Details

Written by

Buzzy Gordon
The MIXiii Biomed Conference 2017, one of the world's most prestigious conferences in the the area of bio-medicine, is being held in Tel Aviv this week, May 23-25, 2017, at the David Intercontinental Hotel. Now in its 16th year, Biomed, the largest annual event on the calendar of the vibrant Israeli life sciences community, is attended by prominent health professionals from Israel and the world. Alongside the sessions, the conference venue is also hosting exhibits of biotechnology companies and startups in the field of life sciences.
Details

Written by

Hadassah International Org
Over one hundred doctors, researchers, and entrepreneurs gathered at Hadassah Hospital Ein Kerem this summer to discuss how to advance the quality of patient care with computational power.
Details

Written by

President's Spokesperson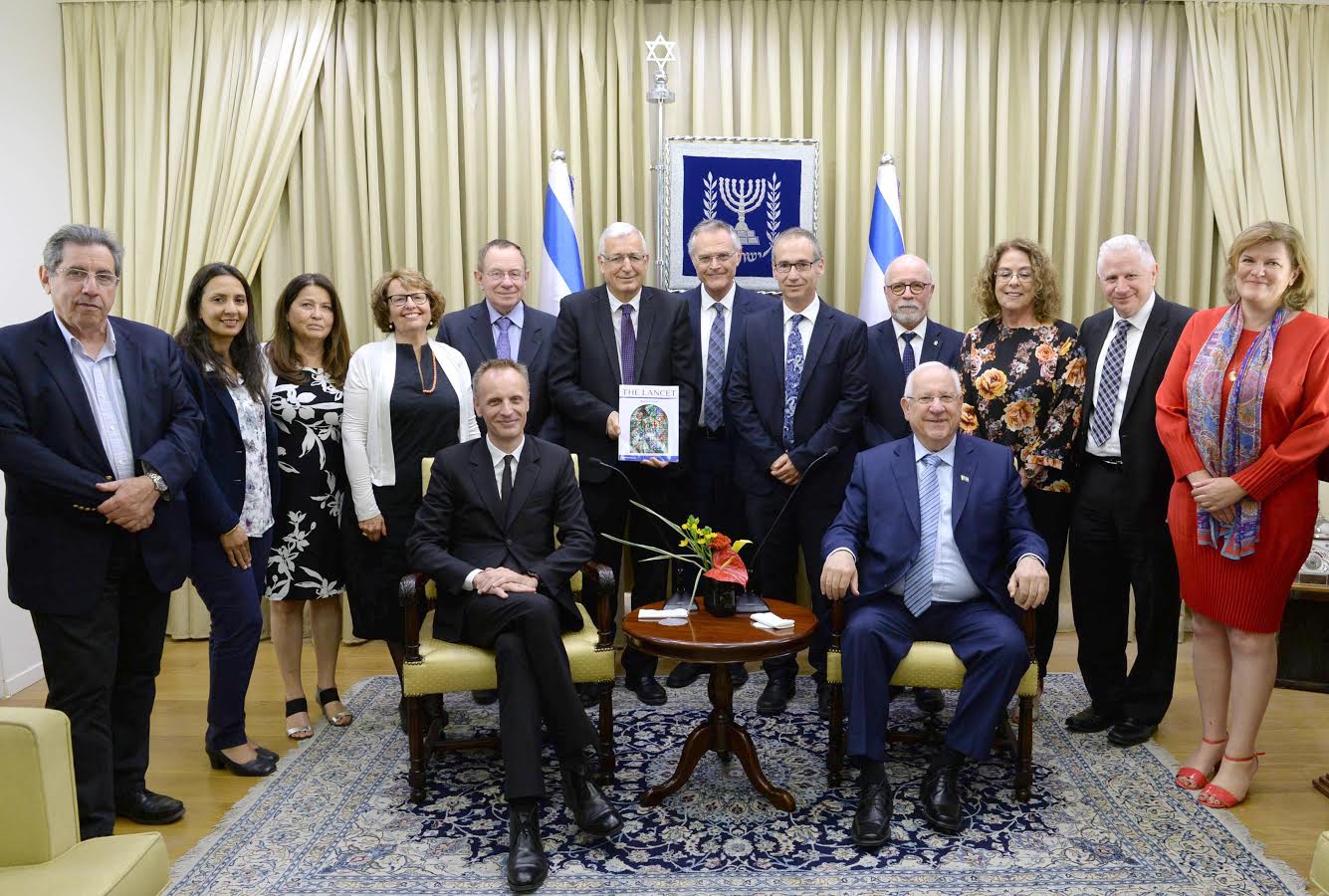 President Reuven Rivlin today (Thursday), was presented at his residence with a special issue of the renowned medical journal, The Lancet, dedicated to Israel's healthcare system and medical innovations in Israel. The President received the special publication from Lancet Editor-in-Chief, Dr. Richard Horton. The meeting was also attended by senior medical figures and researchers who had contributed to the publication.